100 Years: Women Continue to Excel on the MCV Campus After More than a Century Studying Medicine, Dentistry and Pharmacy
Just over 100 years ago, 19 pioneering women began their journeys in health science education at the Medical College of Virginia. The Richmond institution, already in its 80th year at the time, admitted the women as World War I raged and male applications were low.
While the forerunner to the VCU School of Nursing had already been teaching women for 25 years, this was the first time MCV had admitted women.
MCV leadership only planned to admit women for the duration of the war, but this first group excelled so much in their medicine, dentistry and pharmacy programs that the MCV Campus has never again been without female students.
The first women to graduate from that group of 19 were Innis Steinmetz (medicine) in 1920; Myrtle G. Patterson, Margaret E. Savage, F. M. Varlet, Sedona Varlet and Ruth Vincent (pharmacy) in 1921; and Esther M. Cummins, Constance O. Haller, and Tillie Lyons (dentistry) in 1922.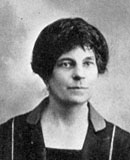 Another member of that first group of 19 women was Mary Baughman, M.D., who was 44 years old in 1918. After graduation, she became the second woman to receive an appointment at MCV's Memorial Hospital. She then joined the medical school faculty in 1923 as one of its first female clinical instructors.
A birth control and family planning supporter, Baughman maintained an active practice in Richmond, participated in a variety of community and civic activities, and was widely known for her advocacy of women's rights.
Over the last decade, the ratio of males to females at the schools of Medicine and Dentistry has been roughly 50/50, which is reflective of a trend seen nationally. At the School of Pharmacy, female students have outnumbered male students for several years, including in the Class of 2022, which is 67 percent female.
As more female students pass through the MCV Campus, many are receiving support from those who came before. Alumnae from across campus are choosing to make an impact on the lives and education of students who will study here in the next 100 years and beyond.
These alumnae are making their impact using a variety of giving tools, two of which are planned giving and endowments.
Planned Giving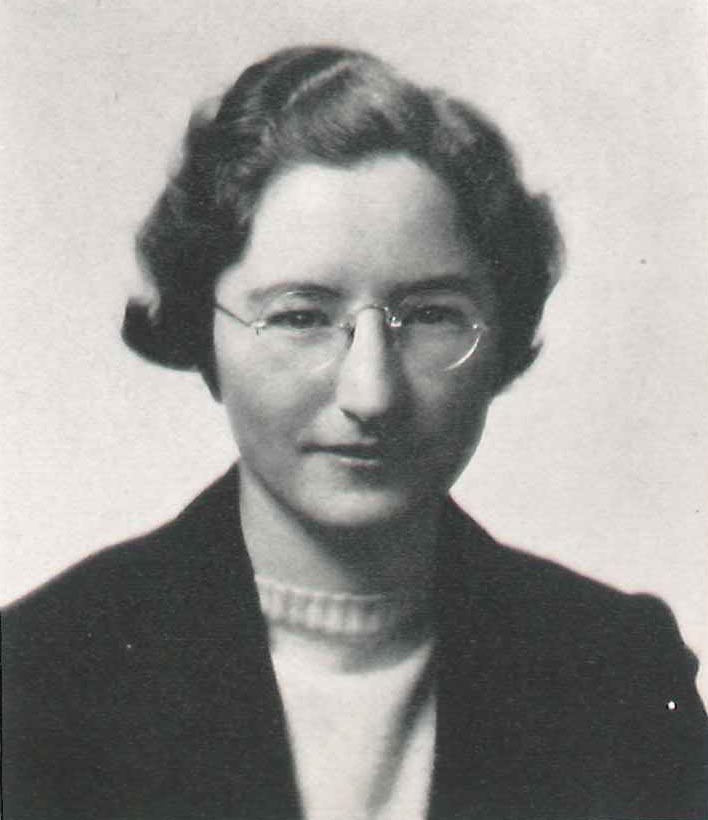 Eugenie M. Fribourg, M.D., was just one of eight women among the MCV Class of 1939's 61 medicine graduates. Following graduation, she maintained an affiliation with Brooklyn Hospital for almost 60 years.
She chose to help those who are following in her footsteps on the MCV Campus by including provisions in her estate plans. Those plans she made established the Eugenie M. Fribourg Scholarship Fund upon her death in 2007. In her bequest, she let it be known that the scholarship should support female medical students who have a need for tuition assistance. 
The sizeable scholarship went this year to the Class of 2022's Laurne Terasaki.
Laurne, who was raised in a single-parent household with her brother, grew up in Delaware, which doesn't have a public in-state medical school. Faced with paying private tuition or out-of-state public tuition, she knew her medical education was going to be an expensive endeavor, but she found the support she needed at VCU School of Medicine.
"Scholarships that help out women are really empowering to me because they show that not only do we have representation in medicine, but that we are trying to perpetuate that representation and grow it," Laurne said. "One of the things that I liked most about VCU when I came to interview was that there were quite a few women in upper administrative positions. That really made an impact on me because I felt like I had more of a place here."
Endowment
Kit Tucker Sullivan, D.D.S., began working as a dental assistant in Lynchburg during high school. While the dentists she worked for encouraged her to become a dental hygienist, she knew she wanted to be a dentist.
Dr. Sullivan, who is a trustee on our board, was one of 14 females to graduate with the VCU School of Dentistry's Class of 1983, and she went on to a successful career that included service as the first female president of the Virginia Academy of General Dentistry.
When she began dental school, Dr. Sullivan didn't know any female dentists, and as she moved through her course work, she had no female professors and didn't know any female leaders in dentistry.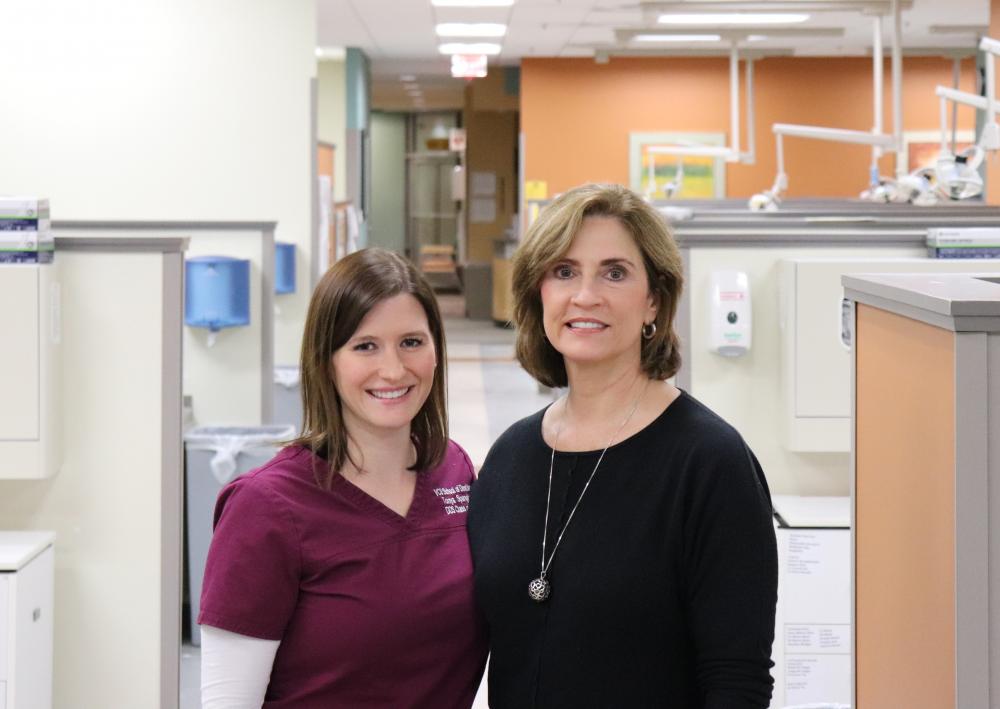 Despite a lack of female mentors, she said she loved her time as a student on the MCV Campus, and that is part of the reason she decided to give back. In 2011, she established the Kit Tucker Sullivan, D.D.S., Scholarship to support dental students from Virginia who show strong leadership qualities.
"I felt so lucky that I had such a great career. I just wanted to show my appreciation," she said. "I also wanted to set an example for other women, showing that we could be successful and that we could give back."
Eight students, all of whom have been female, have received the scholarship. Tonya Spangler is the most recent recipient.
"Having a scholarship not only matters because I've been recognized for my hard work, but it also helps lighten my financial burden," she said. "And that helps me focus more on my studies."
Tonya, who was a veterinary technician before enrolling in dental school, exhibits the leadership skills that Dr. Sullivan stipulated in her scholarship qualifications. She is president of the local American Student Dental Association, which allows her to travel to ASDA meetings across the country and to Virginia Dental Association meetings across the state to vote on dental issues and policy.
Dr. Sullivan's gift is ensuring Tonya becomes the female leader and mentor in dentistry that she never had, and the gift is inspiring Tonya to pay it forward.
"Fighting through dental school, it feels good to have someone recognize your hard work and reward you for that and help you in the future," Tonya said. "I definitely hope that when I'm in a position to give back and provide for somebody I'm going to do that."
At the MCV Foundation, we have many tools available for you to utilize if you're also interested in supporting our community's next generation of healthcare providers. To learn more about planned giving, endowments and other philanthropic tools, visit our giving page.