Alumni Couple Spreads Giving Across Campus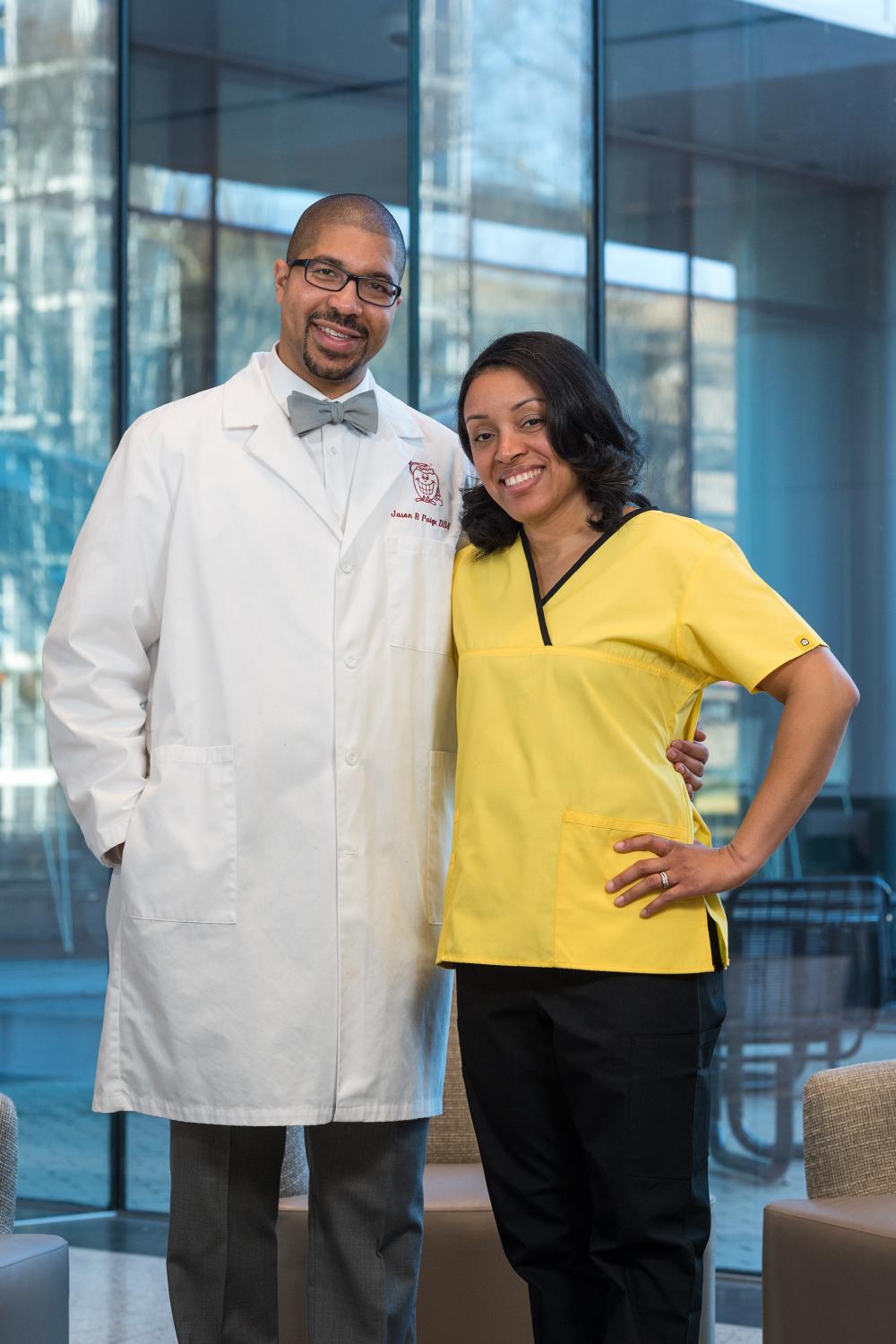 Jason Paige, D.D.S., a VCU School of Dentistry graduate, remembers the conversation well.
He and his wife Jamelle Paige, D.P.T., who is a graduate of the College of Health Professions Department of Physical Therapy, had just left a dinner celebrating the fulfillment of their $5,000 pledge to the dental school. The gift supported a scholarship named for former dentistry faculty member Francis M. Foster Sr., D.D.S., and ideas for additional gifts had already begun to surface and circulate between the two when Jamelle presented a different, yet parallel path.
"I'm inclined to give to physical therapy this time around," she told Jason.
In hindsight, it was an obvious next move for the couple who graduated the same year — 2006 — from their respective schools, but it just hadn't occurred to them at the time. Jason had been heavily involved in dentistry-related events, mentoring programs and student activities, and Jamelle said she wanted to reconnect with the Department of Physical Therapy, especially by helping students.
"I didn't want students to have to reach a point of saying, 'I need a certain amount of money to stay in school,'" she told us recently. "I've been very happy with my career as a physical therapist. I wouldn't want anyone to not fulfill that dream because of a monetary piece."
Jason can identify, as student financial burden is one of the main reasons he's been inspired to give.
"When you get into a professional school, so many people will say you chose such a great profession, and to not worry about the debt," he said. "But I don't know anyone who doesn't worry about the debt, or it doesn't take up some space in the back of their mind. And especially for students from underrepresented minority groups, it might deter them from applying in the first place. I know the scholarship won't pay for the entire education, but hopefully it will alleviate some of that stress."
In most academic units on campus, $25,000 is needed to endow a scholarship, and thanks to many grateful students and friends, the Dr. Frances Foster/SNDA Scholarship to which Jason and Jamelle first donated has been endowed for several years.
One of the students who has benefited from the scholarship is Asha Tuli, a fourth-year dental student who hopes to improve access to dentistry in rural areas after she graduates.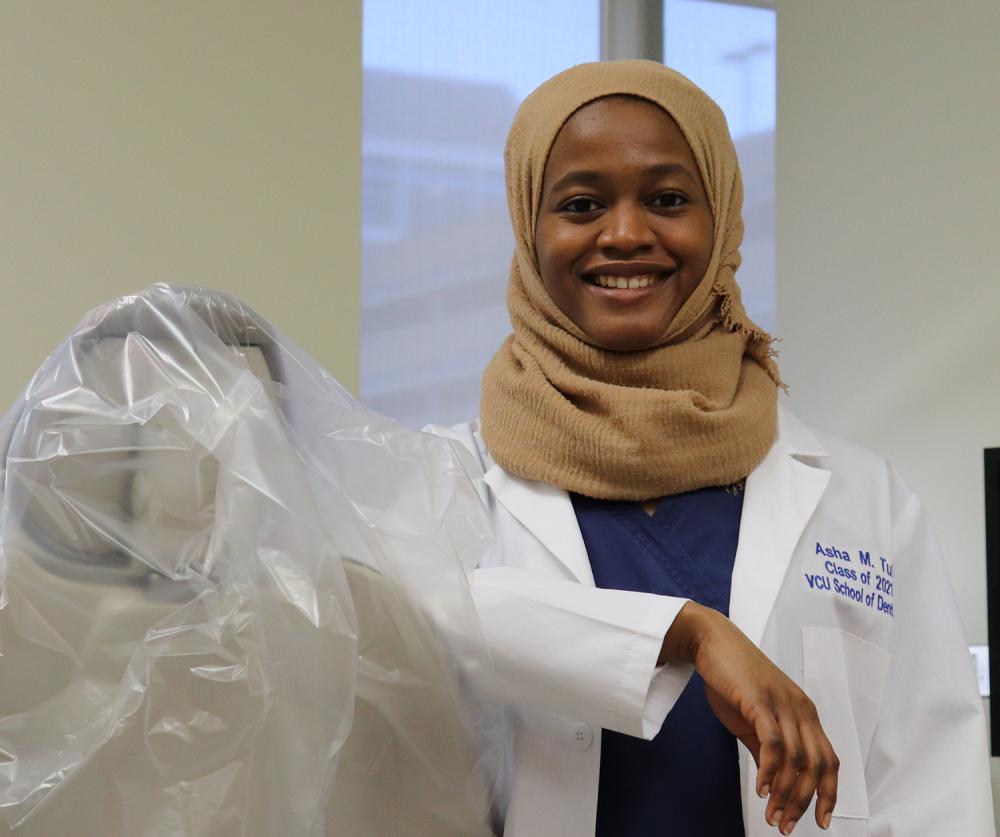 "Having a scholarship is one less thing to worry about," she said. "Dental school is very busy and it's a big learning curve. So not having to worry about those extra thousands of dollars or however much you get — no matter how small or how big — definitely makes a difference."
The approach Jason and Jamelle are taking at the Department of Physical Therapy is different. In this case, they're the first to donate to a scholarship that is yet unnamed. They wanted to be the ones who plant a seed for students in that department where Jamelle says she wants to see more opportunities for scholarships.
"We aren't giving a large donation, but hopefully it will turn into something that will grow," Jamelle said. "It's $5,000 over five years. It's a start, and with other people joining in to help us get to $25,000 to establish an endowment, it will be something that grows."
If you are interested in supporting the scholarship that Jason and Jamelle established for physical therapy students, contact Greg Prince, Ed.D., at the College of Health Professions at 804-828-7247 or tgprince@vcu.edu.
If you're interested in supporting scholarships at the School of Dentistry, contact Gloria Callihan at 804-828-8101 or gfgreinercal@vcu.edu.
To learn more about the various ways to support education on the MCV Campus, visit our giving page.