Beloved Pharmacy Professor Remembered with Scholarship
The MCV Campus is full of inspiring people and moments, even in the face of tragedy. Shortly before the pandemic, the VCU School of Pharmacy experienced an emotional loss when Amy Pakyz, PharmD., Ph.D., died of ovarian cancer at age 52.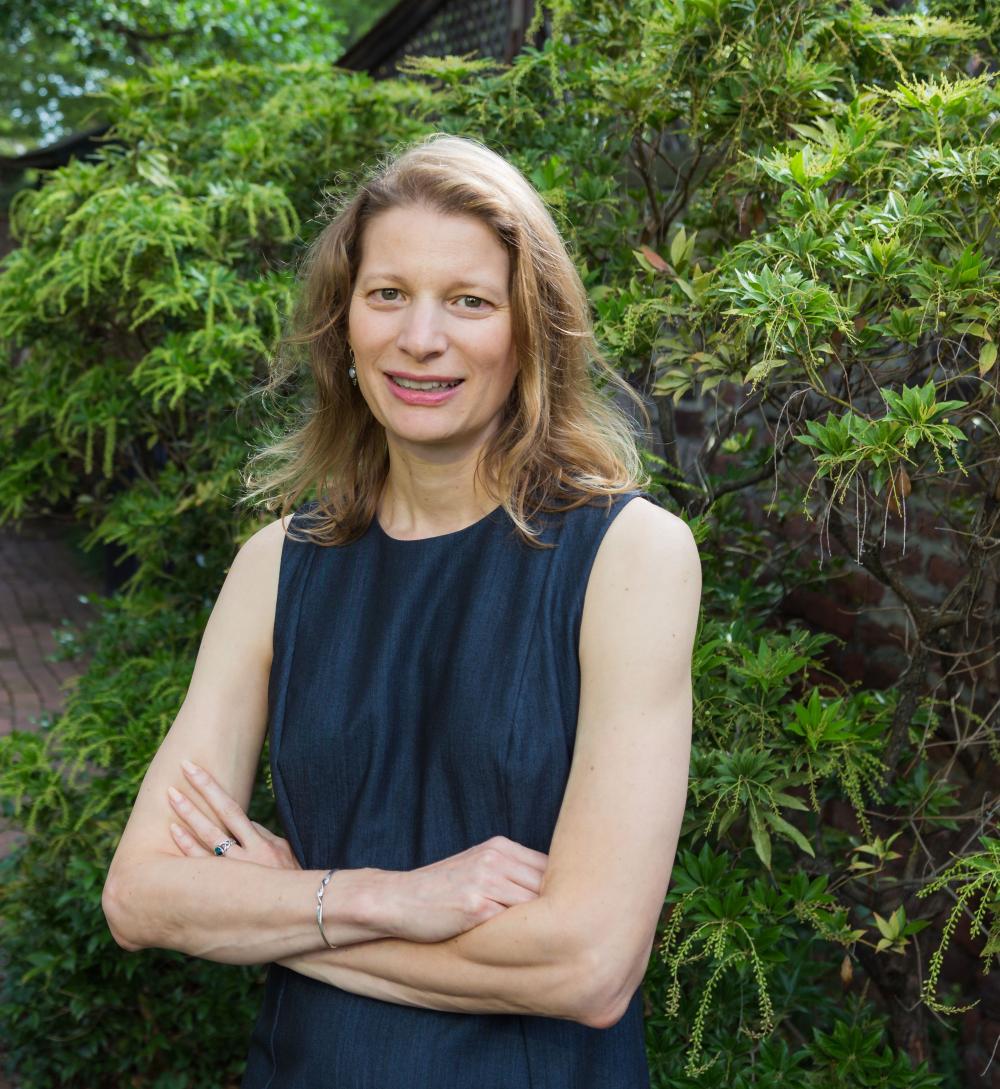 Dr. Pakyz was a beloved professor and researcher, and soon after her death, her loved ones and colleagues worked together to honor her memory. Michael Hindle, Ph.D., served with Dr. Pakyz on the faculty and was her partner for 16 years. Her family and colleagues, includingher faculty mentor Ron Polk, Pharm.D., established a scholarship in her memory.
"Amy was a passionate teacher and a passionate researcher," said Dr. Hindle, the Peter R. Byron Distinguished Professor in the school's Department of Pharmaceutics. "Her office door was always open and there was always a student or a research assistant in there. We thought the scholarship would be a lasting memory to her and her passion for teaching and research."
Dr. Pakyz was an expert on the pharmacoepidemiology of antimicrobial drug use and its relationship to antibiotic resistance, and a national leader on the impact of antimicrobial stewardship programs on drug resistance development. She held several leadership roles with the Society of Infectious Disease Pharmacists. She loved teaching students and sharing her knowledge about infectious diseases and their treatment. She especially enjoyed mentoring students in their research projects on antimicrobial resistance and stewardship.
Her impact on the School of Pharmacy community was deep, and the effort to endow a scholarship in her memory was one of the quickest on the MCV Campus to reach its initial goal.
"I've never seen anything like this," said Louie Correa, the school's senior director of development. "Gifts poured into honor Amy, and within a month more than 125 donors had raised $45,000 for the scholarship."
Pharmacy students donated ticket proceeds for their annual talent night to the scholarship fund, which has since continued to grow. The School of Pharmacy has also been able to make its first award to a current student from the fund.
"Our students have many needs, and I wanted the school to have something that would be a lasting tribute to her legacy," Dr. Hindle said. "Amy was a quiet, understated professor. But after she passed there was an outpouring of how much she meant to people."
Her colleagues also helped achieve one of Dr. Pakyz's dreams – to be published in the journal Clinical Infectious Diseases. Together they worked to complete her revisions and submit the manuscript for the premiere journal in her specialty area, and Dr. Pakyz was recently awarded a posthumous Fellowship in the Society of Infectious Disease Pharmacists.
Dr. Pakyz's legacy is one that scholarship organizers hope will be inspirational for recipients of support.
"I hope the scholarship will stimulate each student's passion for pharmacy, for science, and for bettering themselves," Dr. Hindle said. "That was something that Amy had, and I hope that's something our awardees will also have."
If you would like to support the Amy Pakyz Memorial Scholarship, please contact Louie Correa, senior director of development at the VCU School of Pharmacy, at lacorrea@vcu.edu or 804-828-3016.