Toward a Healthier Virginia for All
This article is part of an ongoing series of stories highlighting VCU Health programs and initiatives aimed at addressing issues of access and equity in health care.

By Zaynah Qutubuddin
Crystal Goodwin likes solving problems.
During her time as a community nurse, she identified a big one: The health care needs of many of the most vulnerable members of the community were not being met.
Goodwin started her own nursing career in both the neuroscience ICU and trauma surgery. When her journey took her away from those physically and emotionally demanding roles and into community health, she was introduced to new challenges she had not yet considered.
"Going into someone's home and seeing their lack of resources was difficult," Goodwin said. "As a nurse, it made me feel less-than, and it was a struggle for me because I wanted to meet those needs."
In a hospital environment, Goodwin had been accustomed to accessibility.
"If you need something, you just turn and get it," she said. "Physical therapists, occupational therapists and pharmacists were all one call away. When you're in the field, it's not right there."
That was when Goodwin learned about one way VCU was addressing this need with a solution: the Richmond Health and Wellness Program (RHWP), a wellness initiative that brings care coordination to the doorstep of vulnerable communities in Central Virginia.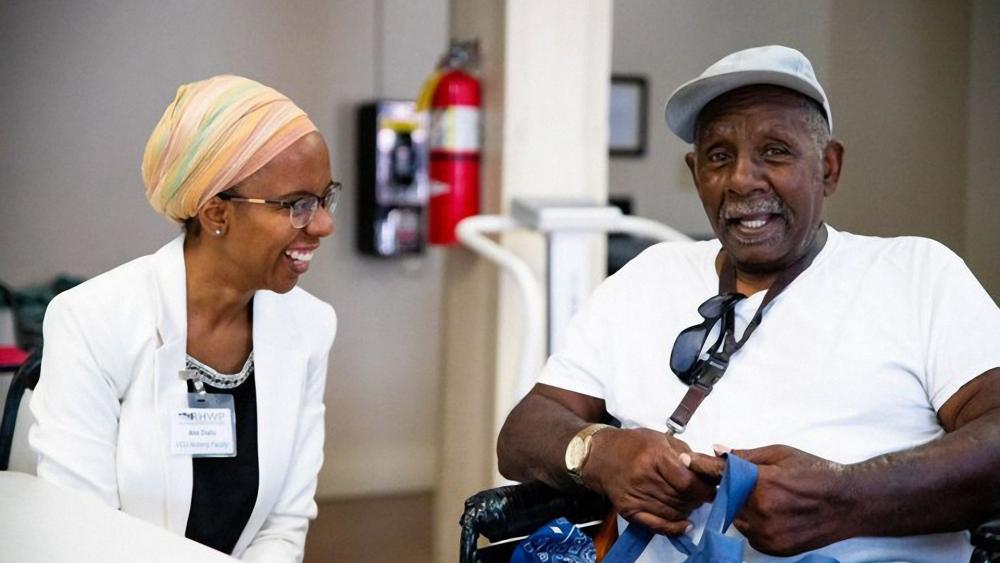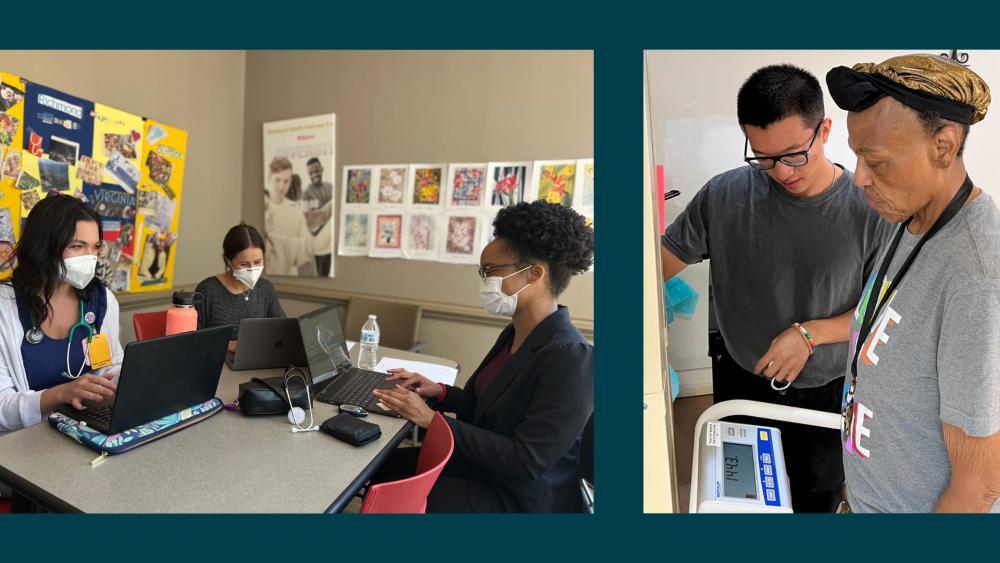 Spearheaded by the VCU School of Nursing, RHWP recently celebrated its 10th year of service and has earned a reputation as a model for holistic care coordination across the country. The program was established in 2012 and delivers weekly wellness clinics that focus on health assessment, monitoring and coaching in five community-based sites across the Richmond region.
Around 100 VCU students are guided by faculty each semester as the program offers education on effective chronic disease self-management, wellness coaching through healthy cooking demonstrations and diet management education, and care coordination to proactively manage other health issues and related social needs before they develop into emergencies.
"It's a wonderful combination of clinical practices, service to the community and, most importantly, help for people who want to be helped," said Kimberly Battle, Ph.D., a clinical assistant professor at the School of Nursing.
Last year, RHWP served 437 individuals during 2,883 visits.
It's a perfect fit for me to give back to Richmond and to the community that I love and hold so dear.

Crystal Goodwin
The program also prepares students for their future in collaborative health care. Students from across VCU's Monroe Park and MCV campuses participate, including those from nursing, pharmacy, medicine, social work, physical therapy, occupational therapy, kinesiology and psychology.
"To know that we are preparing future caregivers, I love that," Goodwin said. "I think it's a huge part of what makes the program a success."
But it's about more than merely providing services, according to Kathie Hendrick Falls, RN, director of clinical operations at RHWP. Identifying gaps in care is key to helping participants understand their conditions and how to proactively manage them, and connecting them to information and resources.
"We are providing a way to research a population that really deserves to be researched in a healthy way to figure out what the drivers are that make it difficult for them to meet their health and wellness needs," Falls said.
"That's what drew me to support the Richmond Health and Wellness Program," Goodwin said. "I wanted to see those needs met in the community."
Goodwin has lifelong connections with Richmond and VCU. She was born and raised in Richmond and later graduated from the School of Nursing in 1993.
She eventually had to take a step back from her nursing career to take care of her own health, but this did not deter her spirit.
Goodwin and her late husband, Hunter Goodwin, decided to create the Crystal Goodwin Community Engagement Fund in 2017. She has continued to support it since that time, and others have joined the cause.
"It's a perfect fit for me to give back to Richmond and to the community that I love and hold so dear," she said. "I was once told it's very difficult to move the needle in poverty, but I hope this support will help create change in our community by providing the resources needed to make a difference."
The fund has been a key part of continuing the work of RHWP, so much so that the program is now expanding into three new communities — Alberta, Tappahannock and Petersburg — and a new site in Southside Richmond.
"This program will help to alleviate health inequities in our communities and improve clinical outcomes," said Dr. Battle. "In the end, that's what our work is all about."
---
If you are interested in supporting the Richmond Health and Wellness Program through the Goodwin Community Engagement Fund, please contact Pam Lowe, senior director of development at the School of Nursing, at 804-827-0020 or plowe@vcu.edu.
Support Community Care
Help RHWP grow and continue to impact lives in Central Virginia.