Challenge Honors Former Dentistry Dean
In his 10 years as dean of the VCU School of Dentistry, David Sarrett, D.M.D., built a robust dental research program focused on important issues like infection control and cancer treatment.
"We're proud of that, but those areas of research are well-supported by organizations like the National Institutes of Health," Dr. Sarrett said. "Day to day though, the bread-and-butter clinical dentistry questions on how well filling materials work versus others, or questions about techniques that provide better outcomes than others, that research is not well-funded."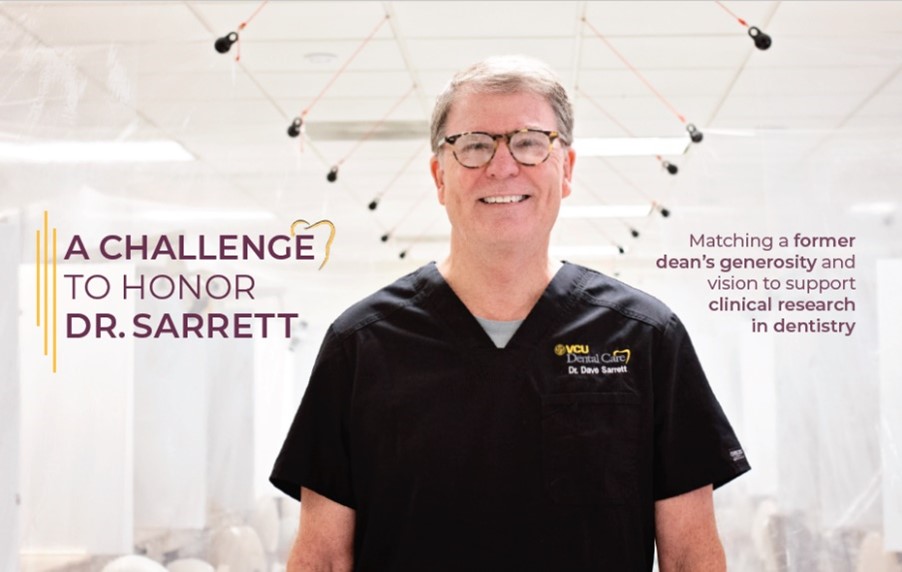 The potential impact of the research Dr. Sarrett describes is especially pronounced when patients face situations such as tooth decay or require reconstruction after injuries. These are physically, mentally and emotionally painful situations, so understanding what the best solutions and tools are — and how to best implement them — can be life-changing for individuals undergoing treatment.
After 43 years in the field, 28 years at VCU School of Dentistry and 10 years as dean of the school, Dr. Sarrett sees an immense opportunity to move this important area of research forward. In 2021, after stepping down as dean, Dr. Sarrett and his wife Beth made a $100,000 gift to establish the Sarrett Clinical Research Fund to support restorative dentistry and dental materials research at the school.
"These are the most common problems that dentists experience, and that patients experience when things don't work well," Dr. Sarrett said. "So, I think it's vitally important that we have independent funding sources for this type of research."
The Sarretts have issued a challenge to School of Dentistry alumni and friends to match their gift and vision. In honor of the former dean's decades of service, the couple and the school have set a goal to raise an additional $100,000 to expand the fund's impact on dental research and care.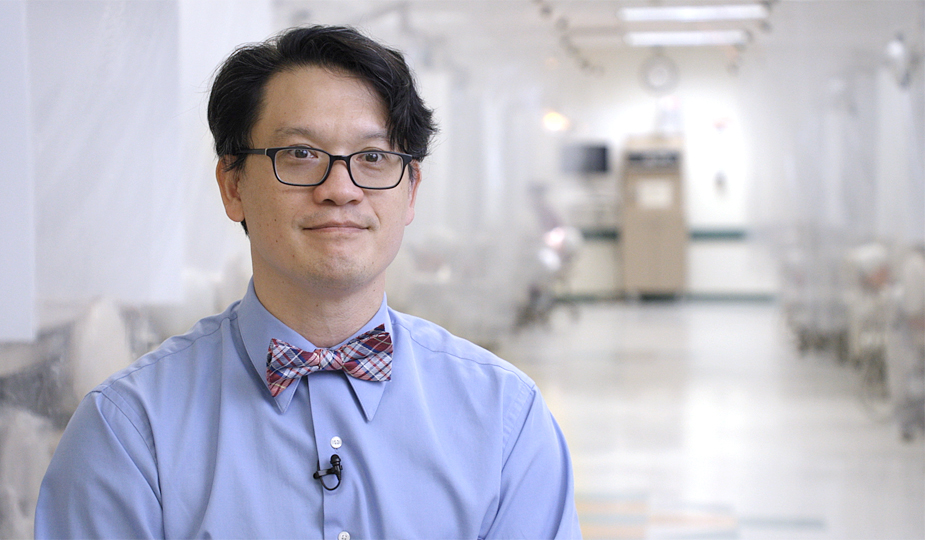 The fund will support both faculty and students, igniting passion in future dentists and attracting to Richmond the brightest minds in restorative dentistry and dental materials research.
"This funding is important because, to be a national leader in dental education, we have to be part of knowledge generation and clinical and translational research," said Sompop Bencharit, D.D.S., Ph.D., director of clinical research at the School of Dentistry. "You can test material and tools on the benchtop, but when you apply the research in the patient care setting, you directly improve patient outcomes."
The fund also will provide opportunities for researchers to complete early-stage projects that better position them to receive the limited national funding that is available for this type of research.
Kelsey Freeman is a Class of 2022 dentistry student who has worked with Dr. Sarrett on several projects.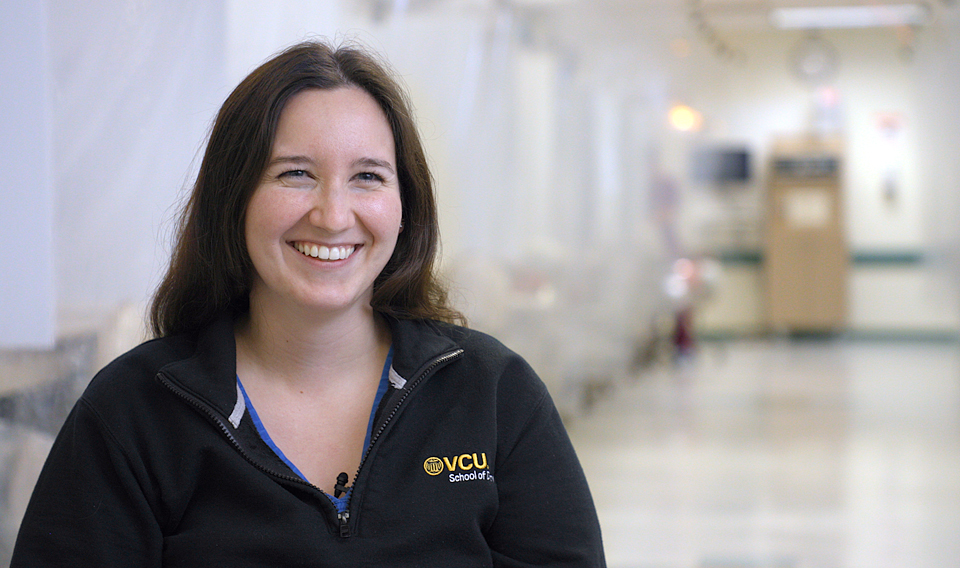 "It's interesting to see and try all of the new materials in the clinic, but they don't have the test of time like old materials," she said. "Metal fillings have been in people's mouths 40, 50 years and they work. New materials tend to have really good implications in their limited research, but we've only seen them for five or 10 years. So, I think it's good that we're always trying to improve and learn so we can be better clinicians and deliver better care."
This inclination to always improve as providers while finding answers that move the field forward is what drives Freeman and so many of her classmates. Research opportunities into which they can immerse themselves enrich the student experience and develop better dentists.
"It is always very wonderful when I can see the lightbulb go off in a student's head," Dr. Sarrett said. "They have a much deeper understanding of the problem they were researching. And typically in every research project, you develop 10 more questions to every answer that you get. That might seem frustrating to some, but to others it is exciting."
Honoring Dr. Sarrett's Legacy
Dr. Sarrett came to VCU in 1993 as chair of the school's Department of General Practice. He was promoted to professor in 1999, became associate vice president in 2003, and later served as dean of the School of Dentistry from 2010-2021.
Over the years, he has given freely of his time and talent and provided financial support, especially for students through an endowed family scholarship. In addition to the recent gift, Dr. Sarrett and his wife Beth are endowing a chair in general dentistry through an estate gift.
Dr. Sarrett's highlights as dean:
Dr. Sarrett works with Kelsey Freeman in the dental lab.

Initiated a Ph.D. program in oral health research
Expanded the school's research program and sponsored program awards by 600%
Created the Department of Dental Public Health and Policy and established the VCU iCubed Transdisciplinary Core in Child and Adolescent Oral Health
Established a strong and collaborative relationship with the Virginia Dental Association and the American Dental Association
The school was awarded the American Dental Education Association Gies Award for its work with the VDA Foundation in establishing the nation's first Mission of Mercy program to provide free dental care in underserved areas of Virginia
Awarded the Jerome F. Strauss Award by the MCV Foundation
Worked to ensure a strong financial position with consistent positive margins; created the VCU Dental Care Corporation
Doubled underrepresented minority student enrollment
Expanded pipeline programs and created the Thrive Program to support enrolled underrepresented minority students
And Dr. Sarrett's latest contribution is the fund to support clinical research at the School of Dentistry.
"I just hope other people jump on board," he said. "We've given a substantial gift, but we need more. And I'd invite anybody who's interested in the important day-to-day work that general dentists accomplish to help support this, because it will benefit our students, faculty and their future patients."
Freeman, the dentistry student, agreed and confirmed that philanthropy makes a difference.
"I am so grateful that we have donors," she said. "It tells me that someone is rooting for us, rooting for the students, for us to be better, to become great clinicians, and that people really care about where dentistry is going."
If you are interested honoring Dr. Sarrett by contributing to the Sarrett Clinical Research Fund at the VCU School of Dentistry, contact Gloria Callihan, J.D., associate dean and director of development and alumni relations, at 804-828-8101 or gfcallihan@vcu.edu.