Chronicle of Giving: Facing Crisis Together
This spring was a surprising and scary time. Overnight almost, thousands were out of work, even more were adjusting to a new normal of working from home, hospitals and municipalities were preparing for the worst and our nation readied itself to endure whatever was about to come. While the word may have lost some of its meaning from overuse, the spring and the entire year truly were uncertain.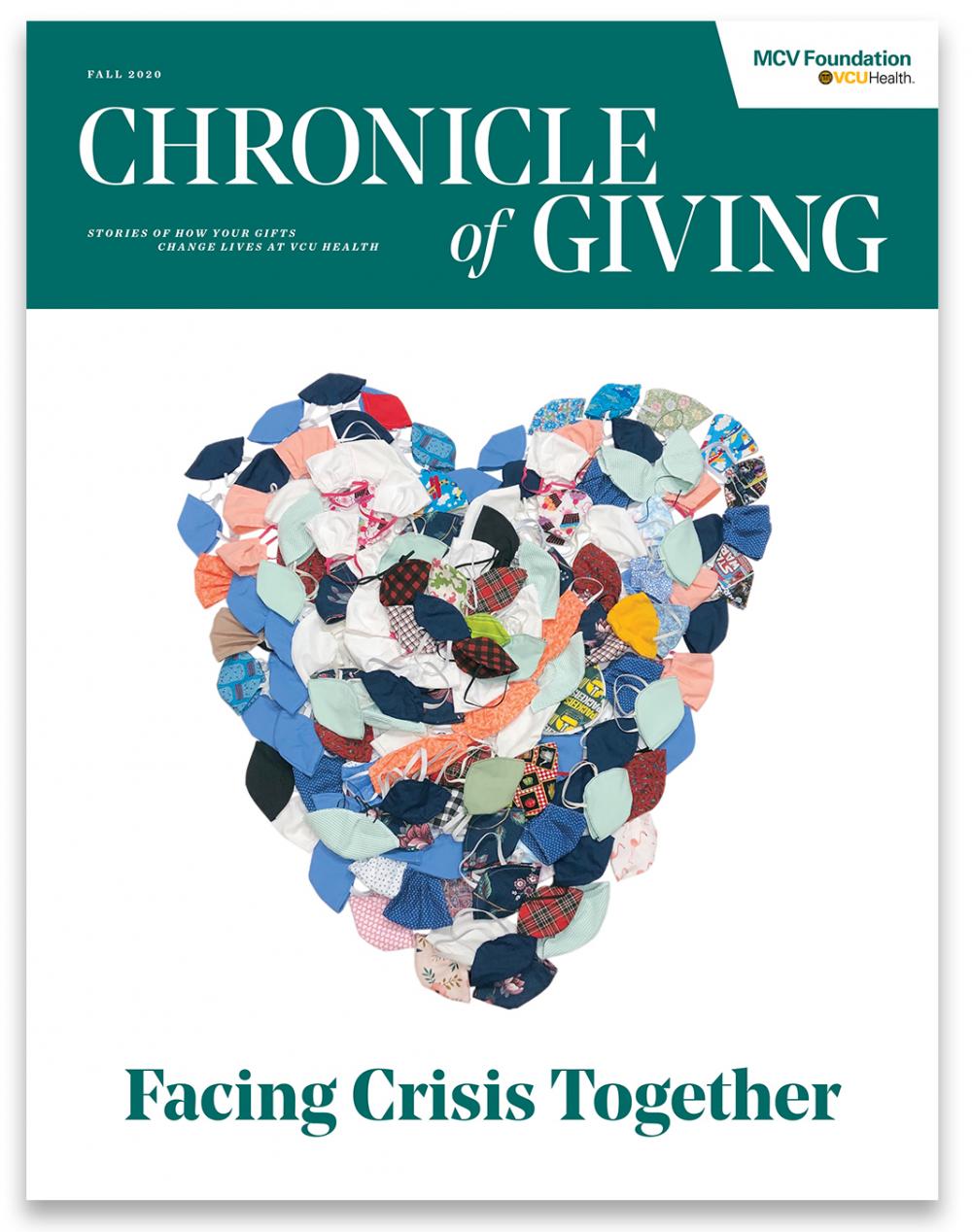 In the face of that uncertainty, in the face of a foe that no one yet understood or could predict, people all over the country made sacrifices, took risks, adapted and turned helping hands toward neighbors, all so we could collectively move forward.
On the MCV Campus, we saw vital care continue for patients at Massey Cancer Center. At VCU Medical Center, we saw protocols adapted and challenges met with rapid solutions, such as an independently developed COVID-19 test and a program to safely decontaminate N95 masks. We also witnessed researchers across the university quickly refocus their work to pursue clinical trials and other tools that would help fight the pandemic.
One of the most inspiring parts of it all was experiencing the generosity of neighbors, alumni, staff, friends and family of the MCV Campus at VCU Health who wanted to help the frontline healthcare workers and researchers in meeting the unique and evolving challenges of the time. Through countless selfless acts, these donors and supporters helped ensure that lifesaving care, essential research and transformational education could continue making an impact on the people of Richmond, Central Virginia and the world.
In our latest issue of the Chronicle of Giving, we salute some of these selfless people and others who are helping VCU Health improve and save lives in a time when we need it most. We've shared some previews below, and if you would like to read the full issue, visit www.MCVFoundation.org/Chronicle.
____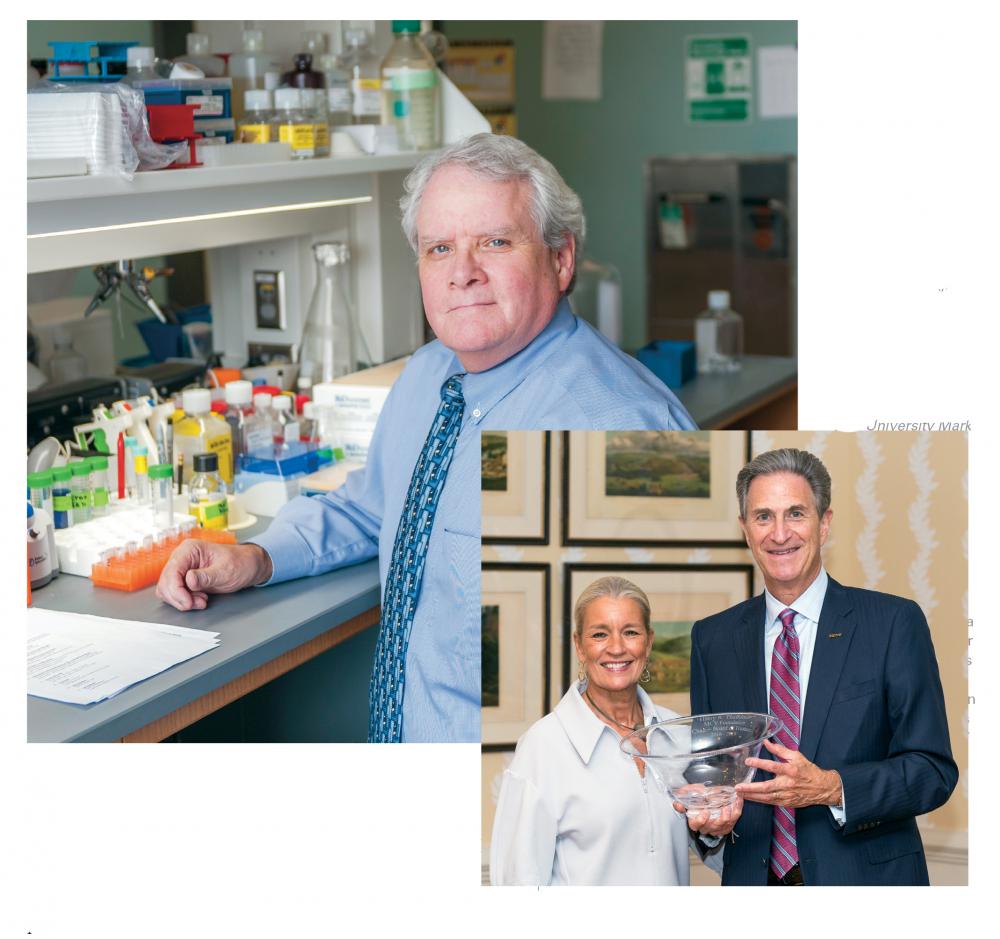 Private Philanthropy Ignites COVID-19 Research
When Alpha A. "Berry" Fowler III, M.D., first saw COVID-19 causing breathing complications and pneumonia in some patients, he immediately thought of applying his research with Vitamin C, which he has shown to have success in treating sepsis.
A group of private philanthropists who were inspired by Dr. Fowler's previous work came together to fund early stages of new research to address COVID-19.
___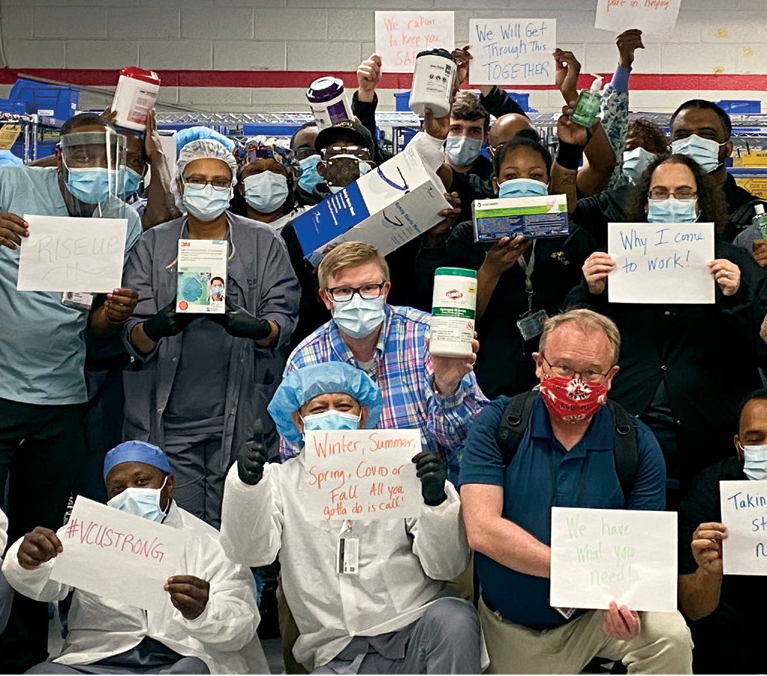 Community Rallies to Donate Protective Supplies for VCU Health
In the spring, the health system staff was carefully monitoring which supplies would likely be exhausted quickly once Central Virginia began seeing cases.
 "Within days of the first official COVID-19 case in Virginia, we had various organizations and private individuals reaching out and asking what we needed and how they could help," said Nathan Cunningham, manager of patient experience in the Department of Patient Centered Ser-vices at VCU Health.
 The health system identified supplies and equipment that would be help-ful to strategically increase. Staff hoped to shore up supplies of masks, nitrile gloves, gowns, foot covers, head covers and face shields, which would be deplet-ed quickly as cases increased.
 After publishing the list online, calls came flooding in from businesses and community members. Labs, construction companies, tattoo parlors and oth-er local businesses sent their existing stock of masks, gloves and other protec-tive gear to VCU Health.
___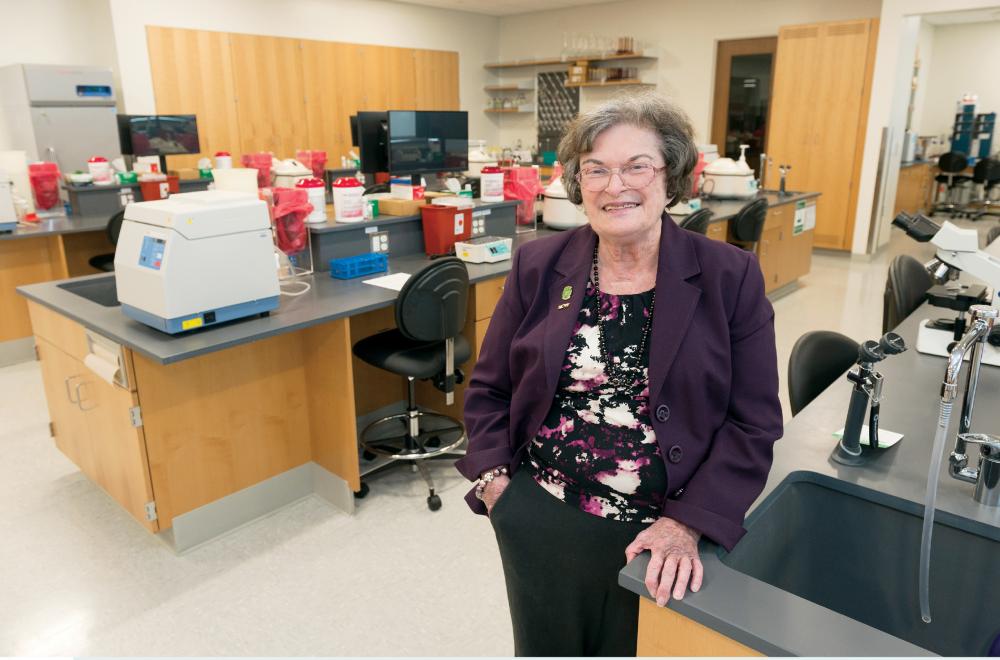 The Hidden Front Line
In the weeks following the terrorist attachs on Sept. 11, 2001, Becky Perdue received an anthrax vaccine so she could continue to do her job at Virginia's state laboratory for public health testing. The side effects were not easy to deal with, but the precautionary step was essential for someon working on the front line, training laboratory professionals across the commonwealth how to complete biological and chemical testing.
"That was the first time people really saw that labs exist," said Becky, who is an MCV Foundation board member and 1962 graduate of what is now the Department of Medical Laboratory Sciences at the VCU College of Health Professions. "These days, labs are finally becoming even more well-known because of coronavirus. People are seeing that somebody has to complete their testing. It's us. We're always on the front line."
___
If you are interested in helping with these or any other COVID-19 relief, please reach out to us. We have established the VCU Health COVID-19 Response Fund to support research and the clinical care needs of both patients and caregivers. You can learn more about that fund or any other by contacting Brian Thomas, MCV Foundation vice president and chief development officer, at 804-828-0067.