Every Month is Heart Health Month at VCU Health
On Sept. 26, Williamsburg community leader Bob Hershberger stood before a crowd of more than 200 people at an MCV Foundation Discovery Series event and declared that his presence would not have been possible without VCU Health.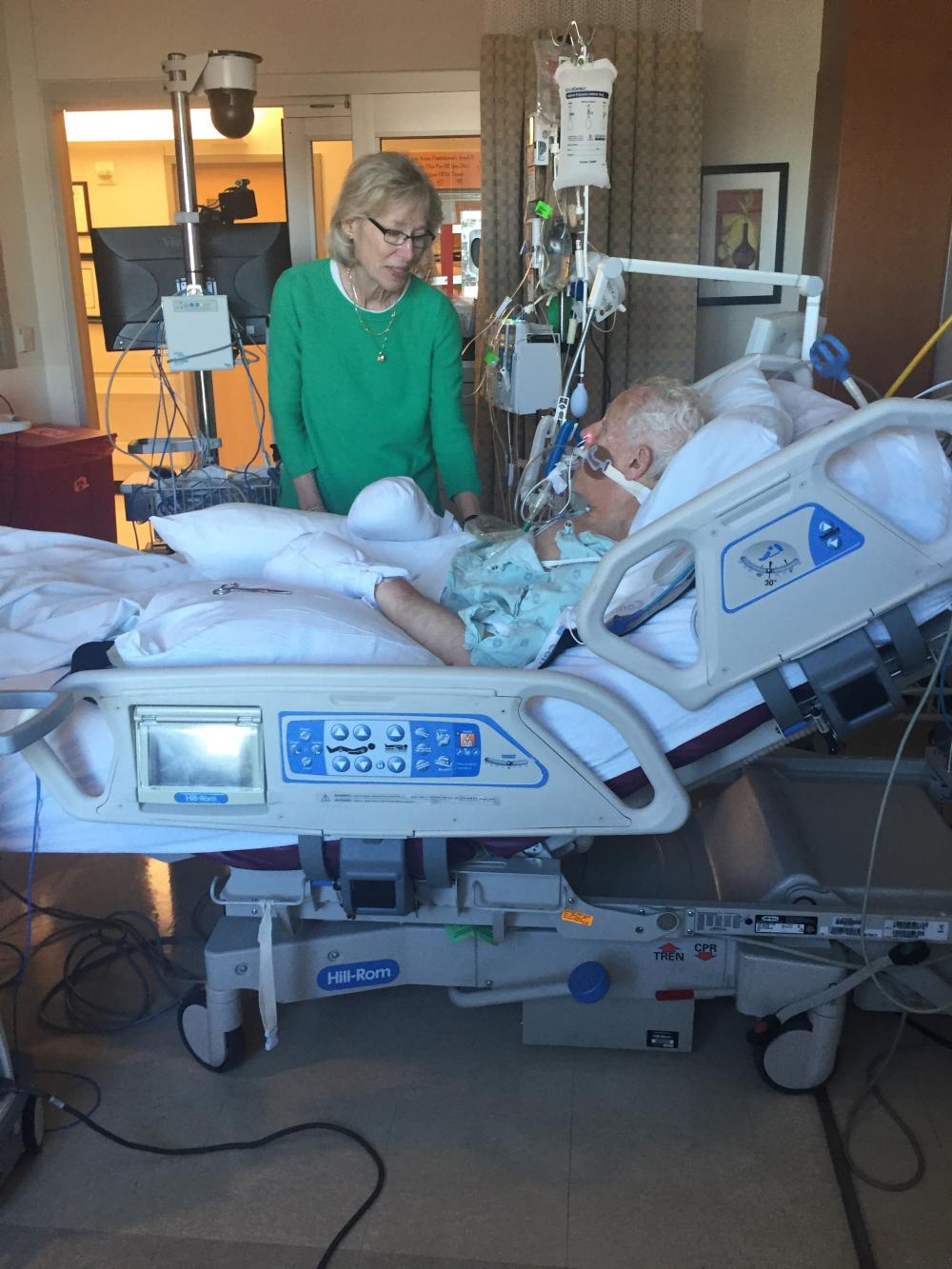 The story of how and why he stood there that evening began five months earlier on a routine April morning, while he and his wife Margaret were at their local health club.
"I was back at some of the weight machines and heard this loud thump, and everybody was looking around to see what was going on," Margaret told us recently. "I looked up to where Bob was on the bike, and he wasn't there anymore."
Bob had suffered a cardiac arrest and fallen off his exercise bike. Health club staff administered CPR, and when the EMS team arrived, they used defibrillators three times before taking Bob to a hospital in Williamsburg to be stabilized.
Within hours, Bob, who was in a coma, was flown by helicopter to VCU Medical Center in Richmond and placed under the care of Mary Ann Peberdy, M.D., director of the Advanced Resuscitation, Cooling Therapeutics and Intensive Care (ARCTIC) post-cardiac arrest program at the VCU Health Pauley Heart Center.
The ARCTIC Program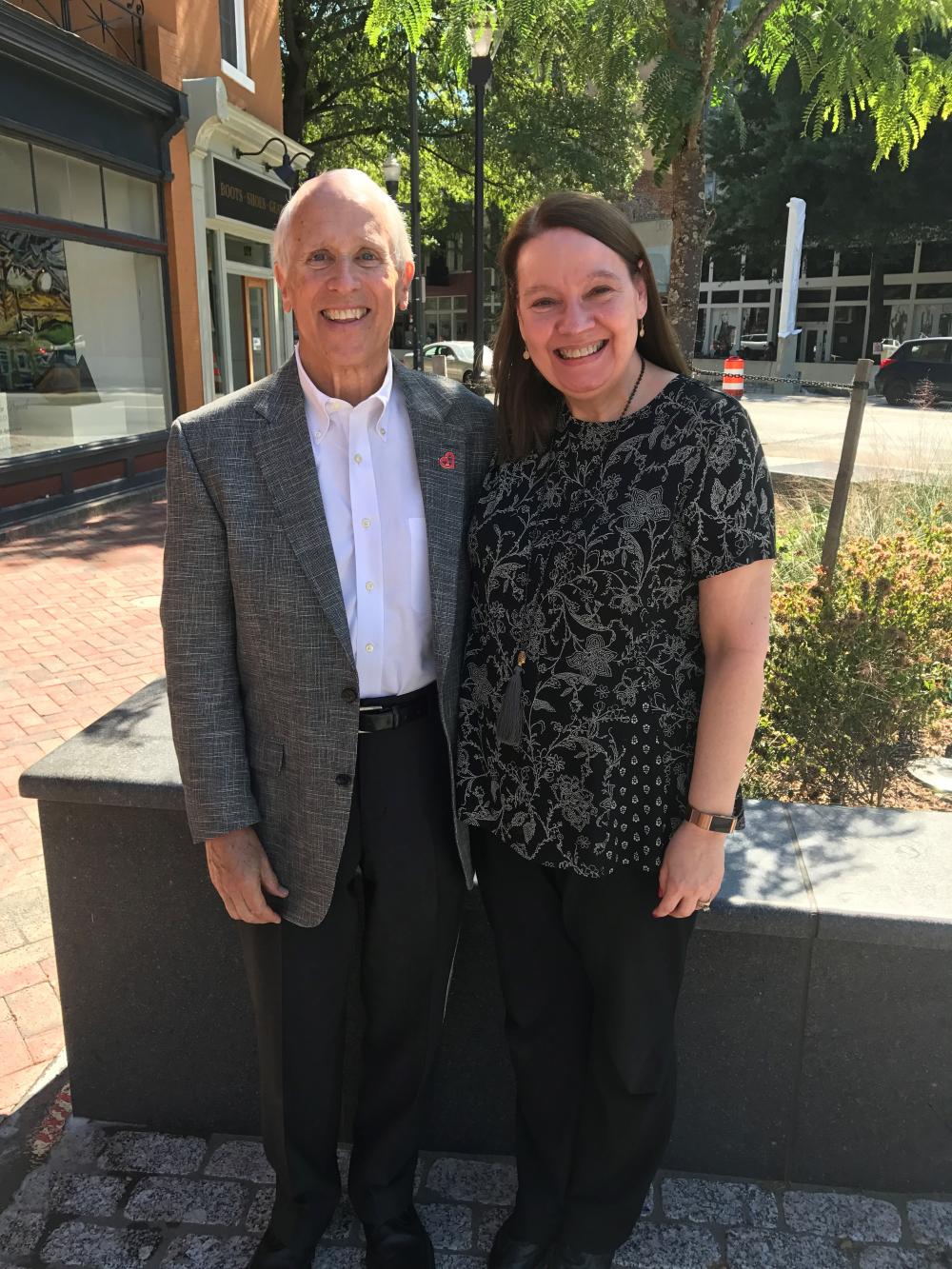 The ARCTIC program uses advanced resuscitation techniques and therapeutic hypothermia to improve patient outcomes following cardiac arrest.
Dr. Peberdy's team trains regional emergency department physicians and cardiologists in how to best treat patients directly following cardiac arrest. In many cases, patients like Bob who receive that treatment in surrounding counties are then transported to VCU Medical Center, which was one of the first two hospitals in the U.S. to begin providing this therapy to patients in 2004.
Today, VCU Health is one of the largest post-arrest centers in the country, treating approximately 90 patients per year.
"To put that in perspective, many other hospitals our size treat maybe only five to 10 patients a year," Dr. Peberdy said.
VCU Health's position as a leader in this field is one of the reasons The Weil Institute of Emergency and Critical Care Research, widely regarded as the premier basic science cardiopulmonary resuscitation research laboratory in the world, chose to make VCU its home base in 2016.
"The Weil Institute decided that they wanted to partner with a university in order to expand their research, translate their discoveries into humans and increase survival from cardiac arrest," said Dr. Peberdy, who is now co-deputy director of the institute.
"What we now have is one of the strongest comprehensive basic science, clinical and translational resuscitation programs in the world," said Joseph Ornato, M.D., chair of the VCU Health Department of Emergency Medicine and co-deputy director of the institute.
Giving Back
Today, Bob is back to exercising regularly, and Margaret says things are generally back to normal.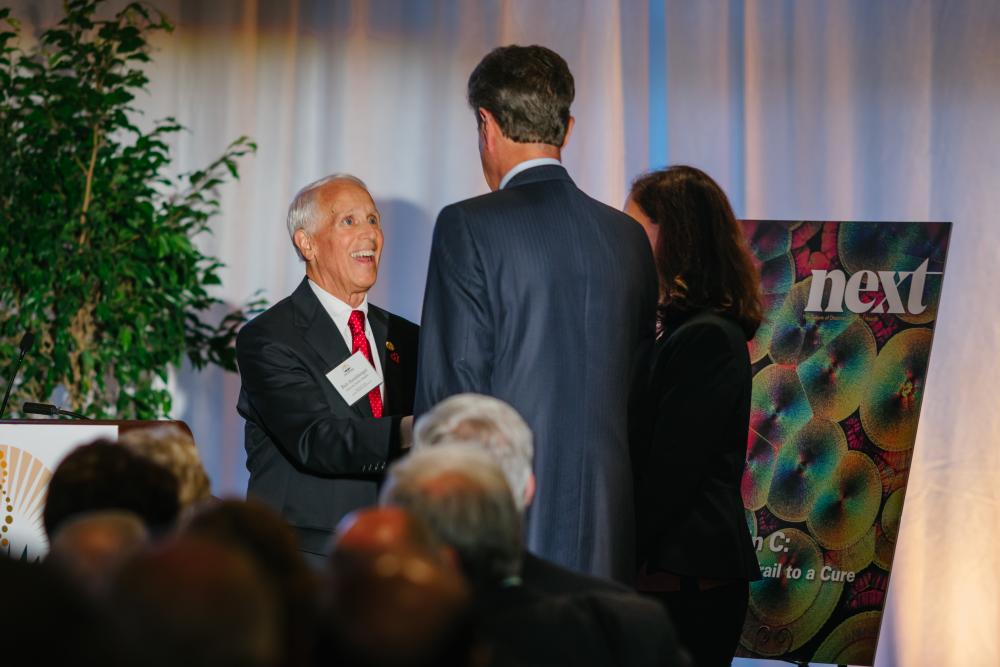 Inspired by his return to good health, the care he received and the research Dr. Peberdy and the Weil Institute team are doing, Bob announced that he and Margaret would make a gift to VCU Health through the MCV Foundation.
"Normally the chances of surviving an out-of-hospital attack such as this are less than 5 percent, but the cooling procedure changes the odds," Bob said in September. "Tonight, I'm here as a testimony of Dr. Peberdy's clinical research and care, as well as the medical assistance I received from the many dedicated professional caregivers treating me throughout the entire process."
The gift Bob presented to the Weil Institute and similar philanthropy across the MCV Campus make a critical difference in healthcare delivery that improves the odds for countless people who will face life-threatening situations like Bob did.
"I wanted to say thank you for saving my life, and hopefully others have been saved as a result of this process," he said.
Other examples of philanthropy supporting cardiac care and research at the Pauley Heart Center have come from the Pauley Family Foundation, which has enabled the center to expand its staff and invest in technology through multiple gifts. In 2006, Dorothy and Stanley Pauley were so impressed with the staff's dedication and care when Mr. Pauley was a patient that they gave a landmark gift to name the heart center.
Gifts in support of the Weil Institute, the Pauley Heart Center and other entities on the MCV Campus don't have to be large in order to make an impact. Every gift matters, and there are a variety of ways to contribute to existing funds or to new tributes, memorials or named endowed funds. To learn more about the various ways to give, visit our giving page.