Carolyn Faber followed in her mother's footsteps when she graduated from the VCU School of Nursing in 1993.
"She loved MCV so much," Carolyn remembers of her mother, Sarah Daniel Faber. "That was the only place she ever wanted to go."
Her mother graduated from the School of Nursing in 1944 and worked for MCV as a registered nurse in the operating room, where she predated the advent of penicillin. She continued her operating room experience and advanced her career as an assistant operating room supervisor at St. Phillip Hospital and worked at the Pine Camp Tuberculosis Sanitorium in Richmond. Later, she met the love of her life at a dance for dental students at an area church.
When James Faber, D.D.S., graduated from MCV in 1951, his career took them across the mountains of West Virginia, where their daughter Carolyn works today as a cardiac intensive care unit nurse in Charleston. Caring runs in the family: Four of Sarah and James' children work in health care and the fifth went into sacred music ministry.
Sarah lived a full and long life, delivering meals to people well into her 80s and inspiring those around her by her example of service and care for others. When Sarah Daniel Faber passed away at the age of 98 in March 2020, Carolyn and her family felt a fitting tribute for their mother would be to establish a scholarship in her name.
"Education was very important to our mother," Carolyn said. "She was determined to get an education and reared all of us to learn and experience the things she often did not get a chance to growing up. If she didn't know how to swim, we all became lifeguards."
Her mom's determined streak came from facing a number of challenges head-on when growing up poor in rural Brunswick County, Virginia.
"Mom lost a brother at the end of World War II," Carolyn said. "That was a grief she carried with her the rest of her life."
Her mother's family lost farmland during the Great Depression. Other challenges only sharpened her devotion to people and her desire to become a nurse.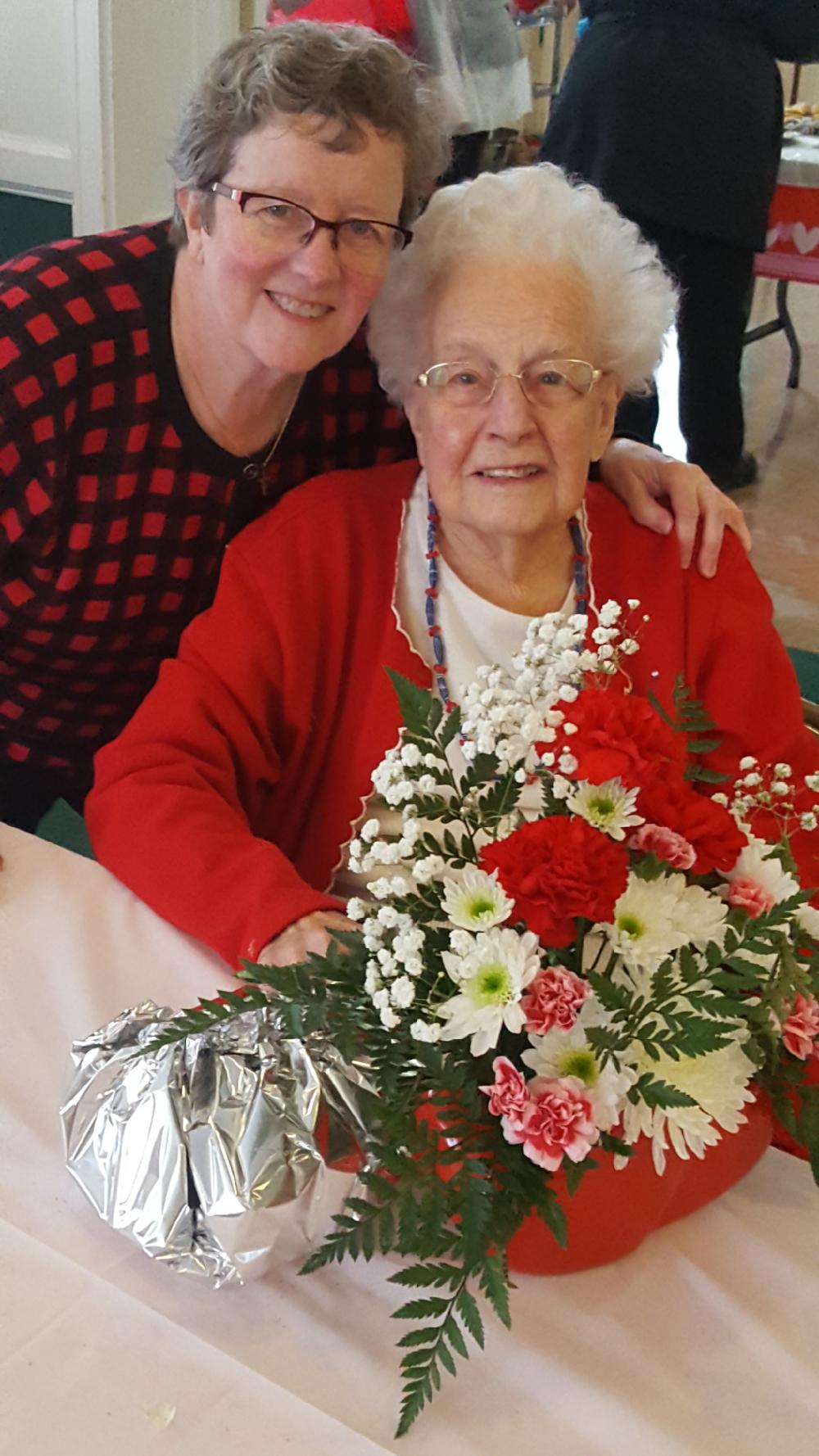 Her children hope the Sarah Daniel Faber Scholarship will support students like those enrolled in accelerated bachelor's degree programs through Southside Virginia Community College (SVCC), which now sits on the farmland her family lost, and the family would love to see students from Sarah's beloved home county benefit.
"There's so much need in Brunswick County," Carolyn said. "We first wanted to help someone in need in the county, but we just hope this will allow someone who would not otherwise be able to go to nursing school to achieve that same dream as my mother and me."
If you would like to support this effort or other student scholarships at the VCU School of Nursing, please contact Pam Lowe, senior director of development, at plowe@vcu.edu or 804-827-0020.