Finding Permanence: How Susan Nash is Navigating Grief Through Philanthropy After Her Husband's Passing
Bob and Susan Nash met in 1987 just before the college basketball season began. In November of that year, Bob — a Duke University and Washington & Lee University Law School graduate — began accompanying Susan — a VCU graduate and men's basketball season ticket holder — to every VCU game.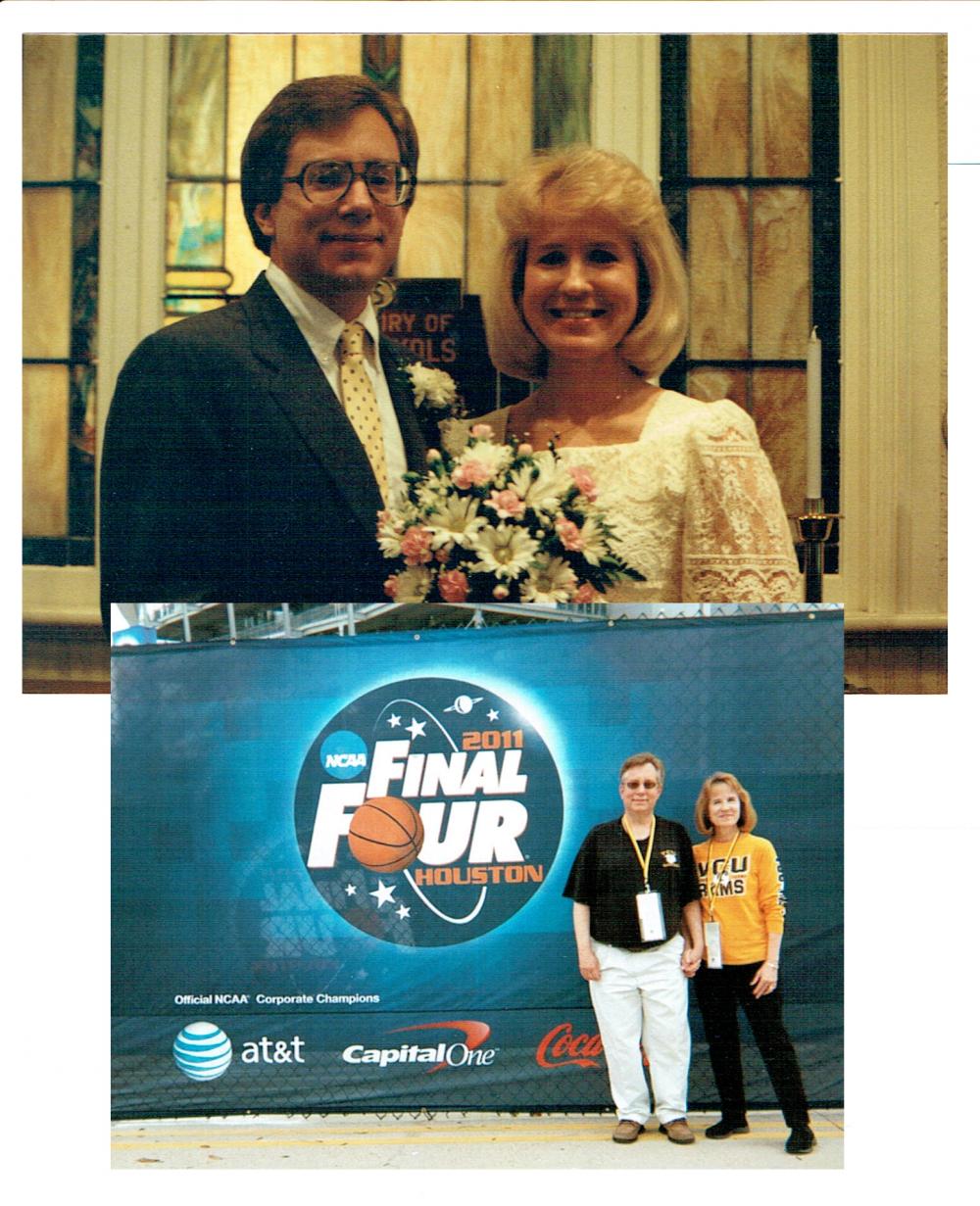 "Basketball was one of the main things we loved," Susan told us recently. "Especially VCU basketball."
For the next 30 years, Bob and Susan attended nearly every home basketball game and many of the biggest games, home or away, in the program's history.
Along the way, Bob and Susan got married and became very close with the VCU basketball family. They traveled with other fans, attended many events, and as capital campaign donors, they even had their names engraved on their seats at the VCU Seigel Center.
As they cheered the team on through its most successful years, it wasn't just basketball that strengthened their bonds to one another and to VCU, it was also a tragic diagnosis.
In the early 1990s, Bob learned he had contracted hepatitis C through a blood transfusion he received in high school, and thus began his and Susan's long journey with VCU Health.
"Now they have all kinds of easier treatments, but back then it was rough," Susan said. "He had to go through that for many years. The disease progresses, it gets better, then it gets worse. At times he got better and was off the transplant list, and at times he got worse and would go back on it."
By 2017, Bob was back on the transplant list and expecting to finally receive a new liver, but after a hard-fought, decades-long battle, he passed away on Oct. 17 before receiving a transplant. 
A Grief Journey
"I am blessed with lots of friends and family and resources, but still grief is hard every day," Susan said. "I've learned it's little things that mean a lot. Grief is something that, if it hasn't touched you yet, it will. It touches all of us. I think people are afraid to even talk about it, but people who are grieving need to talk about it, and they need to talk about their loved ones."
Over the months following Bob's passing, Susan met and began ongoing conversations with Stephanie Hamilton, manager for bereavement services at VCU Health, and Corey Humphrey, a leadership annual giving officer at the VCU School of Education.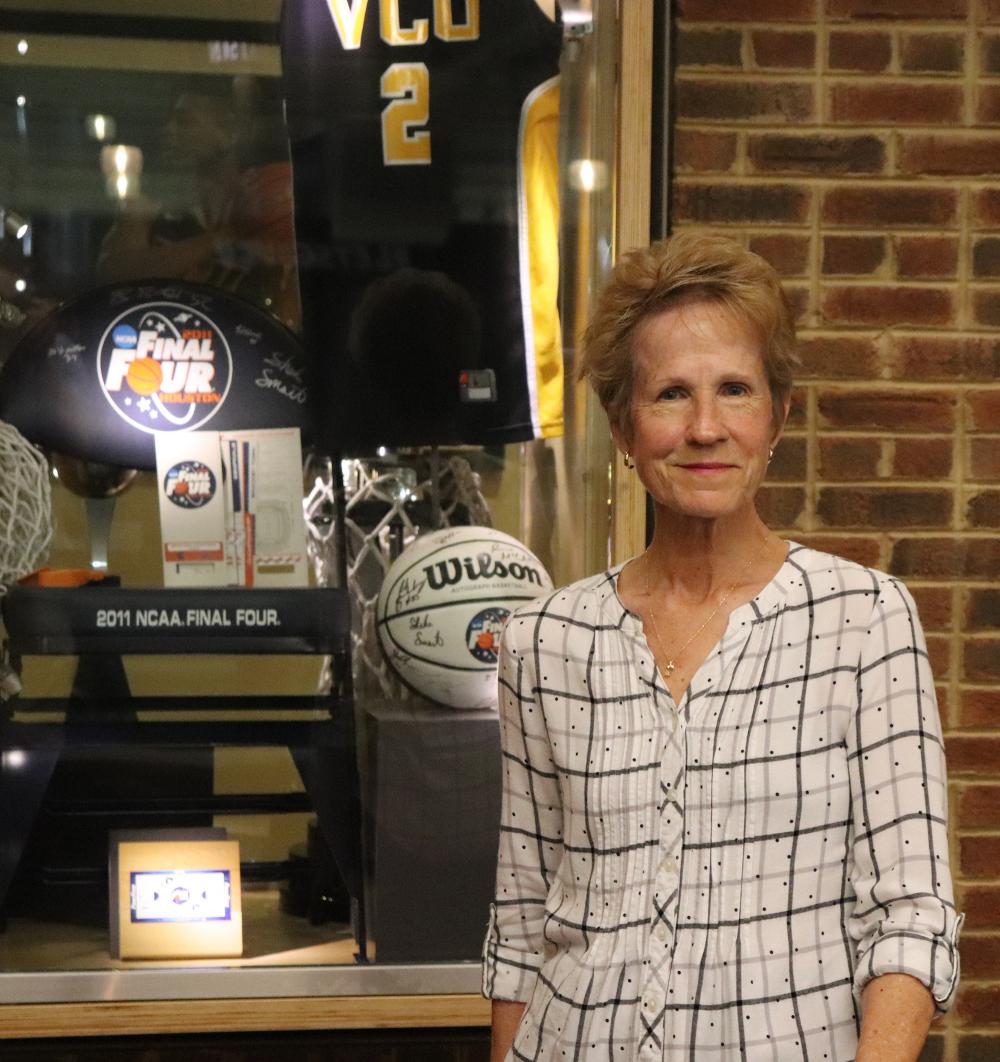 Both Stephanie and Corey were outlets for Susan as she began to process her loss, and she says they both became friends and helped her in many ways.
One way that Corey helped was in finding an appropriate way for Susan to honor Bob, and that ended up being through the family bereavement program that Stephanie leads.
"I knew I wanted to honor Bob with something of permanence, because we didn't have children and he didn't have siblings. I didn't want him to be forgotten," Susan said. "I first thought of an athletic scholarship, it was the only thing I guess that came to my mind, but when I met Corey, he got to know me, learned about me and he did some research himself. He came up with the suggestion to give to the family bereavement program at VCU Health. I realize now that was absolutely perfect for me. It was a perfect way to honor Bob."
On Sept. 17, 2018, which would have been their 30th wedding anniversary, Susan established the Bob and Susan Nash Forever Heartfelt Bereavement Support Fund.
Finding Permanence
VCU Health has had a bereavement program in place since the late 1980s, which Stephanie said is longer than many other hospitals and Level I trauma centers its size. With Susan's gift, the program will take the next step in its evolution.
"I don' think the bereavement area is an area that gets a lot of gifts, but it's important," Susan said. "Having somebody reach out to you means the world. To me, that was a big honor to help other people with their grief. That's what I hope to do is to empower the bereavement department to help other people in their grief."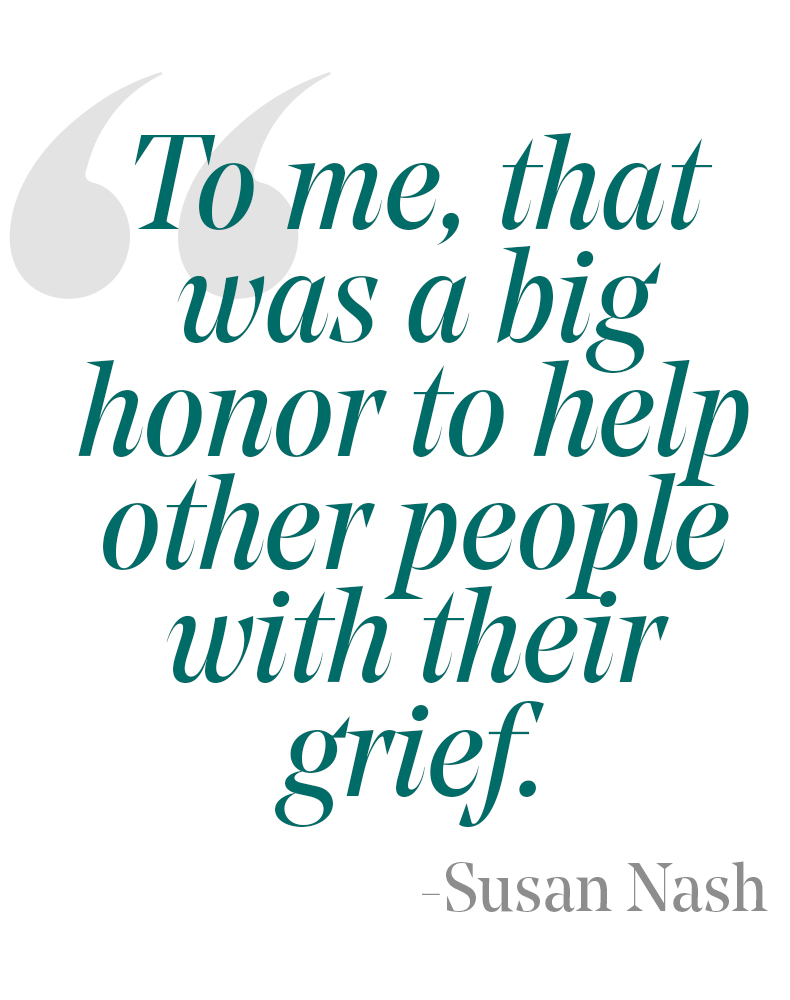 In it's initial phase, the new fund will enable Stephanie and her team to conduct bereavement training in clinics throughout the health system that will equip full interdisciplinary teams, including physicians, nurses, social workers, administrative support personnel and others to address pain and bereavement in meaningful ways.
"As I've listened to her story and how she's been able to take that pain and create this gift, part of the beauty of developing that is discussing how to focus the gift," said Stephanie, who is also an assistant professor at the VCU College of Health Professions Department of Patient Counseling. "It's about working to educate in clinics where medical teams and social workers get to know patients for years, and how to empower them to do bereavement work for those patients and families as a team."
The training also will help equip the teams themselves to remain resilient so they can continue to be compassionate for the next patient and the next family. Overall, the phone calls, memorial services, holiday cards, counseling and other support that the bereavement program provides is all about looking at the importance of grief, honoring those feelings, honoring the person and hopefully empowering people to navigate and leverage their pain for better things.
"Look at what Susan has done with this," Stephanie said. "It's amazing that she's chosen to take her grief to then give a gift to make sure that other people who are experiencing loss receive the care they need. It's very humbling to be entrusted with that, to continue to be a part of her grief journey and to see how she grows and blooms in that."
If you're interested in joining Susan Nash in her mission to transform her emotions into help for families experiencing difficult times at VCU Health, contact Payton Hardinge, VCU Health associate director, strategic initiatives, at payton.hardinge@vcuhealth.org.
If you have a loved one who you would like to honor, click here to find all the tools we have available to help establish a fund in their honor.