fmSTAT: Encouraging Medical Students to Pursue Careers in Family Medicine
After more than 40 years serving his community, 1972 VCU School of Medicine graduate Don Sanders is still practicing family medicine in Central Virginia.
"I'm still doing it because I like doing it," he told us recently. "It's really gratifying for me to know that I'm still important to people. Every day there's a story that makes me feel good. I have 40-year patients who I have really great, lasting relationships with, and that's a big part about being a family doctor."
Relationships and connections like those that Don has with his patients are vitally important to the ongoing health of individuals and entire families who see family physicians. These relationships help prevent serious medical issues, inform healthy lifestyle choices, identify risk factors among families, cut down on healthcare costs by keeping people out of emergency departments and assist patients in navigating complex healthcare systems.
In addition, family physicians create jobs and serve their communities on volunteer boards and in other capacities.
Unfortunately, though, despite the importance that family and primary care providers play in the community, a shortage of these caregivers is expected in the coming years.
Educating and Supporting Family Physicians
To help address the family physician shortage, the VCU School of Medicine created the Family Medicine Scholars Training and Admission Tract (fmSTAT) in 2012. fmSTAT is designed to develop, nurture and support medical students who are committed to the pursuit of a career in family medicine by pairing them with physician mentors, offering them opportunities to attend family medicine retreats and seminars, considering them for family medicine scholarships, and supplying other family medicine-specific support infrastructure.
One of those students is David Killeen, who just finished his third year of medical school at VCU. We asked him why he's interested in pursuing family medicine.
"After college I had the opportunity to work at a community health center," he said. "What I noticed was that people were going to the internal medicine doctor for one reason, the OB-GYN for another reason, and then sending their kids to the pediatrician. A lot of their continuity was lost as they bounced around different providers, and a light bulb clicked in my head that helped me realize, if I were a family medicine physician, I could not only see the patient for all of their problems, but also see their entire family."
David said one of the most important aspects of the fmSTAT program that is helping him develop the skills and knowledge he needs to be an effective family physician is the mentorship. Each fmSTAT scholar is matched with a family physician who provides guidance and support throughout the student's four years of medical school.
"Having a mentor was great as a first-year because it allowed me the opportunity to witness somebody practice medicine the way I want to in the future," David said. "As a third-year medical student, I didn't do any shadowing with my mentor, but we regularly went out to eat to catch up. That was really good as I went through my rotations because I was able to talk to her about how everything I saw would apply to my future practice."
This one-to-one mentorship aspect is a hallmark of the fmSTAT program. Mentors nurture the scholars' personal and professional development throughout the experience, and some continue their mentorships beyond graduation, said Judy Gary, assistant director of medical education programs and educational director of the fmSTAT program in the Department of Family Medicine and Population Health.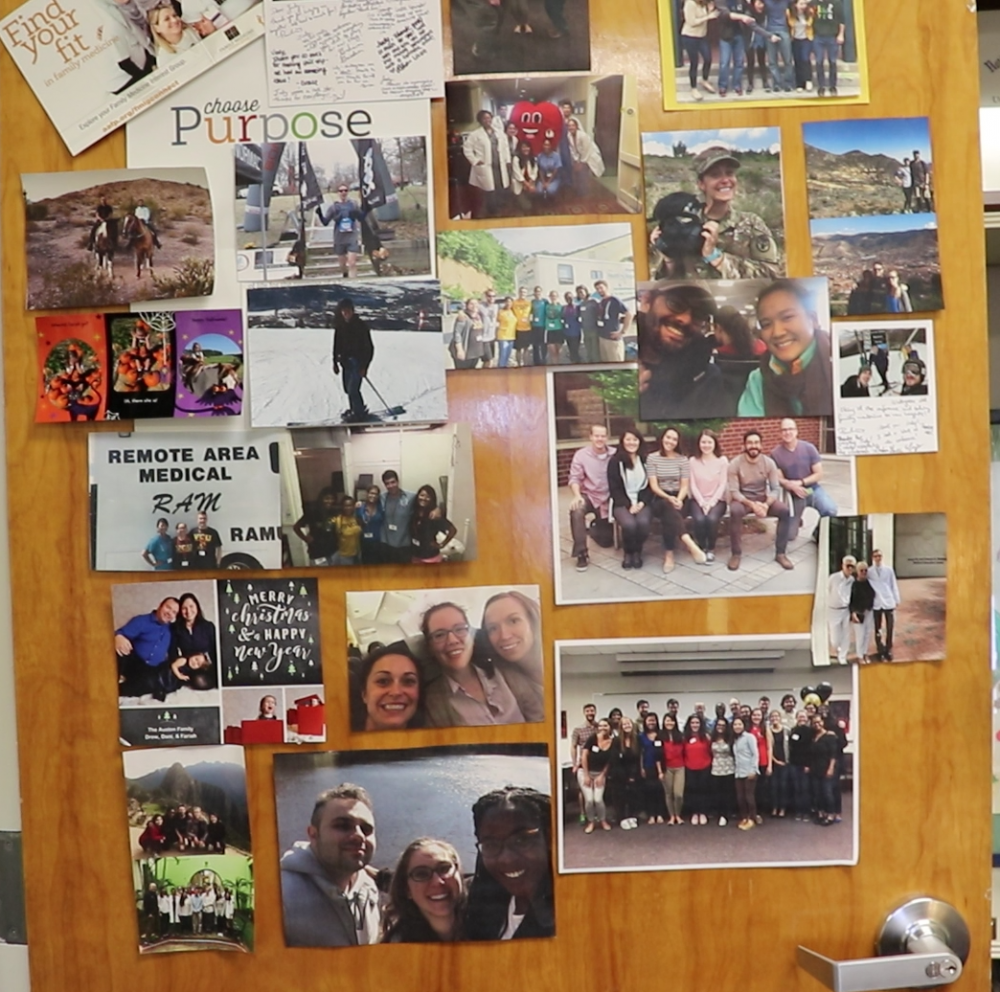 Judy said her work in creating and directing the fmSTAT program alongside co-director Carolyn Peel, M.D., and vice chair Steve Crossman, M.D., has been one of the most exciting and rewarding projects she's worked on in her 25 years on the MCV Campus.
She said seeing the way fmSTAT scholars support each other and the wider student body has been a welcome unanticipated positive outcome.
"It's great when you're a first-year student because you can talk to second-year students about the tests that you have coming up, you can talk to third-year students about rotations, and you can talk to fourth-year students about where they're applying for their residency," David said. "We serve as a rock not only for each other to ground our interest in family medicine through all four years of medical school, but we also serve as a good contact point for any students who are interested in family medicine in our class. They know they can come talk to us about why we chose this path and why they should think about doing the same."
This peer support within the fmSTAT program and throughout the student body is vital for the future of family medicine because many medical students choose to pursue other specialties where they can earn much more after graduation.
A Tool for Retaining Future Family Physicians
Because other specialties provide opportunities to eventually earn more, one of the strongest motivators in encouraging students to continue pursuing family medicine is the use of scholarships, which can help ease the burden of post-graduation debt.
"With lofty goals to one day supply full-year scholarships for its scholars, the fmSTAT program began modestly raising funds in 2012.  Last academic year, 2 of fmScholars received scholarships from the fmSTAT Scholarship Fund totaling $8300."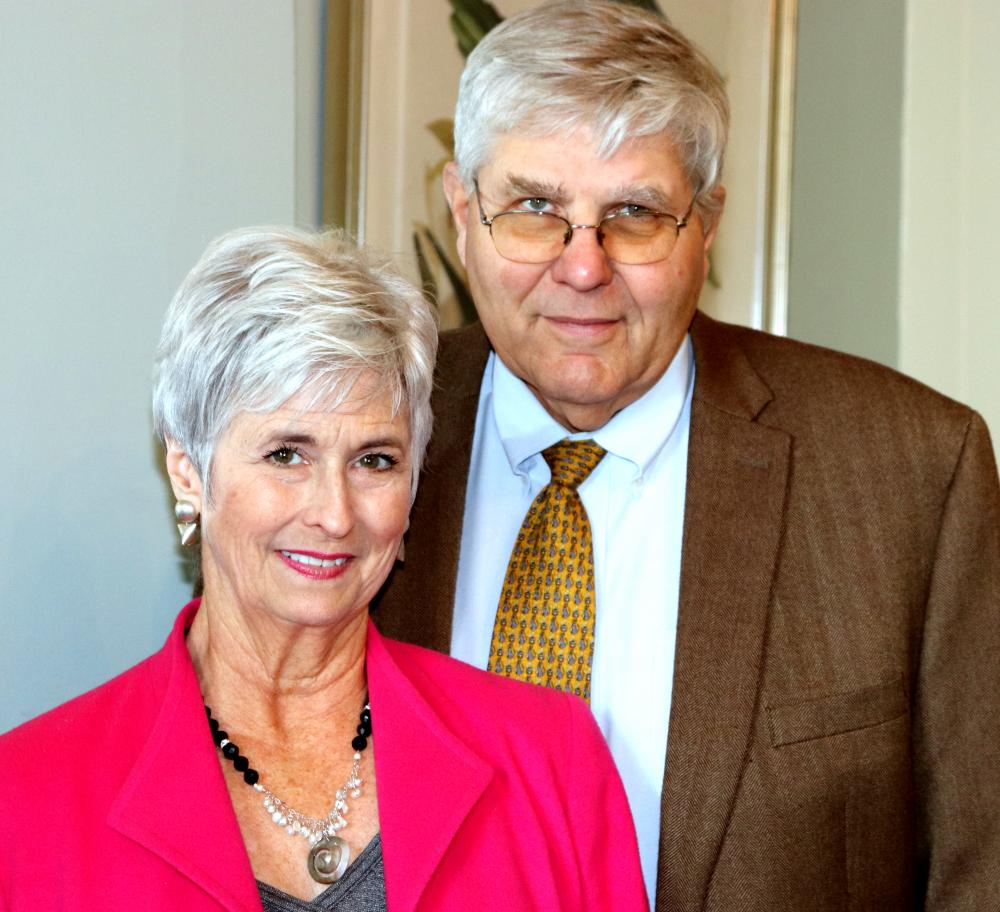 Recognizing the opportunity to stimulate interest in family medicine among medical students, and inspired by the fmSTAT program, Don and his wife Terry made the decision in 2017 to make a gift of $25,000 to the fmSTAT Scholarship Fund.
David told us this type of support can be very influential on medical students.
"For students who are interested in family medicine or choosing between family medicine and another specialty, I think a scholarship gives them the extra support they need and validates what they want to do in the future," he said.
And that is exactly what Don said he hoped his family's gift would accomplish. "I'm not sure if we're going to inspire others to give money," Don said. "But I hope we inspire students to go into primary care, and that's why we're glad that we made this gift."
If you too are interested in inspiring students to pursue a specialty that improves the health and lives of individuals, families and communities through relationships between physicians and their patients, click here to learn about the various ways to give. To make a gift today, click the Give Now link at the top of this page and search for the fmSTAT Scholarship Fund.