Full Circle: Blair Craig Memorial Scholarship
The edge of Mary Bradshaw's puzzle was intact, the border revealing snippets of colorful slashes and bold strokes distinctly recognizable as a Jackson Pollock painting. Despite her penchant for puzzles — several are framed and hanging proudly around her White Stone home — Mary wouldn't finish this one.
Rather, she gifted these 1,000 pieces with the border intact to a new friend and fellow puzzle enthusiast, Karen Melcho, with simple instructions to finish the work Mary had already started.
It's really important to have people work in the field of addiction. We need more people like Blair.

Mary Bradshaw
A sweet, impromptu gesture that could not be more symbolic of their newfound relationship.
Mary and Karen are linked by tragedy, but also by resounding hope.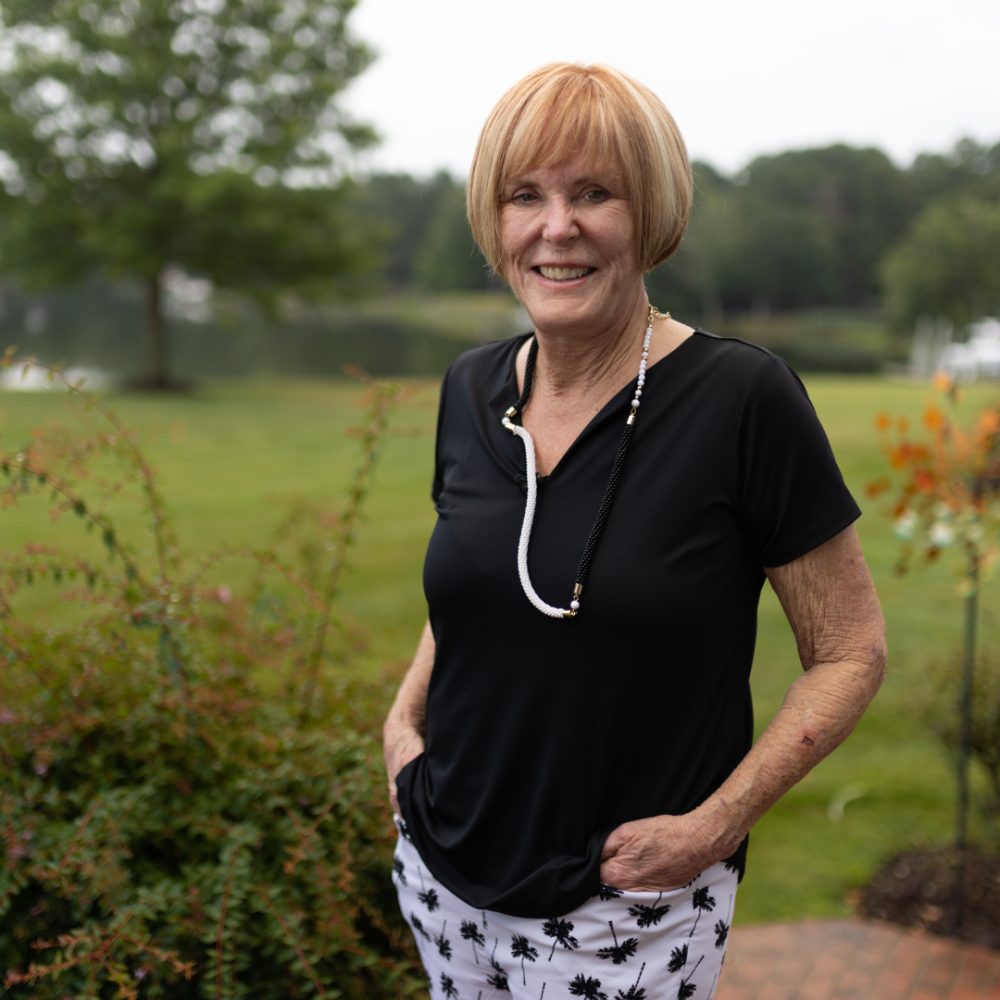 Mary's world shattered in 2015 when her oldest child, Blair Craig, died. He was 48 and living his best life as a caring husband and father to two daughters. More than a decade before, he threw himself into a career as a senior clinician in Chesterfield County's Department of Mental Health Support Services, helping people through the darkest times in their lives.
Blair loved his job. He was acutely familiar with the experiences of those he counseled because he'd been there himself.
The death of a child leaves an indelible mark on a parent's heart. To honor her son and encourage others to follow in his profession, Mary established the Blair Craig Memorial Scholarship in 2016. The scholarship is offered to graduate students in the VCU College of Health Professions Department of Rehabilitation Counseling.
Karen is its third recipient.
"It's really important to have people work in the field of addiction," Mary said. "We need more people like Blair."
RECOVERY IS A JOURNEY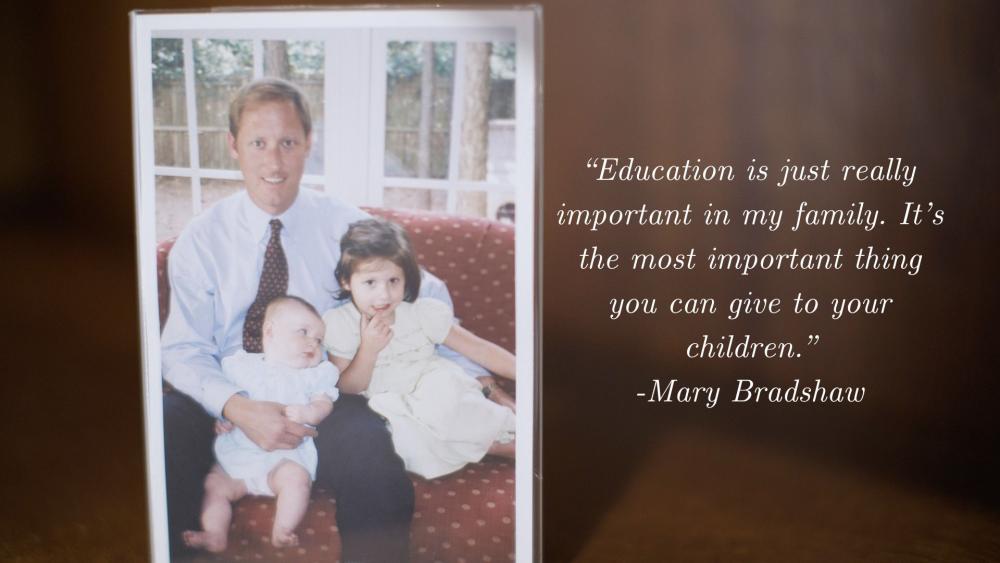 These days, Mary talks openly about Blair's addictions. Like many parents, she never saw it coming.
Blair was a happy child, Mary said. He played soccer and had lots of friends. He was four years older than his brother, Fred. As a young man, Blair dreamed of being a lawyer, and Mary was convinced he'd achieve that goal. He was articulate and logical. Public speaking came easy to him, and he had a natural competitive edge.
Looking back, Mary said she didn't recognize the warning signs of substance abuse as he moved through high school. He graduated from St. Christopher's School and launched into life at Hampden-Sydney College, only to admit after his first year that he needed help for an addiction to drugs and alcohol.
Blair took a year off from college to work through recovery and for the first time, Mary said she came face to face with a crisis for which she was completely unprepared. She remembers the sheer despair as she watched her son struggle. In his early 20s, Blair cut ties with life as he knew it. He gave up his friends. Socializing stopped. He was riddled with phobias. After having back surgery, for example, he suffered greater because he was afraid to take pills or medications for fear of relapsing.
"Mental health is just such a crisis and unless it touches you, you don't really know what it's like," Mary said. "People dismiss it – they think, put [addicts] in treatment, they'll be OK, and that's just not true."
While working his recovery programs, Blair transferred to VCU to seek a political science degree. It's there he found a supportive recovery network that ultimately became a lifeline.  Life was looking up, Mary said. Blair was doing well academically and was working for a lawyer. He found an apartment. He leaned on his recovery network.
Then came the first diagnosis — Hodgkin's lymphoma — when Blair was 24. It was shocking but more than that, Mary explained, it somehow felt doubly unfair to be happening to an individual who had already been through so much.  
Blair started radiation treatments but continued working and going to school. He graduated cum laude and was accepted to the University of Richmond School of Law.
She's so proud of him and he was doing such wonderful things. I'm going to try to carry that torch.

Karen Melcho
Mary said she was about to write the check for law school when Blair surprised her again – he'd changed his mind. Going through rehab and recovery opened his eyes and his heart to the work that needed to be done in the field of mental health.
Instead of law school, Blair went through VCU's rehabilitative counseling program, ranked fourth nationally among all masters-level rehab training programs.
His second diagnosis came four years after the first, and this time it was stage four. Mary said Blair began chemotherapy and he moved back home.
But while working through his treatments, he continued living his life, despite seemingly insurmountable odds. He went on to marry his sweetheart, Traci, and they had two precious daughters. As a licensed professional counselor, Blair worked to destigmatize mental health and improve access to care and treatment, the lack of which troubled him the longer he worked in the field.
A weakened heart from years of radiation treatments, however, led to a heart attack. He died just weeks following a bypass surgery.
Mary recalls watching as her son battled addiction, then fought for others to do the same. She calls all of them "warriors."
As she spoke, one of those warriors listened.
A native Midwesterner, Karen moved to Fredericksburg as a teen with her family and later went to VCU, where she earned an B.A. in English, minoring in creative writing and religious studies.
The next Hemingway, she joked as she recalled her aspirations back then.
Life, however, didn't work out as she planned. She struggled for years with addiction before an overdose forced her into recovery. She came back to Richmond for help and in her recovery, had the opportunity to work with incarcerated individuals.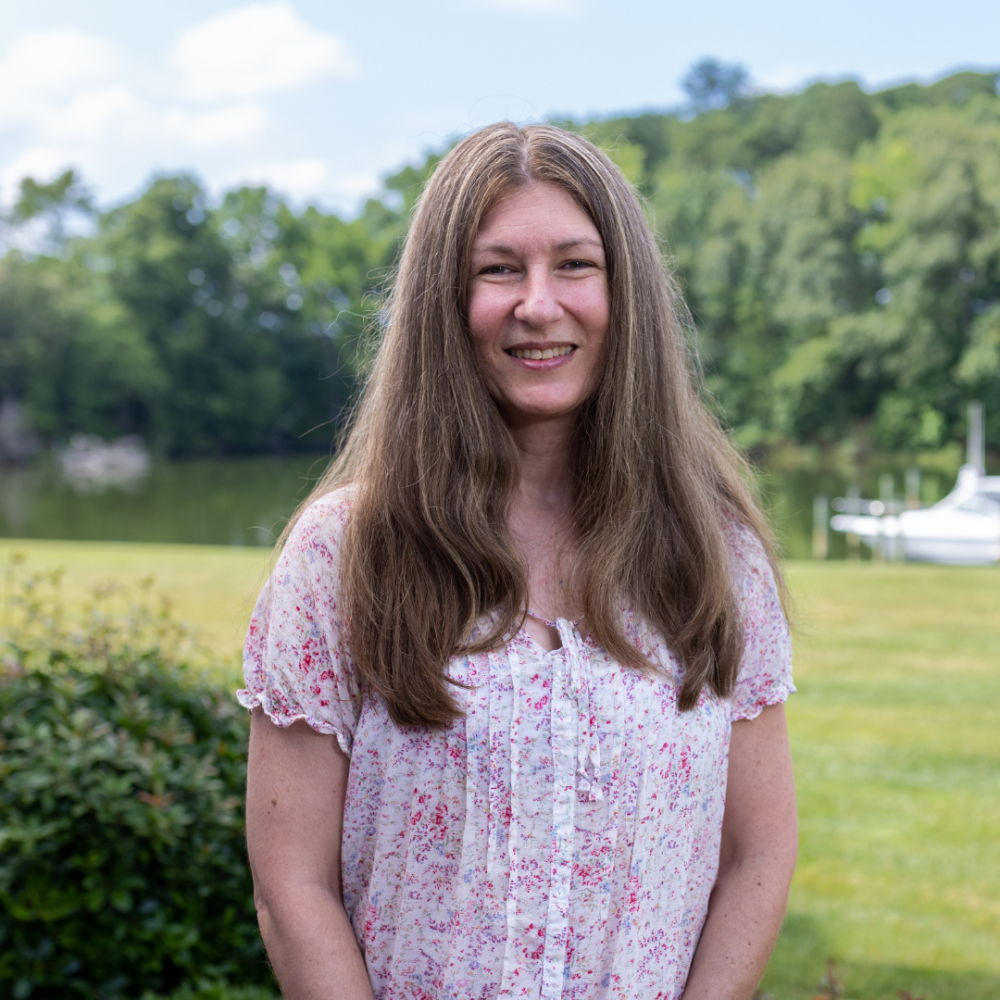 Karen shared her own story to help others and in doing so, found her calling.
"To hear from someone who has really been there, who can make that trusting connection – that's priceless," she said. "Nothing had ever made me feel inspired the way that did."
Karen said graduate school had never been on her radar. Still, as her life's purpose became clearer, she took a giant leap of faith by applying to the rehabilitative counseling program Blair completed years before.
Now 49 and heading into her second year of the program, the Blair Craig Memorial Scholarship only solidifies for Karen that her life has meaning. She said she's grateful Mary cared enough about her son and the work he was doing to want to help others do the same.   
Even the news of the scholarship was serendipitous.
Karen happened to be speaking to a room full of individuals who were new to recovery programs when she got an email alert. She almost couldn't believe what she saw and before launching into her planned remarks, shared with the room that she was a scholarship recipient.
"A little hope shot in there," she said, laughing, as she remembered how the room erupted into cheers. 
"I'm always thinking about how God's working in all of our lives, and this is one of the ways he's been working in mine," Karen said. "I'm grateful but it also makes me feel a responsibility to do right by Mary and her son."
"She's so proud of him and he was doing such wonderful things," Karen said. "I'm going to try to carry that torch."
Blair's work wasn't finished, Mary said. But she's hopeful his story — and Karen's — inspires others to give financially and raise awareness of mental health.
Mary has given the gift. Karen, and others like her, simply must see it through.
"Education is just really important in my family," Mary said. "It's the most important thing you can give to your children."
She knows Blair would agree.
"Counselors are just so necessary," she said, particularly those who've gone through addiction and come out better on the other side. "We need people like Blair in this world who were willing to give up so much."
Mary added: "I just want him to be remembered."
---
If you're interested in supporting the Department of Rehabilitative Counseling, please contact T. Greg Prince, Ed.D., senior director of development at the VCU College of Health Professions, by emailing tgprince@vcu.edu or calling 804-828-7247.
Make a Difference
Support rehabilitative counseling students to make a positive impact.