Good Bones: VCU Health's Strength in Orthopaedics
By Paul Brockwell Jr.
Make no bones about it: Orthopaedics is one of the most important specialties for an aging population in America. In fact, around a third of the U.S. population will be affected at some point by musculoskeletal diseases as they grow older.
Thankfully, the MCV Campus has a rich history and depth of experience in orthopaedics. In 1938, the first iteration of the Department of Orthopaedic Surgery was created under the Division of Surgery at the Medical College of Virginia. Nearly 60 years later, John A. Cardea, M.D., became the first chair of the stand-alone department. Upon Dr. Cardea's retirement, Robert Adelaar, M.D., served as department chair from 2001 to 2015. Stephen Kates, M.D., became Orthopaedic's third chair in 2015 and has helped to grow the department to cover all subspecialties in eight different facilities in Richmond and through practice sites in Williamsburg, Fredericksburg, Tappahannock and South Hill.
This trio of gifts is a testimony to the exceptional work of the Department of Orthopaedic Surgery and its faculty.

David P. Chelmow, M.D., interim dean of the VCU School of Medicine
Today, VCU's Department of Orthopaedic Surgery serves as the third-largest provider of care in Virginia and continues to expand coverage throughout the region. Recognized among the nation's high-performing hospitals for orthopaedic care by U.S. News & World Report, the department's orthopaedic residency also regularly ranks highly. It's no wonder that the department's strength has also inspired transformative generosity as the department advances promising research and continues its national leadership in the specialty.
HONORING A MENTOR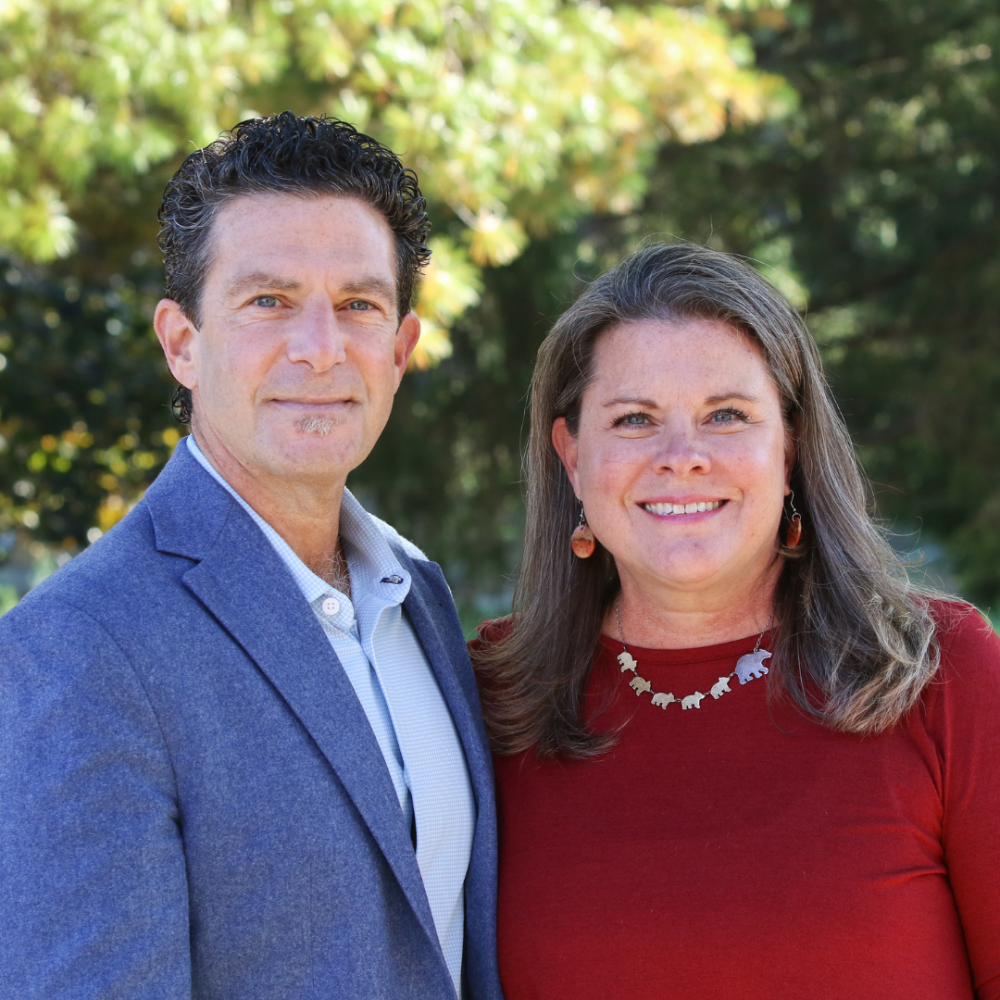 When Stacey Berner, M.D., came to Richmond for his residency in orthopaedic surgery, he could not have imagined how deeply his training on the MCV Campus would impact his life. To begin with, he met the love of his life, Betsy, when working the night shift as a vascular surgery intern. She was a nurse in the intensive care unit who had sworn she would never marry a doctor.
"We got married when I was a senior resident," Dr. Berner said, laughing. The young couple's time in Richmond was shaped by the mentorship of Bob Adelaar, M.D., and his wife, Carol. Dr. Berner went on to a successful career practicing and then managing ambulatory surgical centers in the mid-Atlantic.
"Dr. Adelaar was a driving force in shaping my career decisions, but also in the way that I approached my work life and my patients," Dr. Berner said. "He is truly an admired mentor of mine.
"After I shifted to the business side of the profession, I reconnected with him for an assignment in business school and was extraordinarily impressed with how thoughtful he was about leadership and the importance of building and supporting a team around you. He was very self-effacing in his approach to growing the program, but it has clearly advanced tremendously under his leadership."
Dr. Adelaar joined the faculty in the Department of Orthopaedic Surgery at the VCU School of Medicine in 1976, and during his tenure as chair the national reputation of the department grew, as did clinical and lab research.
Betsy, too, felt that influence.
"I worked in the surgical trauma unit and collaborated with Dr. Adelaar," Betsy said. "He and Carol are a wonderful couple, and they served as role models to us for what a happy and healthy relationship can be with intensive medical careers."
The Berners decided to share their gratitude for Dr. Adelaar by honoring him with the Robert S. Adelaar University Professorship to ensure the department continues to attract and retain the next generation of top faculty talent. The professorship was awarded to Gregory F. Domson, M.D., earlier this year.
"Stacey and I have been together for many years, and often talk about and dream what we'd like to do if we had the resources," Betsy said. "And it was an easy decision to say yes to this opportunity. This is the institution we have the fondest memories for, and we're extraordinarily lucky to be able to support it."
MCGLOTHLIN ENDOWED CHAIR HONORS FACULTY EXCELLENCE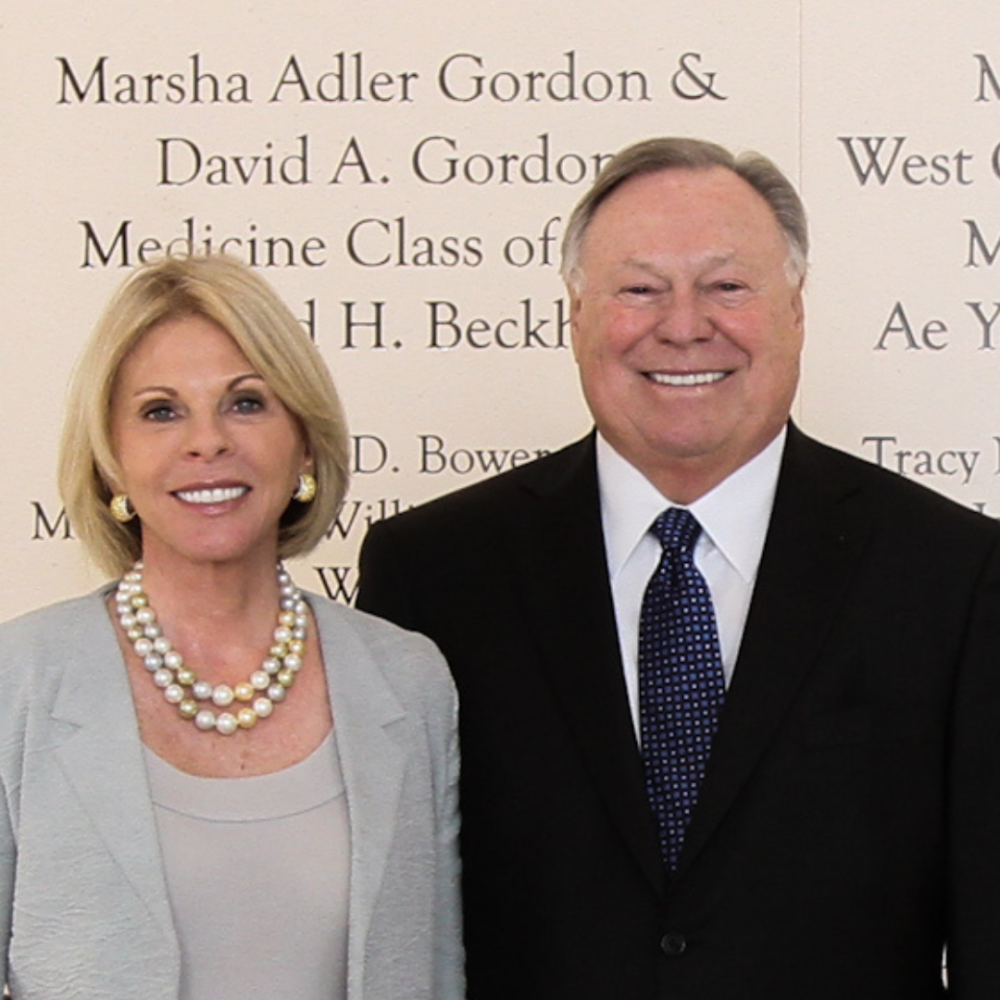 The department's history of strong leadership also inspired a recent gift to endow a chair in orthopaedic surgery that will help retain top faculty and advance research efforts.
Due to their admiration of Dr. Stephen Kates, James W. and Frances G. McGlothlin made a $2 million commitment to create the McGlothlin Endowed Chair in Orthopaedics at the medical school. Among the school's stalwart supporters, the McGlothlins have endowed student scholarships and given a leadership gift to support building the medical school's state-of-the-art learning facility, the McGlothlin Medical Education Center.
"I'm truly honored by the transformative generosity this fund will help our department produce at VCU," Dr. Kates said. "The department's strength in research has positioned us as national leaders, and this support will help us build from that foundation to continue advancing and improving how we practice orthopaedic medicine."
The endowed chair in orthopaedic surgery was established to support an outstanding faculty member by protecting time for research, which in turn advances patient care and provides top-tier training for students, residents and fellows. Dr. Kates, the current chair, was recently named to this endowed position.
ENDOWED RESEARCH FUND KEEPS DEPARTMENT FUTURE-FOCUSED
Research remains a key component of VCU Health's leadership in orthopaedics. Under the tenure of Dr. Kates, the department's research activity has increased significantly with a well-equipped biomechanics lab and well-funded laboratories to study musculoskeletal infections as well as nerve injury and repair. On the infection prevention front, Dr. Kates and his team were honored in 2015 with the Richard A. Brand Award for Outstanding Orthopaedic Research.
Progress has also been significant for nerve injury treatment. The FDA recently approved the use of innovative technology developed at VCU through a partnership with BioCircuit Technologies. Nerve Tape is a microhook and biomaterials-based device that quickly aligns, entubulates and secures severed nerve ends accurately and without the need for microsutures or specialized microsurgical training. With the recent FDA approval, it could be available for clinical use next year thanks to efforts of its inventor Jonathan Isaacs, M.D., professor and chair in the Division of Hand Surgery.
To help advance these cutting-edge research priorities, an anonymous donor recently gave $1 million to establish an endowed research fund in Dr. Kates' honor. The Stephen L. Kates, M.D., Orthopaedic Research Fund honors his outstanding leadership. The new fund was also eligible for matching dollars from VCU's Glasgow Endowment, which doubled the impact of the gift to $2 million to support the robust research efforts among residents and faculty within the Department of Orthopaedic Surgery at the School of Medicine.
"This trio of gifts is a testimony to the exceptional work of the Department of Orthopaedic Surgery and its faculty," said David P. Chelmow, M.D., interim dean of the VCU School of Medicine who holds the Leo J. Dunn Chair in OB-GYN. "Together, the donors are helping to ensure a strong future for a department that's known for skilled and compassionate patient care, for providing an exceptional training ground for surgeons, and for their commitment to research that advances our understanding and treatments. We're very grateful to the donors for their tremendous vision and generosity.
---
If you would like to support orthopaedics at VCU Health, please contact Nathan Bick, senior director of development in the Office of Medical Philanthropy and Alumni Relations, at 804-827-0387 or nathan.bick@vcuhealth.org.
Make a Difference
Support the future of research and education at the VCU School of Medicine