Donna L. Clevinger, Ph.D., has established a scholarship and planned a gift to support faculty at the VCU School of Pharmacy in honor of her father, Lawrence Earle Clevinger.
Growing up in Southwest Virginia, Donna L. Clevinger, Ph.D., thought the world of her dad, Lawrence Earle Clevinger. He was a pharmacist and, in her eyes, the pillar of the community.
Earle Clevinger's journey to the profession was as winding as the mountain roads he explored with his young daughter during his days off. His service as a U.S. Army medic during World War II would pause his studies on the MCV Campus, but he returned from Europe in 1946 to finish his degree in 1947. He also met his future wife, Lorene "Allie" Wright, during this second stint on campus. After graduation, his career would eventually lead the family to Pulaski, Va., where he thrived serving the rural, tightknit community at Tyler Drug. Over his lifetime, he served as a registered pharmacist for 50 consecutive years.
"He was accessible to the community," Donna Clevinger said. "He was the guy who would get up at 3 a.m., answer the phone at home and understand there was a sick child who needed help. He would get dressed, drive to the store, unlock it and tell anxious parents not to worry about paying — that he would handle it."
Earle Clevinger's time on the MCV Campus shaped his calling and approach to service. He always spoke fondly of the mentors he had and paid it forward by serving as a preceptor for future Pharmacy students from his alma mater.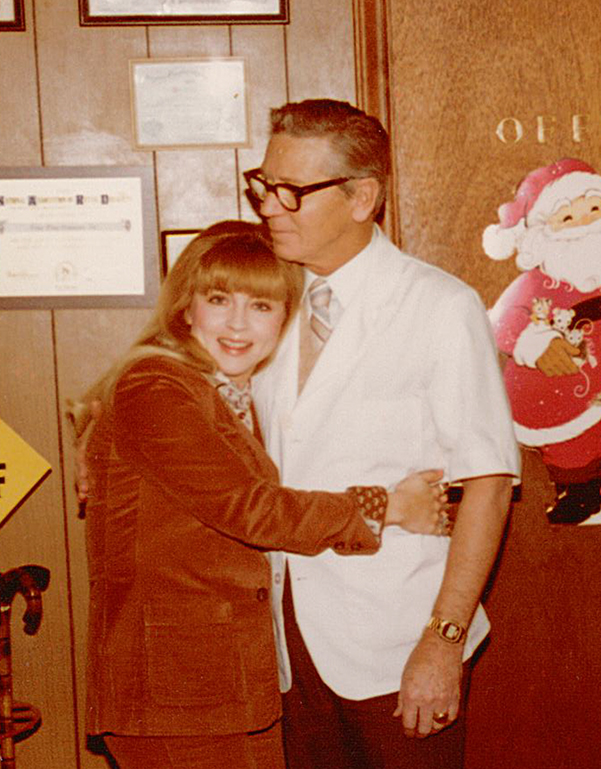 "Because of his love of the school, I always wanted to do something in my father's name," Donna Clevinger said. "I thought, 'Why not have a scholarship for students from Southwest Virginia where my dad worked all those years?'"
Her gift of the Lawrence Earle Clevinger Scholarship has provided the school with critical support as it seeks to recruit students and remove financial barriers.
"We want to attract the best and brightest, but we also want to attract students who will go back to their communities to provide care," said K.C. Ogbonna, Pharm.D., the school's associate dean for admission and student services. "Patients want to identify with folks who look like them or have had similar experiences, and scholarships like this one make a lasting impact."
As a university professor and former administrator, Donna Clevinger appreciates the need to support faculty, so she has also included a gift in her estate plans to establish the Lawrence Earle Clevinger Professorship at the School of Pharmacy to honor her father.
"Earle Clevinger's legacy is an inspiration to all of us, by his service to our country, his community, and his profession," said Joe DiPiro, Pharm.D., dean of the VCU School of Pharmacy. "We are so pleased to honor his legacy through the Lawrence Earle Clevinger Scholarship that his daughter Donna has made possible."
If you would like to support the School of Pharmacy through a current and/or estate gift, please contact Louie Correa, senior director of development, by calling 804-828-3016 or emailing lacorrea@vcu.edu.