Honoring a Beloved Neurosurgeon With a lot of Heart
"If the training is hard, the war is easy" is a favorite saying of Harold F. Young, M.D., professor in the Department of Neurosurgery and holder of the James W. and Francis G. McGlothlin Chair. These words carry a deep meaning for Dr. Young.
After completing his residency in 1969, he served with the 312th Evacuation Hospital in Chu Lai, Vietnam. Of the many young soldiers' lives he saved there — one was Donald Mason. The film Vietnam War Miracle recounts the story of how Donald was hit by shrapnel from a grenade during a night raid and sustained a traumatic brain injury. His fellow soldiers managed to get him to the emergency field hospital where he was cared for by Dr. Young, who saved his life. Despite losing 30% of his brain, Donald went on to lead a life of impact and service, which included fostering at-risk infants and volunteering with the Red Cross.  
A gifted and renowned neurosurgeon, what patients and colleagues comment on most is Dr. Young's wonderful way of relating with people.  
Dr. Young served as chair of VCU School of Medicine's Department of Neurosurgery from 1985 to 2015, and trained current chair Alex B. Valadka, M.D., F.A.C.S. "I was in the second class of residents that Dr. Young picked after he became chair. When I matched at MCV, Dr. Young called me and said, 'I promise, it's going to be the best six years of your life,'" Dr. Valadka told us.
During his residency, Dr. Valadka witnessed Dr. Young's complete devotion to his patients. "He never had to explicitly say anything; it was so obvious in everything he did. He kept his office door open and you could always hear him on the phone talking to patients and saying, 'Hey, how ya doing?'"
While the residents were in the weeds, focusing on all the details of a neurological exam, Dr. Young would walk in and just start chatting with the patient. "He had a way of connecting with all people, whether he was talking to a CEO or someone who was disadvantaged. He was also an impressive clinician. It was like the book Blink; he could make a diagnosis in a matter of seconds," Dr. Valadka said.
Dr. Young and his team worked incredibly hard. "We would start evening rounds at 7 or 8 p.m. or even later, and they would go for a few hours. Dr. Young was usually with us and also came in every Saturday and Sunday. He really cared about us as people. When my wife Patty was working evening shifts as a nurse in cardiac surgery, he would have the entire group of us on rounds go trooping over there to say hi to her."
Dr. Valadka also learned from Dr. Young's wife Terri that his dedication continued at home. Countless nights he would come in the door with a stack of pink message slips and drop some clothes along a path toward the telephone so he could return his patients' calls and set their minds at ease.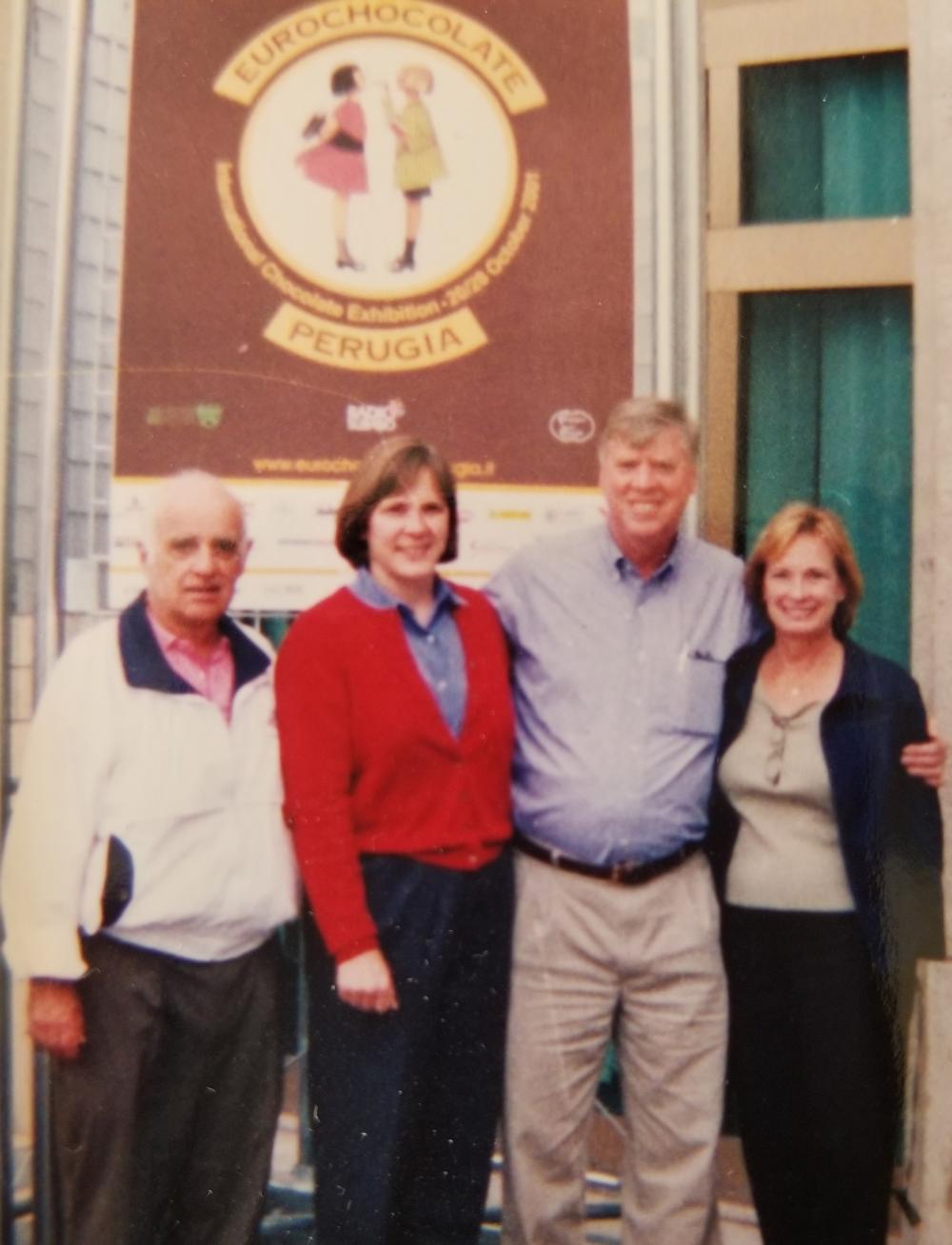 Charles Crone, MCV Foundation board member, is a patient and friend of Dr. Young. "My first back surgery was in the early '90s and I had a second surgery a few years later. We became friends through that first surgery. Harry is just an amazing person. He goes above and beyond the call of duty and I wish we could clone his bedside manner. You want the brilliant doctor, but you also want the bedside manner that makes the journey more bearable."
"My theory with surgeons is that a chance to cut is a chance to cure. Harry would say surgery is your last option, let's try some other things first. He never rushed patients into surgery, which I would say is very rare for a surgeon. It exemplifies the type of person he is — very caring and always looking out for the interests of the patient," Charles told us.
Charles and fellow MCV Foundation board member Harry Thalhimer have worked to honor Dr. Young's legacy as a clinician and professor by raising funds in support of The M. Theresa and Harold F. Young Endowed Chair in Neurosurgery. This chair will allow the VCU School of Medicine to attract a world class faculty member who will pursue neurosurgical clinical care, research and education in the tradition of Dr. Young. 
"Harry Young is one of the top historical figures in healthcare on the MCV Campus," said Harry Thalhimer. "He's seen every member of my family for treatment. It's easy to raise money for someone and something you believe in. He's a great human being and he's done so much to help people. Everybody has stories about Harry Young calling at midnight to check up on them. He's a healing guy and everyone we've approached wants to be a part of this."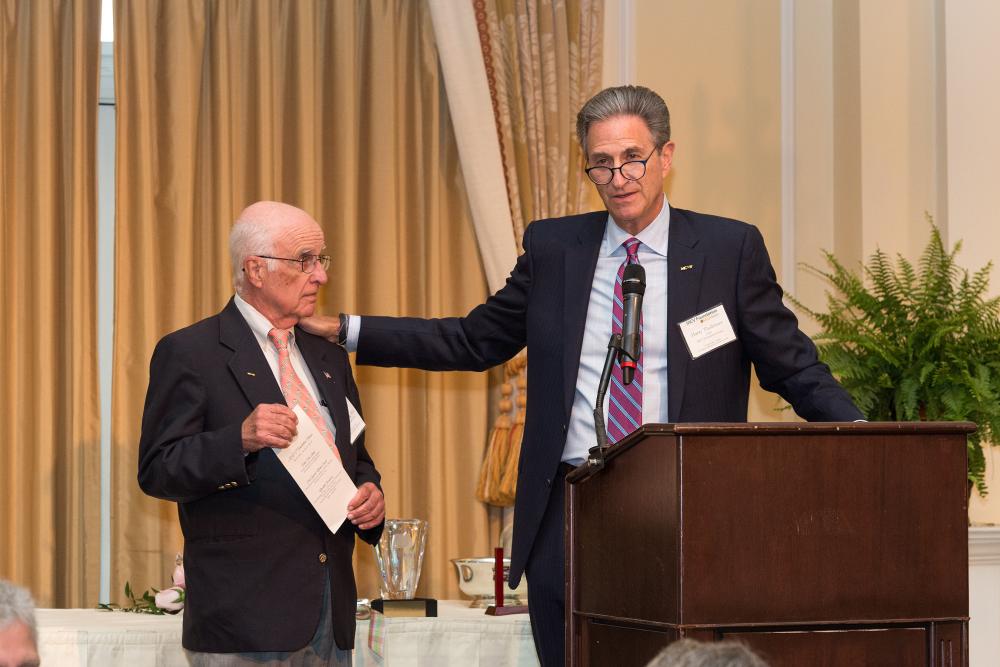 It's also fitting that Dr. Young's wife Terri is honored through the endowed chair. "There's not enough that can be said about Terri," Charles said. "Harry was at the hospital and she held the family together and kept everything going. Harry needed her to do her job with the family for him to be successful, and she did an outstanding job with their four children."
During his exceptional medical career, Dr. Young has provided life-enhancing care to thousands of patients, trained dozens of residents and influenced neurosurgical practice across the country. He was honored at a ceremony in 2016 celebrating his 30 years as chair of the Department of Neurosurgery. "Despite a big thunderstorm, we still had a huge crowd of alumni and faculty. Person after person got up and spoke about Dr. Young. It reminded me of the scene at the end of It's a Wonderful Life — he had no idea of the incredible impact he was having on people," Dr. Valadka told us.
Dr. Young's legacy continues, and he still sees patients after stepping down as department chair. And as good fortune would have it, his protégé Dr. Valadka is in the office right next to him. "He still keeps his door open and you can hear him on the phone, talking to patients and saying 'Hey, how ya doing?'"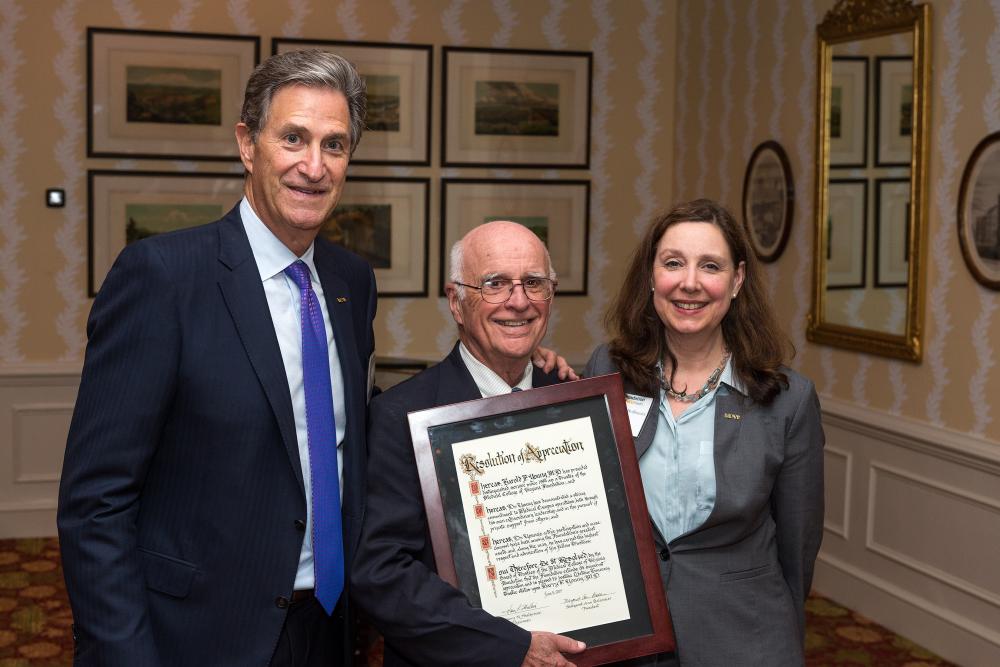 If you would like to honor the legacy of Dr. Harry Young and contribute to The M. Theresa and Harold F. Young Endowed Chair in Neurosurgery, please contact Brian Thomas, MCV Foundation vice president and chief development officer, at (804) 828-0067 or brian.thomas@vcuhealth.org, or Joy Sanders Malkin, assistant dean of development and alumni affairs in the School of Medicine, at (804) 827-4939 or joy.sanders@vcuhealth.org.