How a Scholarship Made This Mom's Dream to Become a Nurse Possible
At 45, Stephanie Cattie never thought she'd be back in college, but a family illness propelled her to consider a career in nursing, and a scholarship provides the means to make that possible.
Shortly after her father had a stroke, Stephanie began noticing a correlation between her father's communication difficulties and those of her 17-year-old son Collin, who has Down syndrome. She started thinking about how sensory responses affect behavior and wondered if a better understanding of these responses could help meet patients' needs on a more holistic level.
"I already had an undergraduate degree in biology and a master's in education," Stephanie said. "It was a hard decision to go back to college, but I found something I am passionate about."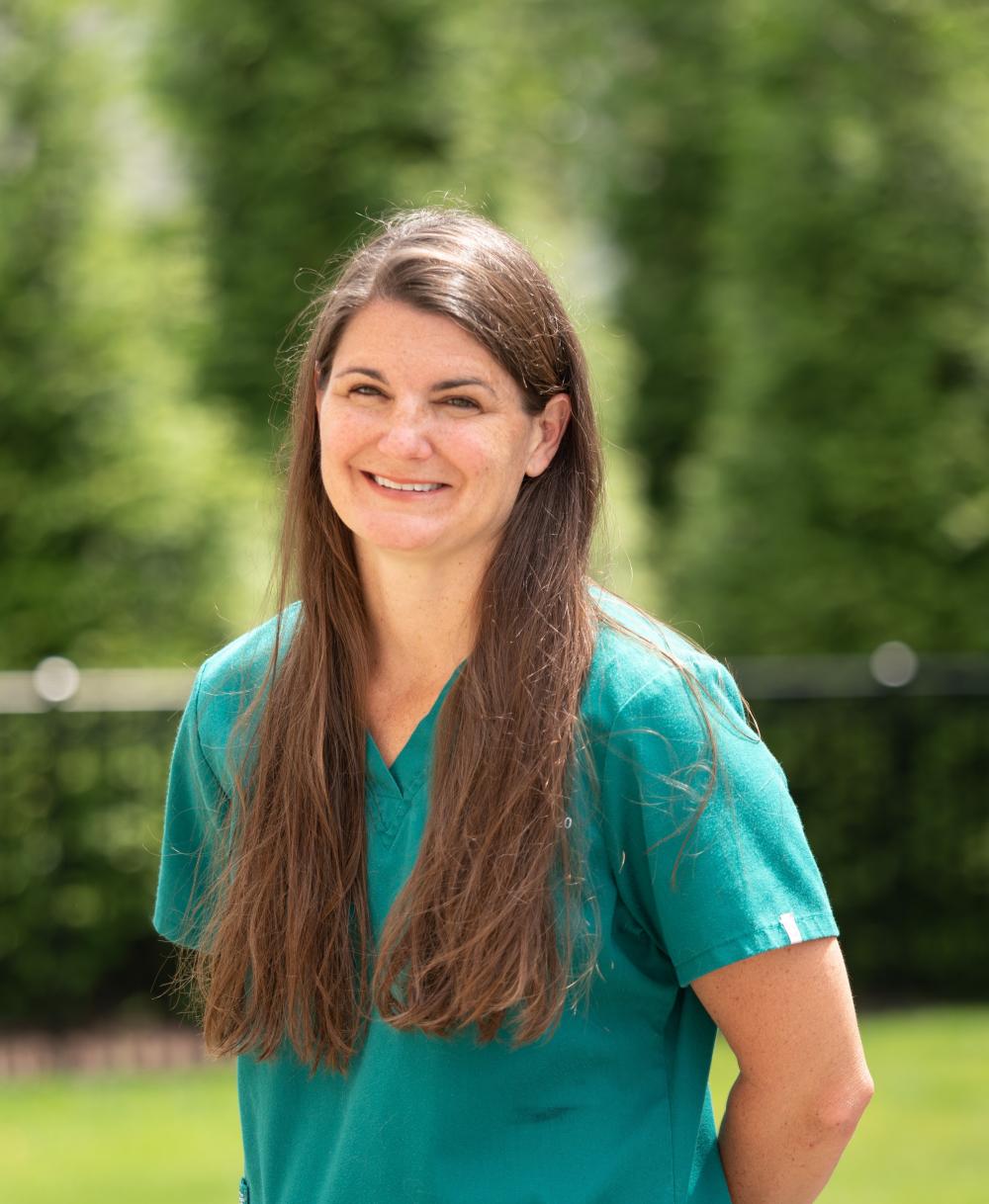 Stephanie's career as a biology teacher made her naturally inquisitive about the world around her. She was inspired to pursue a career that would equip her for success at work and in understanding and caring for her loved ones.
Stephanie applied to Virginia Commonwealth University to earn a bachelor's degree in nursing, but that was a tough decision.
"I didn't want to spend money on myself," Stephanie said. "I have three children to put through college. How are we going to pay for that, let alone pay for me?"
Student scholarships are a critical part of ensuring that a quality education remains within reach for individuals like Stephanie. Last year, 80 percent of philanthropic giving to the VCU School of Nursing supported student scholarships.
For students like Stephanie, scholarships can be a gamechanger. The support she received made it easier for her to say yes to following her dream and allowed her the opportunity to thrive while pursuing a new career. And for other students, it expands opportunities to travel and gain important skills through experiential learning clinics here in the United States and abroad.
"For someone to invest in me, that's really important because that helps me focus even further," Stephanie said. "It makes me feel that it's more important that what I do is significant."
Stephanie received one of the School of Nursing's Lettie Pate Whitehead Scholarships, which reduced her need to work and allowed her to be more involved in her studies and other activities, such as the school's Leadership Fellows Program. She believes experiences like this have given her a stronger vision of how she can effect change in healthcare after she graduates this spring.
"I have been interested in nursing because I feel like this is a link to help us observe different patients like my son and meet their needs," she said.
The Lettie Pate Whitehead Foundation was established in 1946 by Conkey Pate Whitehead as a memorial to his mother Lettie. The foundation provides scholarships to more than 150 VCU School of Nursing students each year. More than $6.7 million in scholarships has been awarded to nursing students at VCU since the relationship began in the 1950s.
"The foundation's reach, influence and the impact of what they've done to support the education of nurses is absolutely incredible," said Margaret Ann Bollmeier, president of the MCV Foundation. "Here at VCU on the MCV Campus, it's the largest scholarship that is given every year."
Beyond the financial assistance the scholarship provided, Stephanie also is heartened that she may be inspiring others as she pursues this goal.
"I like my daughter seeing her mom have this opportunity," she says. "The things that you dream to do, you can do."
If you are interested in supporting scholarships for the next generation of healthcare professionals, visit our giving page to learn how you can contribute to existing scholarships or create new ones to support education on the MCV Campus.