Improving Mental Health Through Research
It has been more than 45 years since Joel Silverman, M.D., first came to the MCV Campus as a clinician and professor of psychiatry. And still, nearly a half-century later, the former chair of the VCU School of Medicine Department of Psychiatry treats patients and teaches classes every semester.
This dedication to the department, along with his leadership, compassion and commitment to helping people who battle mental illness, are reasons patients, colleagues, students and community members are giving to a fund that honors his decades of service at VCU Health.
The Joel J. Silverman, M.D., Faculty Research Award will support junior faculty as they pursue research to find more effective treatments and cures for mental illness in people of all ages.
The fund will build upon the contributions that Dr. Silverman has made over the years to his students, the community and the field of psychiatry.
"Dr. Silverman lectured to me when I was a medical student here in the 1980s," said Robert Findling, M.D., the current chair of the Department of Psychiatry. "His impact on the department is far-reaching. With a tenure as long as his, his impact is woven into the fabric of the department."
Dr. Silverman became chair in 1984, and since then has taken great pride in building, leading and mentoring a dynamic and productive team of faculty members whose research accomplishments have elevated VCU's reputation and rankings both nationally and internationally.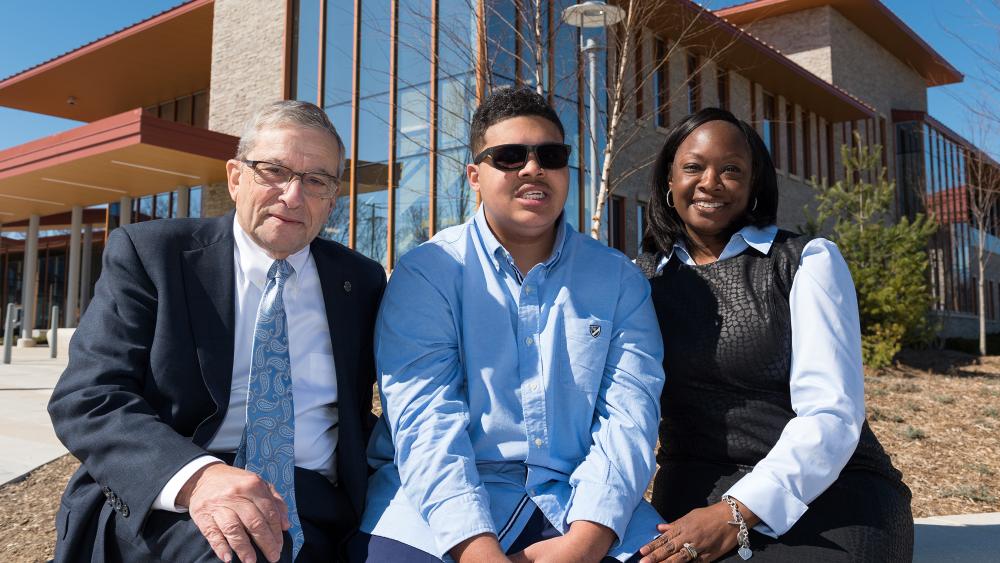 In addition, Dr. Silverman's fundraising acumen and determination have profoundly influenced VCU Health's ability to provide the best patient experiences for Virginia's children, clearly seen through his efforts to raise funds to construct the award-winning Virginia Treatment Center for Children.
"In his remarkable tenure, Dr. Silverman's extraordinary brilliance, vision and good humor have enabled him to create and elevate VCU psychiatry to superior levels," said Judi Forehand Starkey, an MCV Foundation trustee who has committed to helping raise funding for the award. "The VTCC, a national model of excellence, is a lasting legacy for Dr. Silverman and a gift to the Commonwealth and its families."
Thanks to the generosity of the Margaret Branch and Arthur Graham Glasgow Trust, donors who elect to support the Silverman Award with a minimum gift of $25,000 may be eligible for a 1:1 match, doubling the impact of those gifts.
"This fund will enable clinically meaningful research that can generate information to be used in delivering improved care for patients not only in Richmond," Dr. Findling said, "but all over the world."
The named endowment will offer awardees vital flexibility to pursue research. If you would like to help make an impact against mental illness, contact Niles Eggleston, VCU Health's assistant vice president for development, at 804-828-2112 or niles.eggleston@vcuhealth.org.