Toward a Healthier Virginia for All
This article is part of an ongoing series of stories highlighting VCU Health programs and initiatives aimed at addressing issues of access and equity in health care.

By Paul Brockwell Jr. and Katherine Layton
World-class care. Cutting-edge research. Unrelenting community engagement. Those are a few of the qualities people associate with VCU Massey Cancer Center. Founded in 1974, Massey has built a reputation of excellence thanks in large part to philanthropy and community engagement. Together with the community, it has played a critical role in advancing cancer treatment and research by practicing what it calls a bench-to-community model.
Thanks to two gifts from the business community, Massey will further its progress to place community needs at the heart of its research and care mission as it hits the road across the state.
ON THE MOVE
Massey has teamed up with Dominion Energy and Bank of America to deploy two mobile health units that will further Massey's community-to-bench model and provide vital cancer education and outreach to the public within underserved communities in both urban and rural areas in Central and Southside Virginia.
My intent around the design of the Massey on the Move Van is centered around the hopeful outlook on a life without cancer. The van art is focused on a community that feels empowered by the progression of science and the breakthroughs in cancer education and prevention.

Hamilton Glass, Community Artist
The Massey on the Move vans were funded in part through a $300,000 grant from The Dominion Energy Charitable Foundation and its Social Justice Grants Initiative. Created in June 2020, the initiative supports nonprofit organizations addressing the fundamental causes of systemic inequity, including health disparities.
"We are honored to partner with Dominion Energy as a beneficiary of the Social Justice Grants Initiative to better care for our community members in the diverse areas we serve," said Robert A. Winn, M.D., director and Lipman Chair in Oncology at Massey Cancer Center, who also serves as senior associate dean for cancer innovation at the VCU School of Medicine.
"The COVID-19 pandemic widened health disparity gaps among our communities over these past few years," said Hunter A. Applewhite, president of the Dominion Energy Charitable Foundation. "The VCU Massey Cancer Center mobile health vans will provide essential education and outreach to several communities most impacted by the social determinants of health. Our hope is for this contribution to make a lasting impact in the fight for health equity."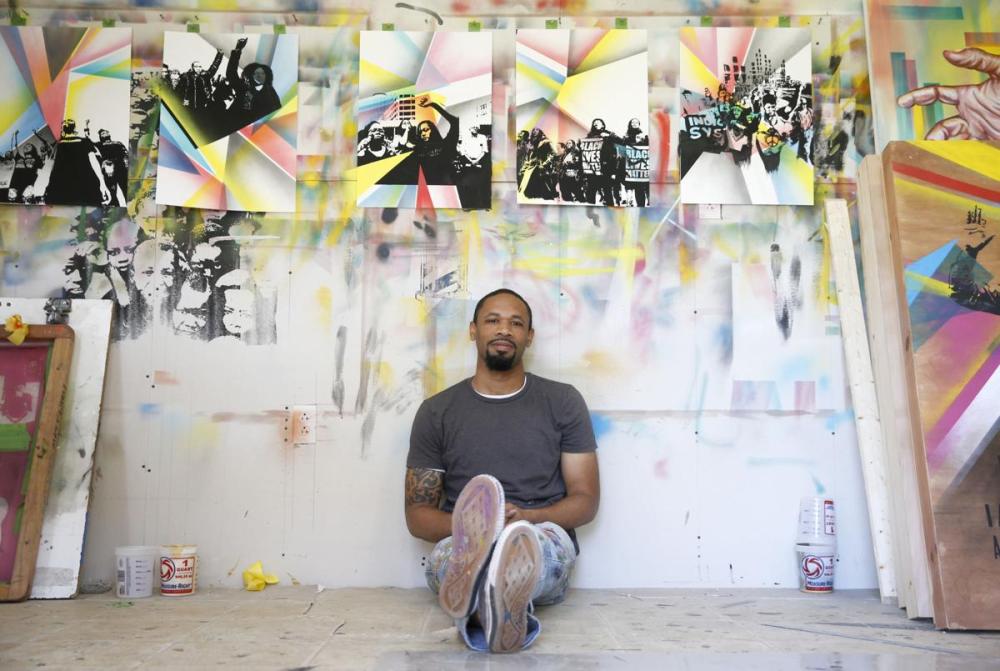 The vans will feature artwork commissioned from local artists Hamilton Glass and Sir James Thornhill, which reflect community empowerment and hope for a future without the burdens of cancer. Movement within the art represents progress toward that future of equitable prevention, screening and care for all.
"While cancer affects all populations, certain groups face a greater risk of developing or dying from cancer due to social, environmental and economic disadvantages," said Vanessa Sheppard, Ph.D., interim founding dean of the VCU School for Population Health and Massey's associate director for community outreach engagement and health disparities research.
"Fifty-seven percent of Virginia's Black population resides in Massey's catchment, or service, area, and 37% of Massey's patients are underrepresented minorities. Despite progress, the cancer mortality rate today among Black Virginians is still 14% higher than whites."
Massey's Office of Community Outreach and Engagement works to reduce cancer health disparities and improve outcomes by promoting the importance of healthy living and regular screenings to help prevent and diagnose cancer early.
"Part of our work is to focus on cancer hot spots — localities with higher-than-average cancer incidence and mortality rates — within our catchment area; the vans will help us better reach and serve those communities," said Dr. Sheppard, who launched the initiative.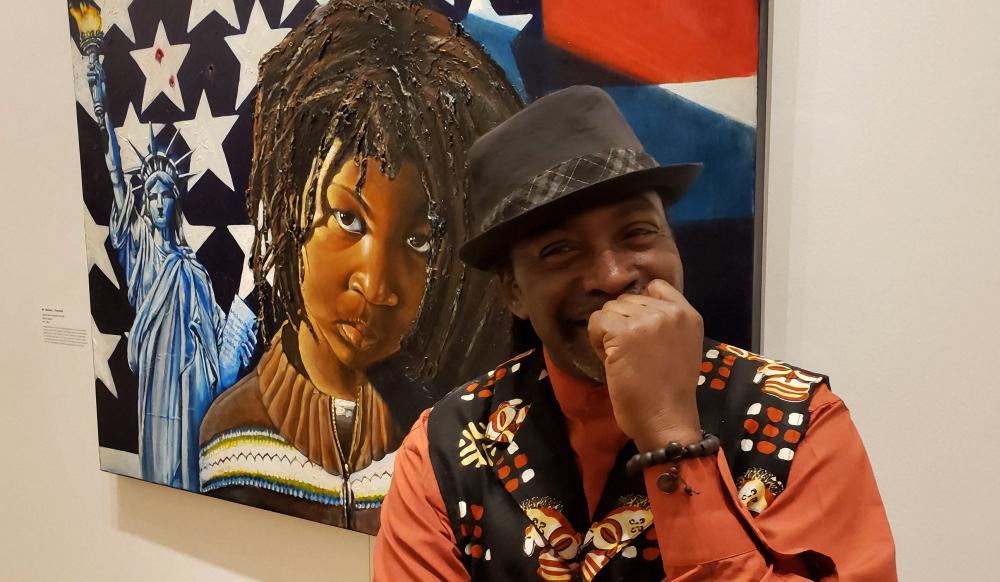 Educational materials distributed from the vans are funded through a $150,000 grant from the Bank of America Foundation as part of a $1.25 billion national commitment to advance racial equality and opportunity. The materials will focus on cancer prevention and screenings as well as healthy living and wellness.
"Bank of America is dedicated to supporting organizations that are committed to helping Virginia's underserved communities," said Victor Branch, Bank of America Richmond President. "We're honored to partner with VCU Massey Cancer Center as they prepare to roll out the mobile cancer health vans that will reduce health disparities in the communities we serve."
Additional support for ongoing operations of the vans was provided by grants from The Jenkins Foundation and the Shelton Short Trust.
I am inspired by the idea of motion — and of moving toward a future without cancer. Just as Massey Cancer Center is moving us all closer to a future without cancer, my figures are moving on the van.

Sir James Thornhill, Community Artist
The vehicles enhance efforts at Massey's four community resource centers across Central Virginia and rural Southside Virginia that provide access to educational information on cancer prevention, early detection, treatment options, clinical trials and survivorship.
CONTINUING THE MOMENTUM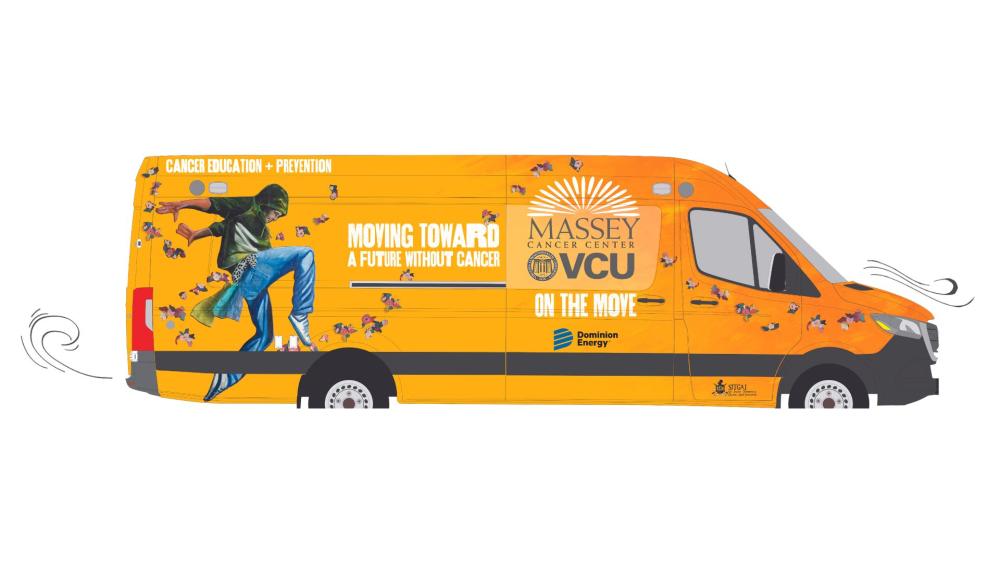 Building and enhancing the success of a world-class cancer center like Massey would not be possible without private support. Gifts to Massey support the cancer center in a plethora of ways, whether funding early-stage research into new treatments, providing grants for community-based education and outreach initiatives, or helping to recruit and keep the best researchers and clinicians here in Richmond.
Massey is among only 71 cancer centers across the country designated by the National Cancer Institute and continues working to take its research and care for the community to the next level, which would include achieving the NCI's highest level of recognition as a Comprehensive Cancer Center.
"Massey is in the top 4% of cancer centers nationwide, but why stop there? My highest priority is to make Massey a national leader in the fight against cancer by achieving Comprehensive Cancer Center designation this year," Dr. Winn said. "We've submitted our most compelling and competitive application yet, and I expect in the coming months we'll have exciting news to celebrate."
---
If you would like to make a gift in support of VCU Massey Cancer Center, please contact Jasmine Davis, Massey's interim senior director of development, at 804-484-4903 or jjdavis3@vcu.edu.
Make a Difference
Support the future of patient care, research and education at VCU Massey Cancer Center.