MCV Campus Faculty and Alumni Dominate Top Dentists List
This news is sure to bring a smile to your face! We all know that the MCV Campus provides a world-class education for future healthcare professionals, but it's nice to receive some external validation for the hard work our faculty and staff put in each year.
Richmond magazine released its annual list of Top Dentists, and the MCV Campus can celebrate a robust presence on the list. In fact, alumni and faculty from the School of Dentistry once again have an overwhelming presence on the Top Dentists list compiled by Richmond magazine. More than 85 percent of the individual professionals honored are connected to the MCV Campus either as alumni, faculty or former residents.
Each year in July the publication honors top dentists in the Richmond region across 19 categories of practice. The magazine's staff identifies the honorees by asking local dentists whom they would recommend as a doctor across a range of dental specialties.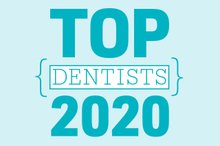 Such peer recognition is a meaningful honor for all on the list. This year, alumni, faculty and house staff of VCU Health were recognized in every category. A few were also honored multiple times.
"We're thrilled to see so many alumni and faculty represented in Richmond magazine's list of Top Dentists," said Dave Sarrett, D.M.D., dean of the VCU School of Dentistry. "This honor is a testament to the quality of education and mentoring of dentistry professionals that we place a special pride in on the MCV Campus."
As the only dental school in the Commonwealth of Virginia, our School of Dentistry was founded in 1893 and has a long history of educating practitioners capable of meeting the oral health care needs of the communities they serve. The school offers students the opportunity to earn a variety of professional degrees and certifications, including the Doctor of Dental Surgery degree. The school also awards Bachelor of Science degrees to graduates of the dental hygiene program. Students in the advanced education program receive a specialty certificate and, in some cases, a Master of Science in Dentistry degree.
These honors are also a welcome piece of good news for a profession that has been uniquely affected by the COVID-19 pandemic.
Back in March, dental clinics shuttered in Virginia and dental care was limited to extreme, emergent cases. The nature of dental care remains high-risk for transmission of the virus, but our School of Dentistry has been a leading voice on how to safely resume routine and preventive care.
"We have instituted advanced safety protocols that include fitting all providers for N95 masks," Dean Sarrett said. "We're also using state-of-the art ultraviolet light technology to disinfect our clinics and have issued advanced PPE recommendations to keep providers and patients safe."
Earlier in July, the dental school welcomed back D.D.S. and dental hygiene students to continue their clinical education. In May, faculty and residents had resumed practice under new safety standards. Patient visits are around two-thirds of the volume the VCU Dentistry clinics saw pre-COVID.
"Safety is our primary priority," Dean Sarrett said. "While the number of patients we're seeing is reduced because of social distancing and safety protocols, those who have returned to our clinics are pleased with their experience."
The School of Dentistry has established a COVID-19 Emergency Student Relief Fund to help dental and dental hygiene students with severe financial need. Contributions benefit students directly. If you would like to learn more about how to support aspiring dental professionals, contact Gloria Callihan, associate dean for development, at 804-828-8101 or by emailing gfgreinercal@vcu.edu.