MCV Foundation Honored at Virginia Holocaust Museum
MCV Foundation, VCU Health, VCU School of Medicine and the VCU Office of Research and Innovation were recently honored at a reception as co-sponsors for the Deadly Medicine: Creating the Master Race exhibit at the Virginia Holocaust Museum in Richmond.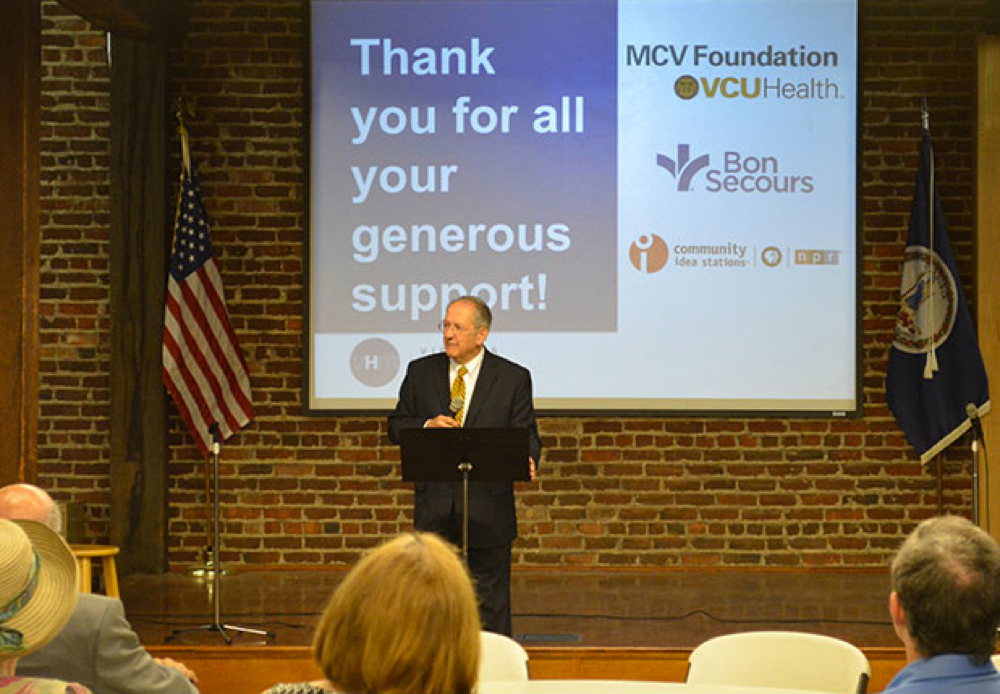 This exhibit runs through October and is part of a traveling installation produced by the United States Holocaust Memorial Museum. The display presents powerful imagery through photographs, film and historical documents that traces the history of the early 20th-century international eugenics movement to the Nazi regime's "science of race."
Deadly Medicine illustrates how a group of physicians and scientists were involved in developing the racial health policies of the Nazi regime. Their programs ranged from the mass sterilization of "inferior" individuals to the attempted extermination of the European Jewish population in the pursuit of perfect health for the German nation. The installation also portrays the unethical medical experimentation on those unable to provide consent, including institutionalized and imprisoned individuals.
Francis L. Macrina, Ph.D., VCU vice president for research and innovation, spoke at the reception and thanked everyone for attending and supporting this important exhibition. Timothy Hensley, VHM's director of collections, spoke about the importance of legal developments keeping pace with scientific inquiry to ensure ethical experimentation, particularly in today's age of genetic research.
MCV Foundation is proud to support the education, research and clinical care mission of our MCV Campus partners.