The MCV Foundation Thanks a Compassionate Partner
January, the MCV Campus bids farewell to a leader who guided VCU Health with discerning vision, a tenacious work ethic and an unmatched compassion for people.
Marsha Rappley, M.D., retired from her position as CEO of VCU Health System and senior vice president for health sciences at VCU this January.
In more than four years on campus, Dr. Rappley was an invaluable MCV Foundation partner who provided support, accepted support and helped maximize philanthropy's impact on patients, researchers and students across campus.
"It's hard to overstate how much we have valued Marsha's sincere and keen interest in fundraising and working with donors, especially in hearing their stories and getting to know them," said Margaret Ann Bollmeier, MCV Foundation president. "What a great partner she has been, beginning the moment she was proactive in asking how she could help the foundation reach its goals to support VCU Health."
Dr. Rappley's ability to genuinely connect with people was important in her connections with donors, alumni and friends of the campus, and that ability was equally important in her connections with the hardworking people who make VCU Health the great place that it is.
"At a Lettie Pate Whitehead nursing scholarship awards event a few years ago, I was struck by the way Marsha thoughtfully connected with the nursing students in attendance," said Harry Thalhimer, past chair of the MCV Foundation Board of Trustees. "Having been a nurse herself before becoming a doctor, Marsha consistently shared her deep and genuine passion for caring for others across VCU and beyond."
In her letter to the VCU Health community announcing her retirement, Dr. Rappley continued to encourage the people who make the MCV Campus what it is.
"We know the curative power of something as complicated as a heart transplant and as simple as a bedside visit by a friendly dog," she wrote. "I am enormously proud of your work as a team and as individuals. It is an honor to have been part of all of your efforts."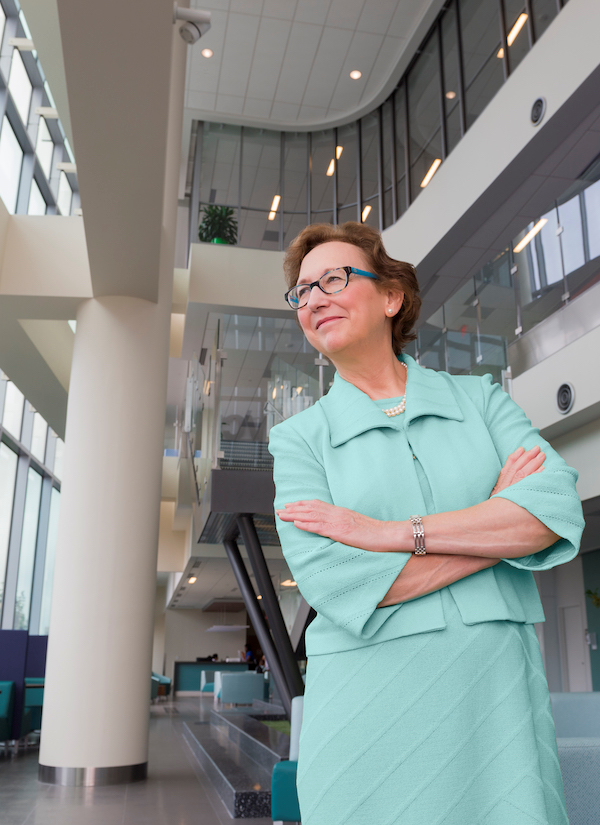 Dr. Rappley said she leaves the health system in good hands with a capable leadership team that includes Peter F. Buckley, M.D., dean of the VCU School of Medicine, who assumed the role of interim vice president for VCU Health Sciences and CEO of VCU Health System, and Ralph R. "Ron" Clark, M.D., chief medical officer of VCU Health System, who was named interim CEO of VCU Hospitals and Clinics.
The MCV Foundation hopes that the person who permanently fills Dr. Rappley's position is one who cares as much as she did about creating genuine relationships with donors and alumni, helping the community play a part in the healthcare of its own people through philanthropy, and advancing the individual, community and global impact of VCU Health.
If you would like to honor Dr. Rappley's years of service, or if you share her passion for improving healthcare and education for your community and family, visit our giving page to explore the options available to help you make an impact.