MCV Foundation Welcomes New Trustees (Part 1 of 2)
Editor's Note: The foundation is excited to welcome eight newly elected trustees in addition to new representatives from the MCV Alumni Association and VCU Board of Visitors. In this article, we begin a two-part series with four profiles to highlight their expertise and talent. Next week, we'll share a post featuring the remaining new trustees.
***
When it comes to volunteer service, the foundation has been overwhelmingly fortunate to have a talented board of trustees who volunteer their time and talent to advise and serve its mission. Their efforts amplify the work of the foundation in the community and help share the mission of VCU Health with a broader audience of potential supporters.
At the board's annual June meeting, the trustees elected eight new trustees. Their collective expertise will help the foundation continue to achieve its goals in challenging times.
"We are excited and honored to have this impressive group of leaders join the foundation's board," said Margaret Ann Bollmeier, MCV Foundation president. "We know these are uncertain times for everyone so their willingness to serve and support VCU Health's important mission to advance patient care, research and education means that much more. I look forward to working with each of them in the coming weeks, months and years."
Our trustees remain instrumental to the foundation's success, from their steadfast support of the MCV Campus to their hard work to secure philanthropic gifts and commitments in support of VCU Health's mission to provide excellent patient care to all, advance lifesaving research and educate tomorrow's healthcare professionals.
"I am constantly amazed by our trustees level of engagement, and I look forward to working with our new members over the coming year," said Wyatt Beazley IV, board chair. "Simply put, the foundation could not achieve all that it is able to do without this talented group of volunteers eager to serve in advancing the mission."
We are excited to share about our recently elected trustees. Here are the stories of four of our new trustees, and we'll write more about the remaining ones in next week's post.
ALEX CECIL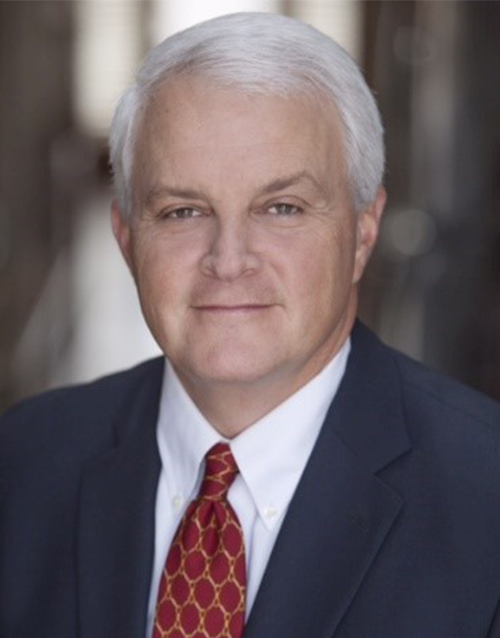 Alex Cecil is managing director and chief compliance officer for BB&T Securities. He is an active member of the Securities Industry Financial Markets Association, General Counsel/CCO Leadership Group. He is a member of the board of managers for BB&T Securities. Alex graduated from the T.C. Williams School of Law at the University of Richmond and the University of Virginia.
His first experience to the MCV Campus was his delivery as a newborn at MCV, and he said his inspiration to say "yes" to serve came from the opportunity to learn more about how VCU Health impacts the local, national and global scientific communities. He is energized by the foundation's mission to support VCU Health in its efforts to further medical treatment for its patients, train future doctors and pursue research and treatments for a myriad of health issues. "Given the current global health crisis, these missions are more important than ever," he said.
For him, the connection is also a personal one. He counts as close friends both Ellen Gerszten, an alumna and longtime VCU Health care coordinator, and her husband, beloved pathology professor Enrique Gerszten, M.D. He and his family have experience, too, with the quality education provided on the MCV Campus. His late father-in-law, Arnold Strother, is an MCV alumnus, and a new generation of the family has continued the tradition.
"My daughter is currently a third-year medical student at VCU School of Medicine," Alex said. "For the first two years, my wife and I have been lucky to invite a group of Alexa's fellow students to our house for dinner — one thing is clear, the group we have come to know are not only gifted academically but are passionate about becoming doctors. It is really gratifying to see that firsthand."
MOSES FOSTER JR.
Moses Foster Jr. is the founder, president, and CEO of the advertising and marketing firm West Cary Group. Prior to forming WCG, Moses spent nine years at Capital One, where he held several marketing positions including creative director, internet communications director, director of brand management and senior director of creative development.
"When I started West Cary Group in 2007 and we moved into our office downtown, I was amazed at the force that MCV was (and is) downtown," Moses said. "Having a research institution in the middle of Richmond is a treasure of a resource.  Their willingness to see patients regardless of economic situation is crucial.  And they play an extremely important role as an employer as well. My vivid first memories are around the magnitude of their presence here in our region."
A native of Farmville, Virginia, Moses earned his B.A. from Virginia Tech. He serves on the Executive Advisory Council for the University of Richmond Robins School of Business and the board of directors for Venture Richmond and the Greater Richmond Chamber of Commerce. In 2011, Moses received the Virginia Minority Supplier Development Council's Entrepreneur of the Year Award. In 2015, he was selected the Mike Hughes Ad Person of the Year.
Moses is excited about being able to help positively impact the lives of people through his service on the board. "If I can play a part in helping our disadvantaged gain access to higher levels of care, then of course I couldn't turn that opportunity down," he said.
STEPHEN GODDARD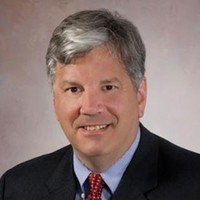 Stephen Goddard is the founder of The London Company and heads the firm's investment and management teams. He has more than 30 years of investment experience, beginning his career as an analyst for Scott & Stringfellow.
He counts being born at MCV as his earliest engagement with the campus. Since then, he has trusted VCU Health for his own patient care and his wife Cheryl has served on the Massey Advisory Board.
Stephen earned his B.A. in economics from the Virginia Military Institute and his M.B.A. from the University of Richmond. He is a CFA charterholder, member of CFA Society Virginia, and a former board member of the Virginia Asset Management Investment Corporation. Steve is a member of the Executive Advisory Council of the Robins School of Business at the University of Richmond and serves as a trustee of the Virginia Military Institute Foundation and a member of the board of overseers for VMI's Jackson Hope Fund. He also serves as a member of the Community Foundation's investment committee.
"Being able to bring my knowledge and energy to serve the community excited me most about this opportunity," Stephen said. "As a business owner, it is fulfilling to be able to use all I have learned in the investment world and apply it to the foundation in order enrich the lives of the community in a meaningful and lasting way."
 
LIZA JARVIS SCOTT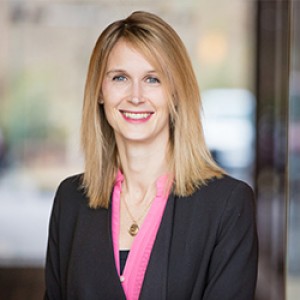 Liza Jarvis Scott is the director of asset management at Dominion Energy where she manages the pension fund and other trust assets. Before Dominion, Liza spent 10 years as a director at Spider Management Company in Richmond, Virginia.
When she was in high school, Liza completed an internship program and saw firsthand the quality of care provided by VCU Health physicians. Later, her family would appreciate the compassionate and world-class care available here in Richmond when her father was diagnosed with throat cancer.
"I sometimes feel that I missed my calling and wish I had become a doctor, so personally I am excited to touch the healthcare industry in this way," Liza said. "Healthcare is a true passion of mine and I was honored to be asked to serve an organization that I have tremendous respect for that does so much good in the community."
Liza received her B.A. in foreign affairs and Spanish from the University of Virginia and her M.B.A. from Columbia University. She is currently on the board of directors for the UVA Foundation and is a member of the investment advisory committee for Virginia529 College Savings Plan. She looks forward to sharing her investment expertise with the board as it stewards foundation resources.
"VCU Health serves a critical mission in the state — providing world class healthcare and conducting cutting edge research so that Virginians have access to the very best treatment in their own back yard," Liza said. "This would not be possible without the financial and other support that the MCV Foundation provides."