Geoff Shudtz became a father three weeks before he received the grim diagnosis of Stage IV pancreatic cancer. He was 34 years old and in the prime of his life.
"It was the day after Christmas," recalled his wife Julie Shudtz. "We went to our first appointment, where they read the scans, and they basically said he had six months to live and for him to go ahead and get his affairs in order. Right then, we knew we were not where we needed to be to get treated."
That afternoon, Geoff got an appointment for a second opinion at VCU Massey Cancer. With his family and his new team at Massey by his side, his next 15 months included chemotherapy, clinical trials and — despite a lot of bad news — always hope.
"I remember leaving our first appointment at Massey and having this new sense of energy," Julie said. "There was hope, and a sense that this new team we had just met was not going to give up on us. And they didn't. They felt more like a family in that way."
Cancer never won in Geoff's mind.
— Julie Shudtz
Before and after his cancer diagnosis, Geoff Shudtz embraced positivity and lived life to the fullest, especially relishing his role as a new father.
Geoff faced these challenges with hope and good humor. He adopted a motto for him and the family to "fight cancer, stay positive." The family made T-shirts and hosted a dunking event to rally friends and family around the cause while spreading positivity. His family remembers how Massey's approach to treatment and their culture of care meant the world to the family and often translated into many little moments that made a big impact. Early in his treatment, Geoff recalled his delight at the simple messages of encouragement like a stuffed monkey given as a reminder to "hang in there."
Sadly, Geoff passed away in 2019, but he left behind a beautiful son, a loving family and a legacy of positivity that continues to inspire many.
"He was an amazing dad, husband, son and family member who did not take a moment for granted," Julie said. "Cancer never won in Geoff's mind. He never let it win in our family or with our friends, and he never let it stop him. He rarely missed a day of work. We went on a ski trip, and he skied down black diamonds in between having the most aggressive chemotherapy on the market."
After Geoff's passing in 2019, Julie, with help from Geoff's friends and family, co-founded the FCSP Foundation ("Fight Cancer Stay Positive") to continue his legacy to raise critical funding for pancreatic cancer research and early detection and to help spread positivity. In 2021, the FCSP dunking event raised $117,000 to support research efforts. Additionally, the group works to encourage patients and provide comfort and emotional support for those undergoing treatment.
"Pancreatic cancer is the least funded major cancer in this country," Julie said. "It also does not have any type of blood test or pre-screen to identify this cancer before it has already spread, and that's why the odds are so tough."
Despite medical advances in other types of cancers, today, pancreatic cancer has just a 10 percent survival rate over five years, and the area is in dire need of more funding.
That problem continued to bother Geoff's family in the wake of his loss as they worked to build awareness, advocate and fundraise in the community.
"We need to move forward and to find new ways to predict, prevent and treat cancers," said Karen Shudtz, his mother. "That is the only way to ensure other people would never have to suffer the excruciating loss and the pain."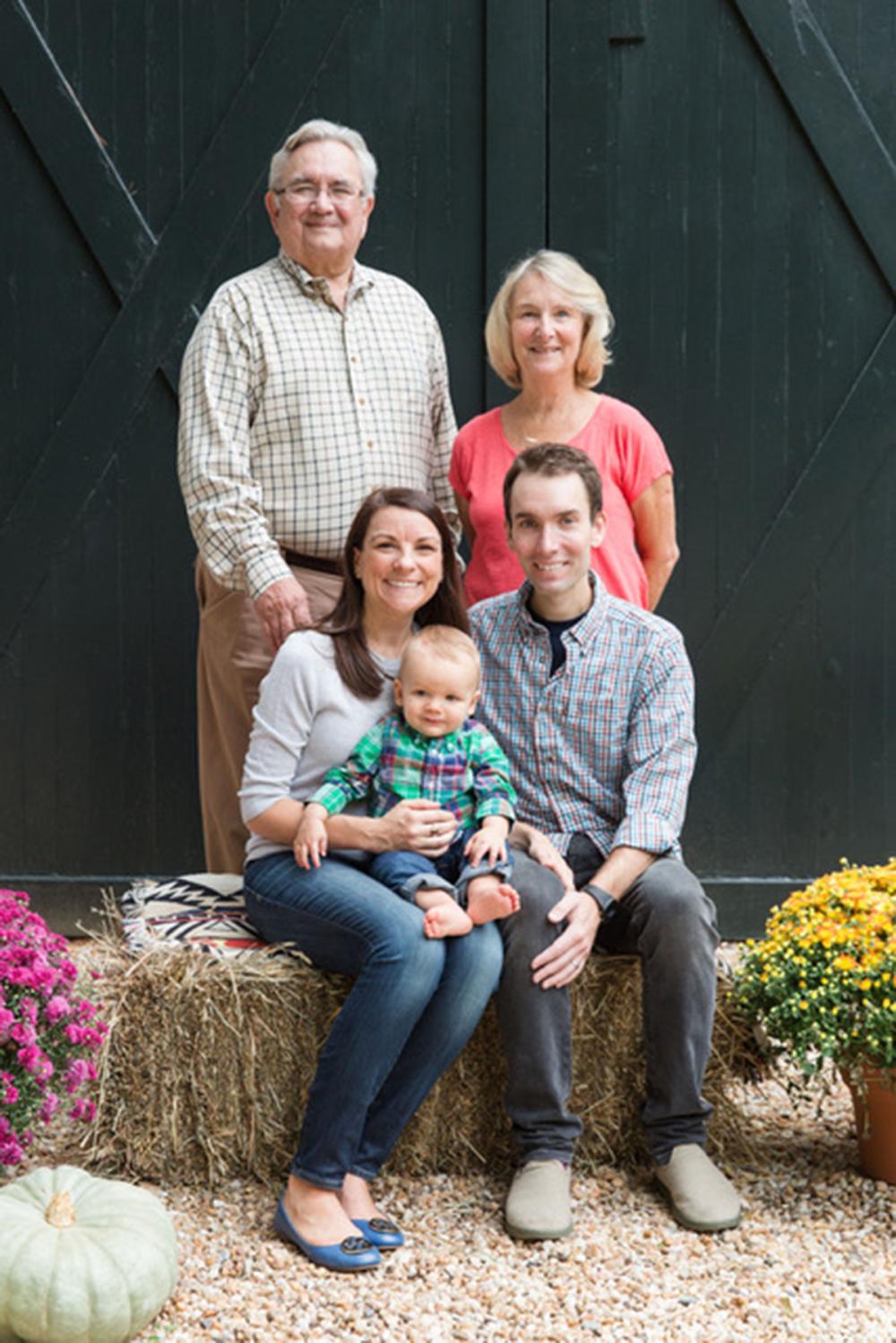 This spring brought new hope to the fight when Geoff's parents Peter and Karen Shudtz made a $1.5 million gift that also engaged VCU's Glasgow Incentive, which matches the gift with money from the Glasgow Trusts. Combined with the matching funds, this gift will create an endowed chair in pancreatic cancer research. The endowed chair will support expanding research efforts and assist the cancer center with opening up more treatment options at Massey.
"We wanted to express our appreciation for everything Massey did to care for Geoff and to also provide hope for others in the future," said Peter. "We hope it attracts highly qualified professionals that can dedicate their talents and time to working on a cure for pancreatic cancer."
Geoff's family knew they wanted to create an enduring tribute to support Massey in his name, and both Karen and Peter were impressed when learning about opportunities to make a big difference and to elevate efforts to fight pancreatic cancer.
"Geoff cared a lot about Massey," Karen said. "Even before he got sick, he started working on the idea to give something with each paycheck to support cancer research. This seemed like the perfect way to have him remembered — to be sure we were continuing Geoff's wishes to support cancer research."
The family said they were inspired by the idea of doing something to help Massey be able to offer the best available treatments for pancreatic cancer and to build off Massey's strength to make it a leading place for pancreatic cancer research and care.
"It is just overwhelming to think that Geoff's story will be shared forever in the name of pancreatic cancer research and advocacy," said his wife Julie, "and his memory will help inspire patients and families with the story of someone who never gave up and stayed positive through all of it."
If you would like to support pancreatic cancer research at VCU Massey Cancer Center, please contact Michelle Adcock, Massey's chief of development operations, at madcock@vcu.edu or 804-828-1187.
One Team, One Fight
Make a gift to support cancer research and treatment at Massey Cancer Center.