New Scholarship Invests in LGBTQIA+ Health Care Needs
Toward a Healthier Virginia for All
This article is part of an ongoing series of stories highlighting VCU Health programs and initiatives aimed at addressing issues of access and equity in health care.

Merle McCann's deep connections to the MCV Campus started at a young age. He and his twin sister, Cheryle, were born at MCV, and he later attended the VCU School of Medicine and graduated in 1981.
Along the way, he came to accept his identity as a gay man.
"I didn't come out until the very end of medical school," Dr. McCann said. "It turned out that several of our classmates were all quietly going through the same process of coming out to one another."
Dr. McCann recalls his medical school experience with fondness. He found the support of friends gratifying and was excited to enter a profession he loved.
"It was a very positive time in my life," Dr. McCann said. "We got really great training."
But the world Dr. McCann graduated into was about to be upended by a generation-defining tragedy. He completed a residency in psychiatry at the George Washington University during the earliest and most challenging days of the AIDS epidemic. From 1981 through 1990, the CDC documented more than 100,000 deaths among individuals with acquired immunodeficiency syndrome.
Representation matters, and when any population is more visible, more good can come from that.

Michael Keiter, M.D., inaugural recipient of the Merle C. McCann, M.D., and Jared Christopher, RN, Scholarship
For several years, the response to the crisis could be described as indifferent, often hostile and sluggish. The country's president did not publicly say the word AIDS until 1985, four years after the earliest signs of the epidemic. The crisis overwhelmingly affected gay men who felt society had ignored or avoided addressing the urgent need for research, care and prevention education.
"We were seeing how the system failed us as gay men," said Jared Christopher, Dr. McCann's husband. "No one was paying attention to the epidemic for so many years. Our hope is that our community will never be in that position again and that we'll have providers who are sensitive and can deal with the issues before they become huge."
Dr. McCann met his husband through a clinical study that Mr. Christopher was helping run at the University of Maryland. Dr. McCann's partner had recently died from AIDS, and he was volunteering to serve as a representative to the study's advisory board on behalf of ACT UP, an activist group started to help address the AIDS crisis. Mr. Christopher and Dr. McCann connected amidst the tragedy, and both continued to work hard to support the gay community through some of its darkest hours.
"When Jared and I look back, our careers were informed by AIDS," Dr. McCann said. "We were in the trenches. Jared was working at one of the first dedicated AIDS units in the country at Hopkins. We really felt like it was war, and we don't want people to see that happen again."
Dr. McCann retired after a 25-year career as an inpatient psychiatrist at Sheppard Pratt Hospital. He and Mr. Christopher decided to make a gift last year to create a first-of-its-kind scholarship at the VCU School of Medicine. For both of them, the scholarship is an important continuation of their activism — an investment in future generations of health care providers who are committed to understanding and addressing the health needs of vulnerable and underrepresented populations.
"Health care in general has been slow to catch up to serving our community," Dr. McCann said. "Patients may not feel comfortable sharing their full identity. It's changing for sure, but I still think our profession has a long way to go."
Dr. McCann and Mr. Christopher have made additional gifts through qualified charitable distributions from their retirement account to grow the Merle C. McCann, M.D., and Jared Christopher, RN, Scholarship Fund in a way that allows the scholarship to be awarded sooner. They also have documented their intent to increase the fund's impact through their estate plans. The scholarship will support students who have a demonstrated commitment to advancing the LGBTQIA+ community at-large or addressing health issues experienced by that community with preference for students with demonstrated financial need.
"Coming out as gay was a really important part of my life journey and professional identity," Dr. McCann said. "I wanted to give back to people who may be in a similar place as I was as a student."
Both Dr. McCann and Mr. Christopher are happy to see that people are much more open now and willing to talk about their private lives. On a recent campus visit, they learned about the School of Medicine's OUTlist, developed in 2021, which welcomes participation from faculty, staff and students can publicly identify as members of the LGBTQIA+ community and allies to encourage their peers and destigmatize conversations about personal identity.
"There are special needs for our population, our community," Dr. McCann said. "If we can help make somebody's journey easier as they seek to become doctors, especially if someone ends up with greater sympathy for the needs of LGBTQIA+ patients, then it will have been more than worth it."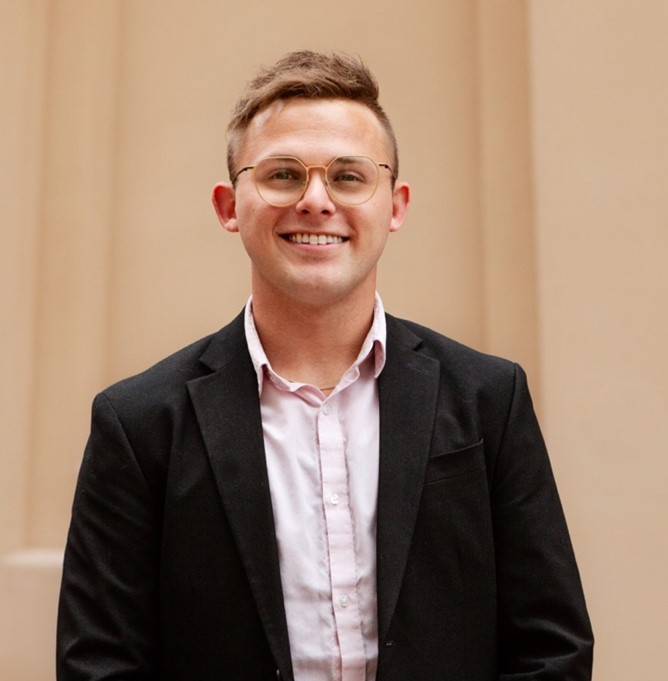 Earlier this spring, Michael Keiter, M.D., a 2023 graduate of the School of Medicine, learned he was the inaugural recipient of the McCann-Christopher Scholarship after submitting an essay that discussed his personal story and responded to prompts about the profession's impact on LGBTQIA+ individuals.
"I was amazed and humbled that I got this scholarship," said Keiter, who identifies as gay. "Representation matters, and when any population is more visible, more good can come from that."
Dr. Keiter is entering his residency in psychiatry this summer at VCU Health and hopes to practice as a hospital-based psychiatrist.
"As a first-generation student, none of my family has gone to college or medical school. It meant a lot to have this support. This scholarship truly did make a difference in my ability to financially move through medical school," Dr. Keiter said. "It's also amazing to see there are alumni similar to me who are able to provide for those in our community pursuing medicine. At the end of the day, I am eager to find ways to pay it forward through the ways I mentor other professionals and care for patients."
Dr. McCann and Mr. Christopher hope the future recipients of this scholarship will help make it easier for the profession to understand the specific needs of the LGBTQIA+ community and to create an environment where folks feel comfortable accessing the care they need.
"This is the first time a scholarship like this has been established," Dr. McCann said. "Our hope is that this won't be the last one, and that other people might follow through and do similar things."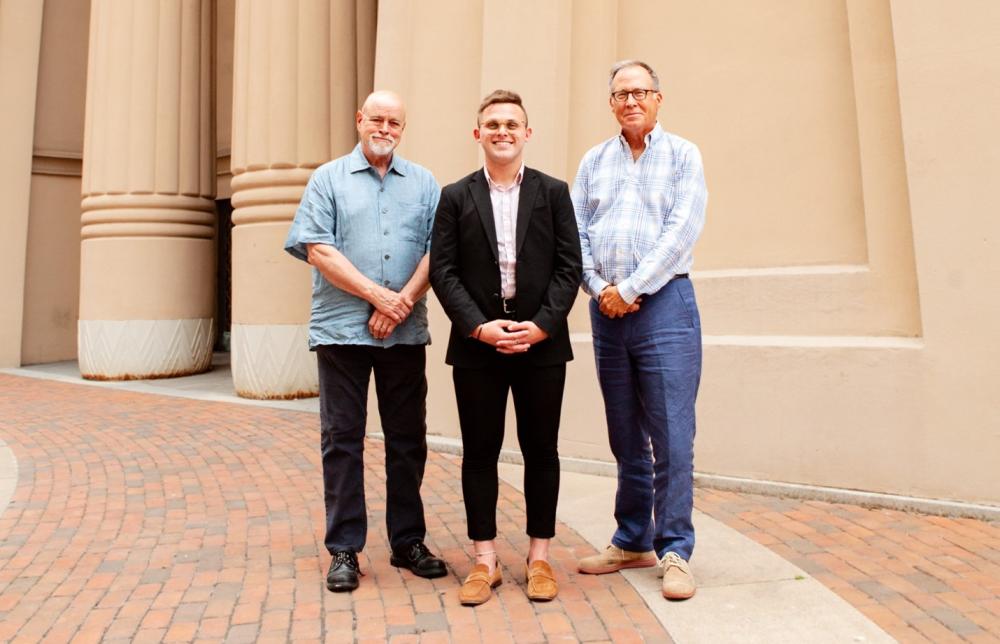 ---
If you would like to support this scholarship at the VCU School of Medicine, please contact Jodi T. Smith, interim senior director of development in the Office of Medical Philanthropy and Alumni Relations, at 804-628-2248 or jodi.smith@vcuhealth.org.