Nursing Alumna Pays It Forward Through Scholarship
Trish Bernal considers herself very fortunate, and her career working at VCU Health on the MCV Campus has been an important part of her success.
"In 1978, I was a newly divorced, single mom with a two-year degree," Trish said. "I chose to work at MCV specifically because they had a wonderful program where I could go back and get my bachelor's degree and they would support me through that," Trish said. "That was very important for me then, and it's still important to me now."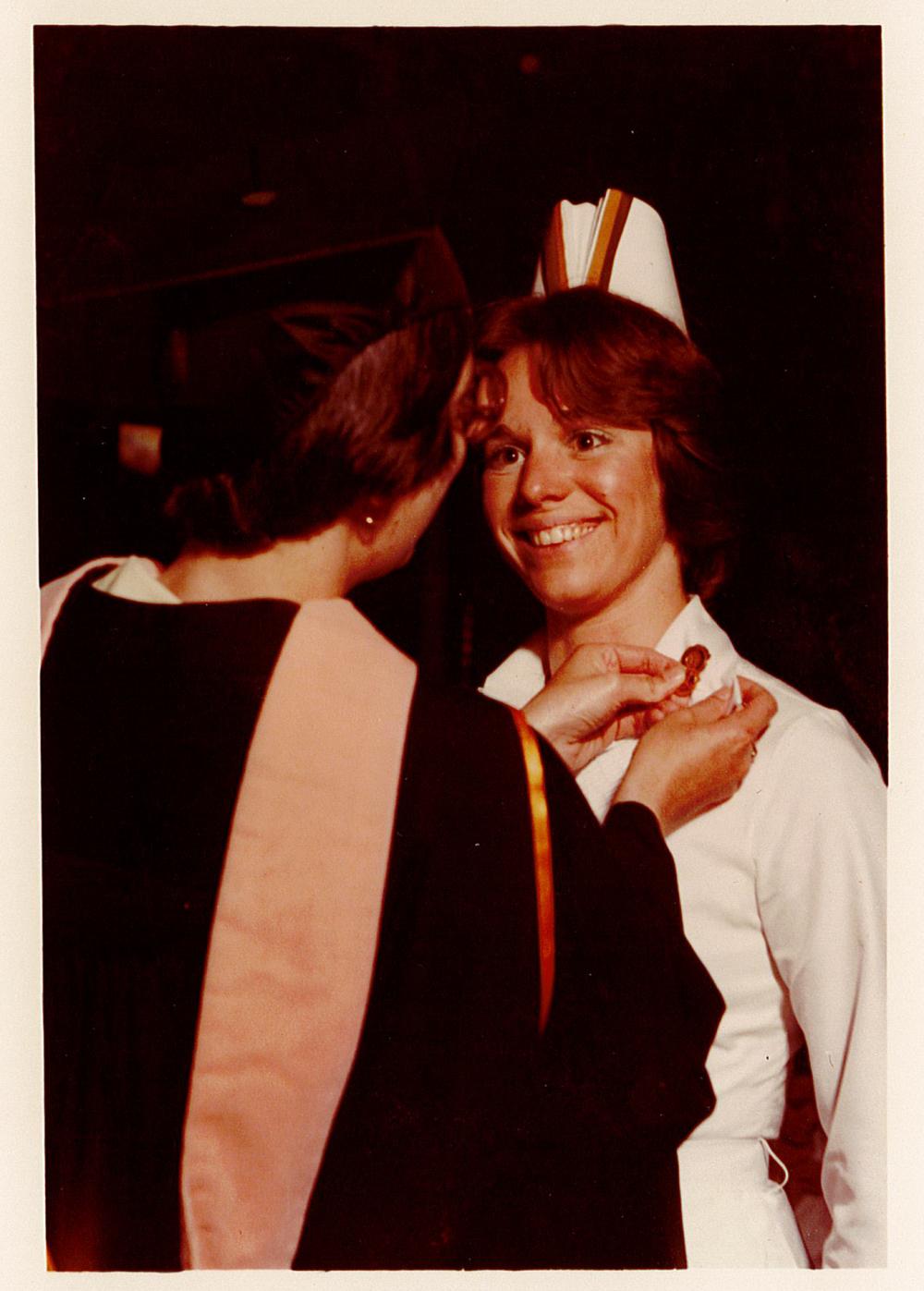 Trish, who is semi-retired, walks to work at VCU Health from her home in Church Hill. She's worked at the health system since 1978, winning awards for her service and continuing to grow and thrive as a professional.
"I went back to school later and got my master's degree, and that's when I started getting more involved with the alumni association," Trish said.
She remains proud of the education she received at VCU and has served on several alumni boards associated with the MCV Campus, including as chair of the nursing division and on the board of the MCV Alumni Association. In 2014, she received the MCVAA's Hodges-Kay Service award in honor of her volunteering.
To pay it forward, Trish also created a student scholarship to enable future generations of nursing professionals to go back to school and advance their careers at VCU Health. She also has listed the MCV Foundation as a beneficiary designation in her estate plans to ensure the scholarship can provide support for generations to come.
"What inspired me to set up the scholarship fund was my journey," Trish said. "Later when I was rewriting my will, I wanted to include the foundation in my estate, and my lawyer suggested that I consider a beneficiary designation."
The process, she said, was incredibly easy. It involved a simple form and a conversation with her financial advisor.
"MCV and VCU have been really good to me over the years," Trish said. "I received a fabulous education, enjoyed a 40-plus year career and am financially stable, and I wanted to make sure that I can give back in this way so that other nurses can have the opportunity to go back to school and continue their careers."
If you would like to learn more about how to support scholarships for nurses advancing their careers on the MCV Campus, contact Pam Lowe, senior director of development at the School of Nursing.