Nursing's 1970 Grads Exceed Reunion Gift Goal
The School of Nursing's Class of 1970 may have had to postpone an in-person celebration of their 50th reunion last year, but that did not deter them from working to meet their goals and organizing a record fundraising effort to support the school that helped launch their careers in health care.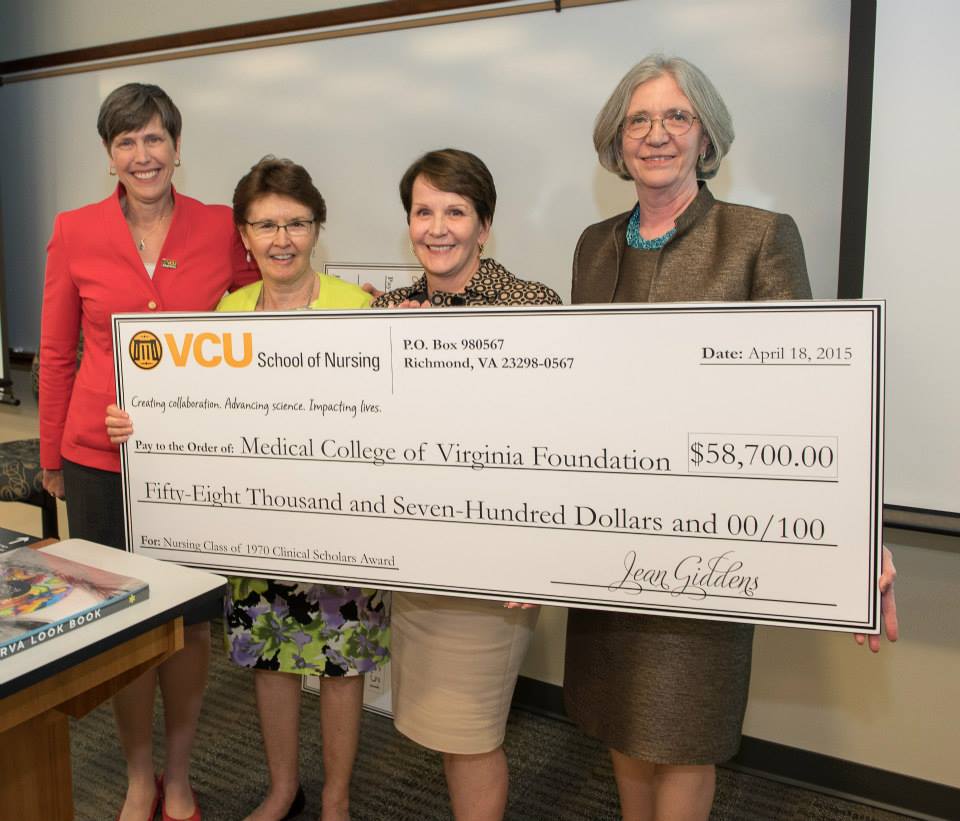 Since 2015, the Class of 1970 set a goal to raise $70,000 to support the School of Nursing's Clinical Scholars Program, a fund established in 2012 to provide support for clinical faculty to conduct scholarly projects focused on clinical practice or teaching as well as funding for recruitment of clinical faculty.
"The Clinical Scholars Program is an essential resource for helping recruit and retain talented clinical faculty," said Jean Giddens, Ph.D., dean of the VCU School of Nursing. "In addition to recruiting exceptional clinical faculty, the program also is able to provide funds for current clinical faculty to engage in projects that lead to enhancement of their clinical practice skills, teaching expertise and professional development."
With two years left before their originally scheduled 50-year reunion, the class surpassed their initial goal by raising nearly $75,000. But they would not stop there. The go-getters of '70 decided to set a stretch goal to raise $100,000 by 2020.
That level of determination may not surprise anyone who knows nursing graduates from the MCV Campus. The group easily surpassed their stretch goal as of March 2021, and it's a testament to the power of collective giving. Forty percent of the class made one or more gifts to this fund, which included several first-time donors, and more than a third of the class gave leadership gifts of $1,000 or more for the first time to the School of Nursing in support of this fund. Additionally, several members of the class have indicated that the Clinical Scholars Program is part of their estate plans.
"The Class of 1970 has demonstrated remarkable leadership and tenacity for raising money on behalf of the Clinical Scholars Program," Dr. Giddens said. "We are so proud of their efforts."
If you would like to join with the Class of 1970 in support of the Clinical Scholars Program, contact Pamela Lowe, senior director of development for the School of Nursing, by emailing plowe@vcu.edu or calling 804-827-0020.