PT Scholarship Perpetuates Culture of Encouragement
Studying to become a physical therapist is hard.
It is so difficult, in fact, that despite realizing as a sophomore in high school that the field was her calling, Shannon Tate had to repeat her first year of MCV's physical therapy program in 1964.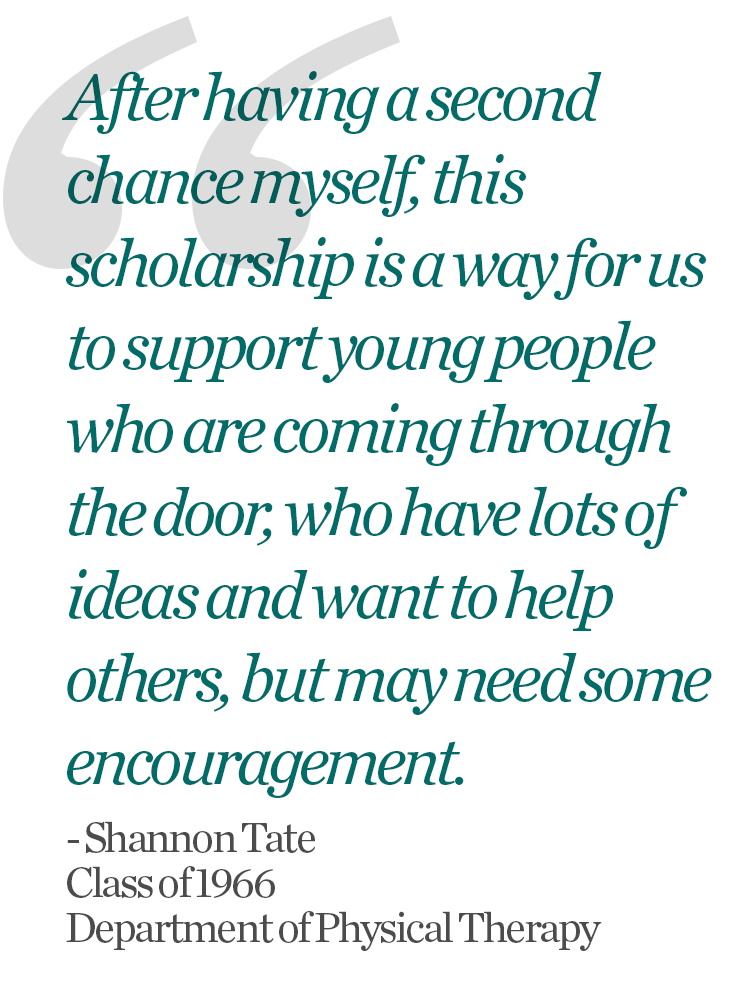 "It was taxing and it was stressful, but it was worth every minute of it in the long run," said Tate, who graduated in 1966 and practiced in skilled nursing facilities for 39 years.
Besides Harold, her future husband who spent most weekends hitch-hiking from N.C. State to MCV, Tate's source of strength in those days was a mentor and friend named Marianne "Mac" McDonald, a professor who helped and encouraged her to keep going even after her early academic challenges.
"Mac was incredibly helpful and supportive of me," Tate said. "She provided a shoulder to lean on and listened to me and encouraged me to keep going. And I'm glad I did, because MCV gave me my professional life and made me a lot better person than I would have been otherwise."
This profound influence is why Shannon decided this year, with encouragement from Harold, to establish a scholarship for physical therapy students at the VCU College of Health Professions in honor of McDonald.
"After having a second chance myself, this scholarship is a way for us to support young people who are coming through the door, who have lots of ideas and want to help others, but may need some encouragement," Tate said.
Giving Through Donor Advised Funds
There are many ways to give on campus to make an impact on students' lives, and it doesn't always mean writing a large check today. The Tates chose a unique way to plan their gift as a way to ensure their impact can be as big as their vision.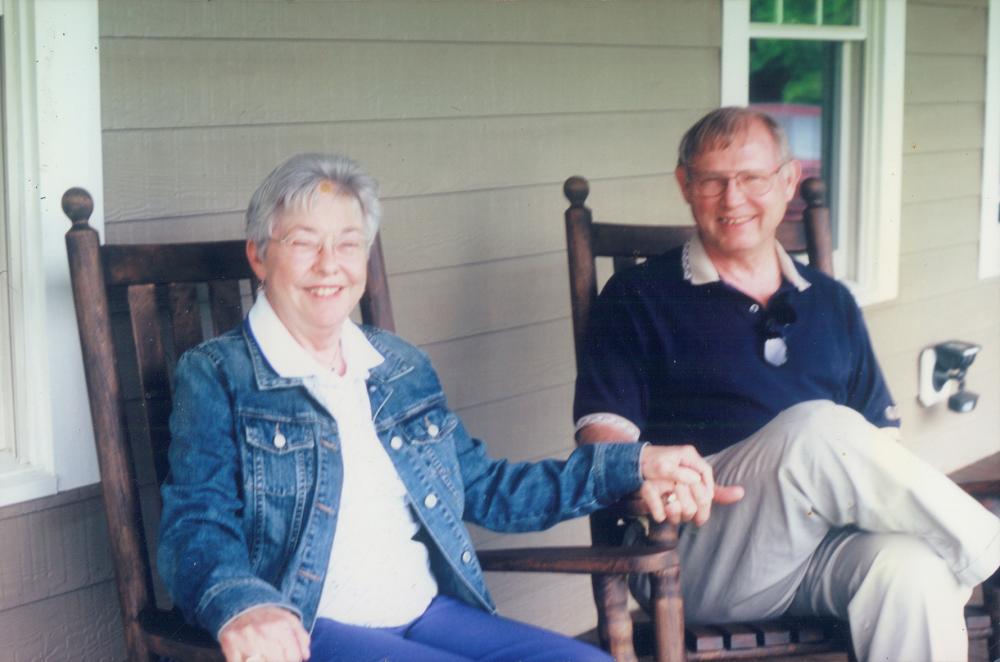 They used their donor advised fund to create a future gift that will provide permanent support for Department of Physical Therapy students who are chasing their dreams.
People who use donor advised funds for their philanthropy know that they are one of the most popular forms of charitable giving.
However, a recent survey revealed that most people who use donor advised funds were not aware that they can be used to create a legacy gift by naming a charity as the ultimate beneficiary.
When Shannon and Harold learned they could leverage their donor advised fund in this way, they decided it was the best option to ensure future young people who aspire to help their communities through physical therapy will have support and encouragement just like Shannon did. 
"I want to give qualified students — not just one, but many of them over many years — the opportunity to give back to their communities, to help people live pain free and lead more comfortable lives."
Contact
Assistant Vice President of Gift Planning, Virginia Commonwealth University
804-828-7370