The Purpose Series: Patricia Sime, M.D.
When the pandemic began in 2020, VCU Health and all of Central Virginia were lucky that just months earlier a world-renowned leader in lung disease treatment and research had arrived in Richmond.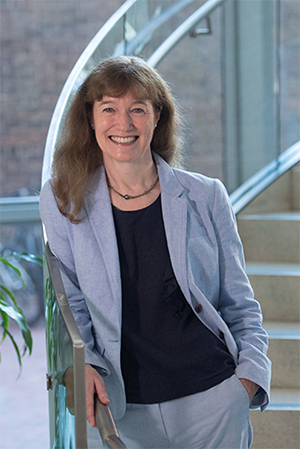 Patricia Sime, M.D., the William Branch Porter Professor of Medicine, became chair of the Department of Internal Medicine at VCU in 2019. She sat down with us to speak about the importance of patience in research and how vital team science has been during the pandemic and beyond.
"What I've learned is that you just have to have one piece to that puzzle," Dr. Sime said. "And then if we can communicate with each other and we can cross disciplines and bring in all kinds of expertise to make a bigger step forward."
Dr. Sime studied at the University of Edinburgh in Scotland, then pursued specialist training in pulmonary medicine in Edinburgh before traveling to McMaster University in Ontario, Canada, where she trained in the science of inflammatory and scarring lung diseases. At the University of Rochester, Dr. Sime served as vice chair for research for the Department of Medicine, and was chief of pulmonary and critical care. She was also director of the Interstitial Lung Disease Clinic and the Mary Parkes Center for Asthma, Allergy and Pulmonary Disease, and built a translational research program focused on lung scarring (fibrosis) and inflammation.
Dr. Sime has published more than 150 manuscripts and has been continuously funded by the NIH, foundations and philanthropy. She holds patents for her discoveries, has served as a standing member of an NIH study section, has contributed to journal editorial boards and serves in leadership roles in the American Thoracic Society, Pulmonary Fibrosis Foundation and the Parker B. Francis Foundation.
About The Purpose Series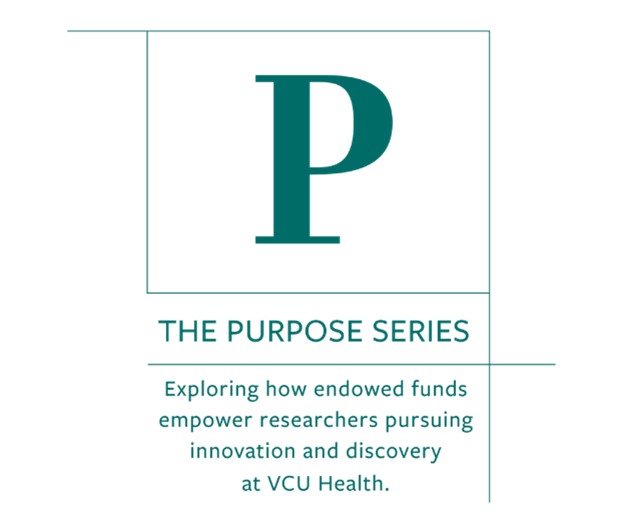 Purpose drives positive change. For the lucky few, it defines and channels energy into improving the lives of those suffering around the world. That combination is a rare and valuable quality in researchers and those who care for patients. On the MCV Campus at VCU Health, we're fortunate to count many of those lucky few among us. Philanthropy often supports these changemakers and their ideas through endowed professorships and chairs., enabling them to push the boundaries of science and medicine in an effort to build a better tomorrow. They're also often rewriting the textbooks future generations use to learn.
We launched The Purpose Series in 2021 to highlight the ways in which purpose, people and philanthropy all converge at VCU Health to save and improve lives.
For more information on how you can help benefit Dr. Sime and her research, please contact Brian Thomas, vice president and chief development officer at the MCV Foundation.
Contact
Executive Vice President & Chief Development Officer
804-828-0067
Fuel Great Research
Your support helps propel new discovery.