Recognizing 30 Years of Support on the MCV Campus at VCU Health
We were proud to see one of our board members, Charles Crone, and his wife Ginny receive the well-deserved Edward A. Wayne Medal at Virginia Commonwealth University's commencement on May 12.
The Wayne Medal, one of VCU's most prestigious honors, was established in 1971 to recognize individuals who have made outstanding contributions or provided exemplary services to VCU, and Charles and Ginny have excelled for several decades by both of those measures.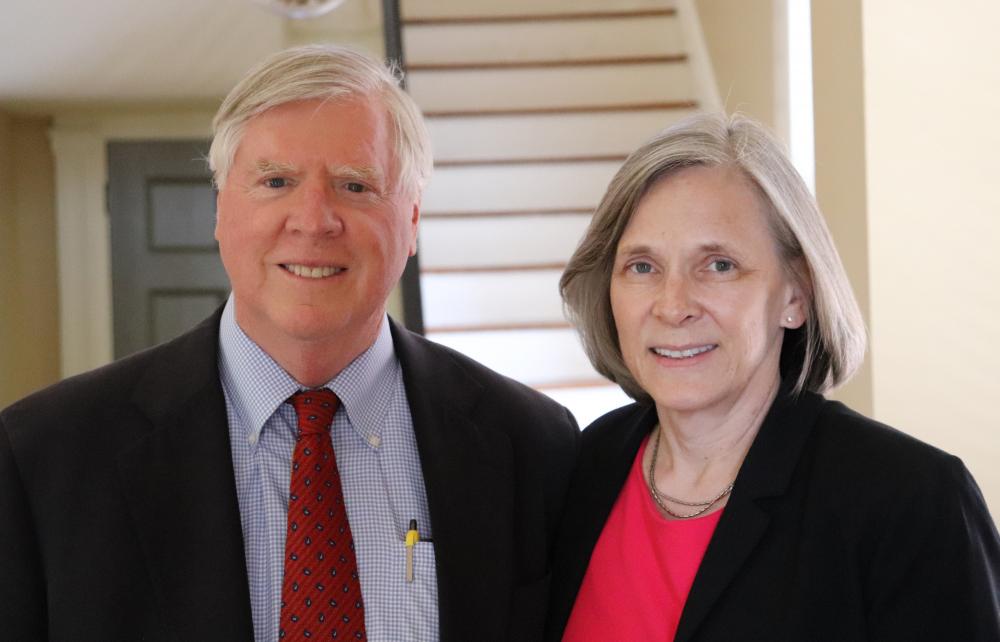 Always modest, Charles and Ginny told us they were humbled and honored by the recognition, and that they didn't think they belonged among the prestigious group of past winners. The fact is, though, that Charles and Ginny are among the greatest benefactors of VCU Health, having generously given both time and money to a wide variety of programs for more than 30 years.
"The definition of philanthropy should include Charles and Ginny Crone," said Harry Thalhimer, MCV Foundation board chair. "What they have given of their time, resources and connections has been invaluable to the MCV Campus. The length of time and the variety of support they've given is unmatched. They are influential in an unassuming yet incredibly effective way."
Charles became a founding member of the Massey Cancer Center Advisory Board in 1987, and soon after that, he and Ginny began organizing the Massey Cancer Center 5K run in Williamsburg. Thirty years later, the annual 5K has raised nearly $300,000 for cancer research and is Massey's oldest standing community partner event.
The 5K took on new meaning after Massey helped Charles beat lymphoma in 1993. He told us in 2017 that "if you're a cancer survivor, your job is to help the next guy or next lady who gets diagnosed. We were definitely inspired by the journey that we had been on."

In 1993, Charles joined our foundation's board of trustees. In his 25 years on the board since that time, he has served on numerous foundation committees and is our current corporate secretary.
Charles and Ginny have played a significant role in creating and expanding our widely successful Discovery Series, which brings physicians, researchers and specialists from across the MCV Campus to share expertise and create relationships with our friends in Williamsburg.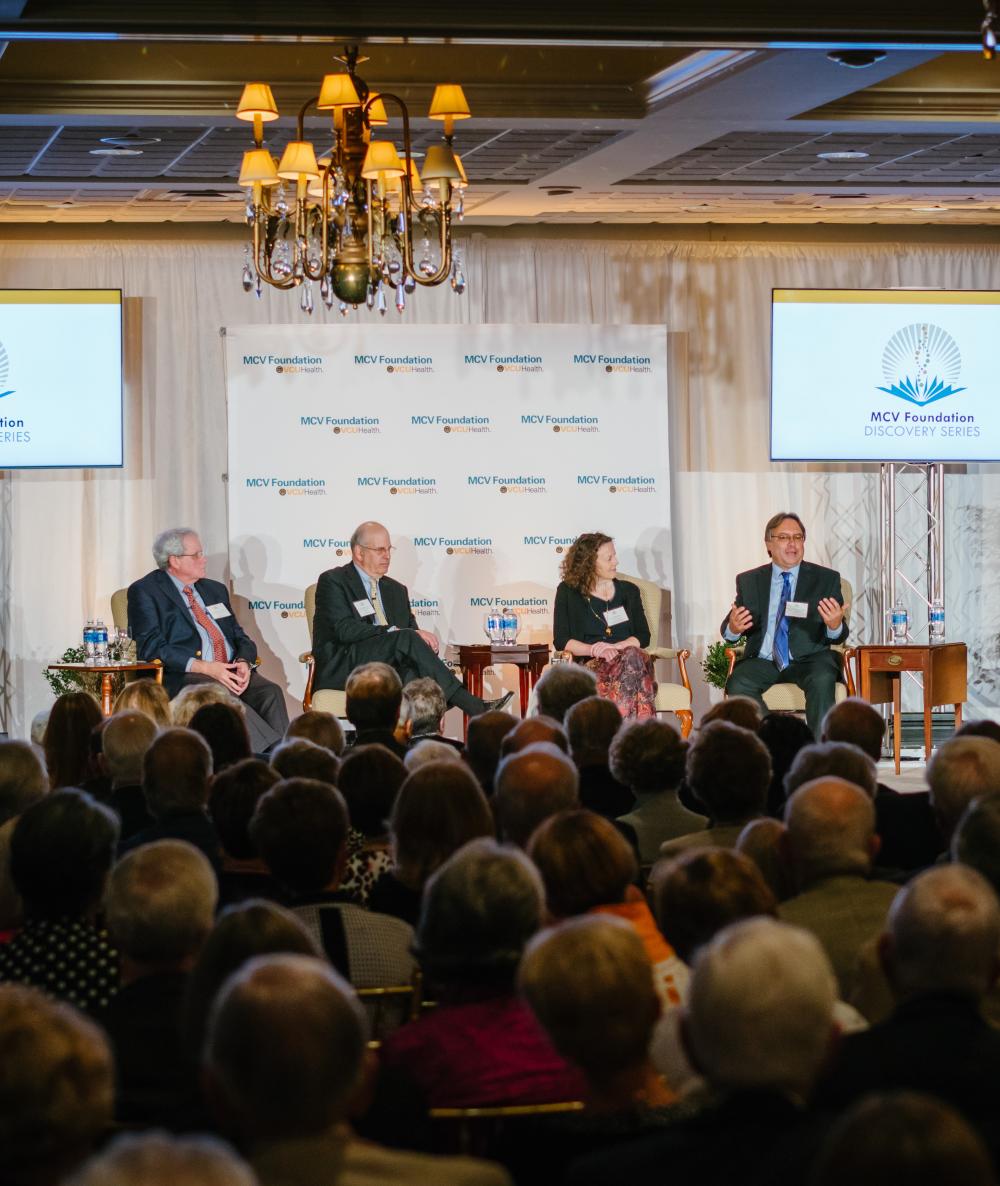 Charles is one of the chief architects of the series, and he and Ginny are both on the Discovery Series Host Committee. The committee has offered advice and guidance to our leadership team regarding program topics, content and venues. This committee's efforts have grown the Discovery Series from 70 participants at our inaugural gathering in 2013 to more than 200 at our ninth gathering in 2017.
Through our foundation and by way of direct volunteerism and service, the Crones have shared their generosity for the benefit of Massey, the VCU Medical Center, the College of Health Professions, the School of Medicine, the School of Nursing and many centers and clinics across campus.
When asked about what has accounted for this breadth of giving across campus, Ginny said, "You meet people who have an absolute passion for what they are working on and you want to join them. There are any number of limbs on a tree, just like there are a million great ideas here."
Charles agreed, and said it's these new ideas on campus that keep he and Ginny engaged with and amazed by the people at VCU Health who are making great progress in fighting disease.
"When I first started on the Massey board, we talked about treating cancer, and that was the only thing we talked about," he said. "Now, we talk about curing cancer."
We want to congratulate and thank Charles and Ginny for their decades of leadership and support on the MCV Campus at VCU Health. They have helped guide our campus, shape our institutions and connect us with the communities and people we serve.
If you're interested in learning how you too can make an impact on the MCV Campus, and ultimately on your community and neighbors, visit our giving page.