Remembering Dr. Gazala's Commitment to Students
Editor's Note: This story originally appeared in the fall 2022 issue of Chronicle of Giving. Soon after the issue went to press, we were saddened to hear of the passing of Joseph R. Gazala, M.D., on November 12, 2022.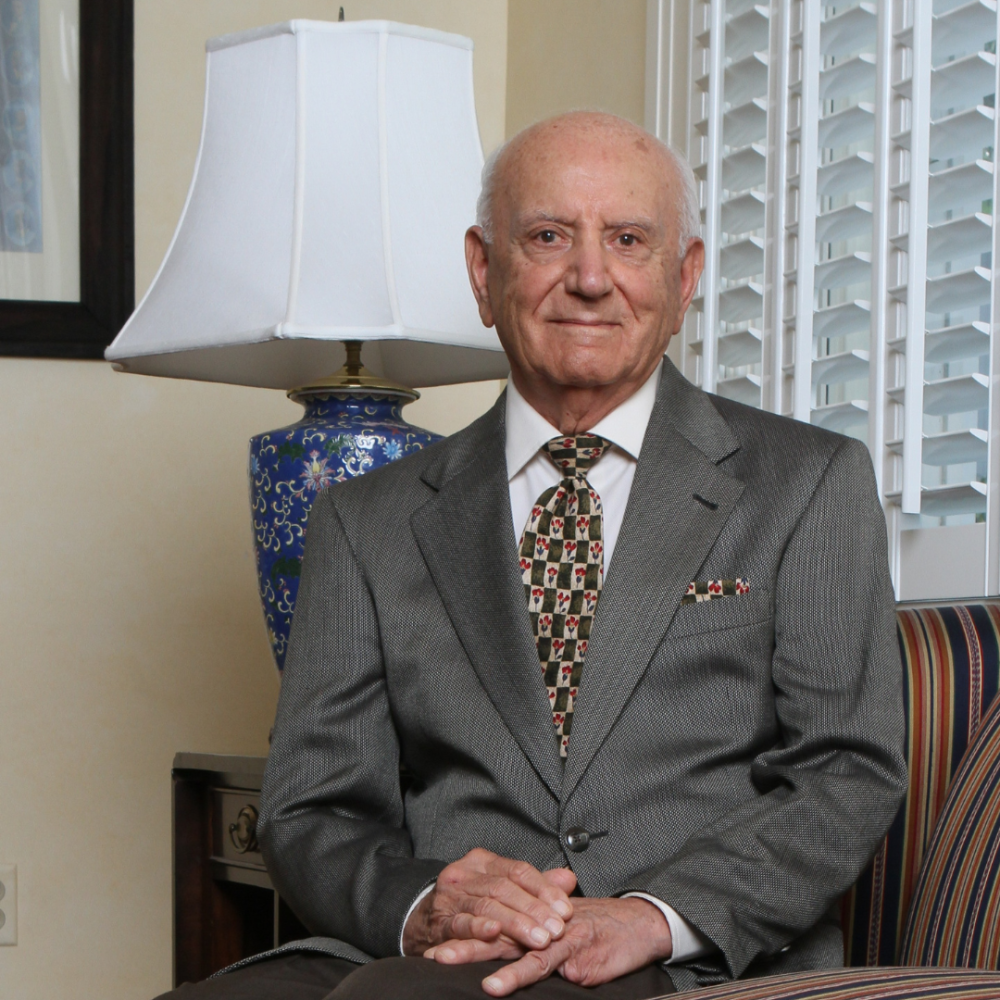 At 100 years old, Joseph R. Gazala, M.D., has written many chapters in his life story and, in his words, has lived the American Dream.
From Baghdad to New York, Richmond and Florida, the settings to these chapters have been beautiful and influential, but few have left him with a sense of home and belonging as strongly as VCU's MCV Campus.
"I believe in the people there," said Dr. Gazala, who came to Richmond in 1958, served on the MCV faculty, worked in private practice and eventually became a professor in the VCU School of Medicine Department of Ophthalmology. "It is my second home — my second family. I grew up with the department. The department grew up with me."
Dr. Gazala retired in 1989, but has remained connected to campus ever since. Through his retirement years, he began to think about the financial challenges he faced while in medical school in Baghdad, and about how he could help students in similar situations. He was thankful for the life he was able to make for his family in the U.S. and Richmond, and he wanted to help make that life possible for others.
Giving to scholarships is the best thing anybody can do to help medical students graduate.

Joseph R. Gazala, M.D.
In 2012, he gave $100,000 to establish the Joseph R. Gazala, M.D., Scholarship for medical students, and in 2018, he established an ophthalmology lectureship. Then, in February of this year, he gave $1.1 million more to support the scholarship, significantly increasing its annual impact.
"This country needs medical personnel — doctors, nurses, nursing assistants," Dr. Gazala said. "Students are graduating with debt well over $200,000, and that's overwhelming to them. Giving to scholarships is the best thing anybody can do to help medical students graduate."
In July, building on his prior generosity, Dr. Gazala announced he would give $2 million more to the school in support of his scholarship, bringing his total giving to nearly $3.5 million. That generosity will open the door for countless medical students over many generations to move closer to realizing their dreams of improving health here and around the world.
"I can't find anybody or any institution more worthwhile than MCV, because I grew up there and have spent 60 years as part of it," Dr. Gazala said. "It is my hope, that through my gifts and with a grateful heart for the long life I have been so fortunate to have, that I will be helping to take a great financial burden off of so many young medical students, allowing them to fully focus on becoming the best doctors that they can be.
---
If you are interested in contributing to the Joseph R. Gazala, M.D., Scholarship fund or any other scholarship at the VCU School of Medicine, contact Nathan Bick, senior major gifts officer, at 804-827-0387 or nathan.bick@vcuhealth.org.