Revere Scholars Program Provides Young Dentistry Faculty Opportunities for Growth
Aderonke Akinkugbe, Ph.D., and Erica Brecher, D.M.D., want to change and shape lives through dental care, education and research.
Each of them has earned multiple degrees, completed comprehensive training and started a promising career at the VCU School of Dentistry, but their work toward impacting lives has just begun.
This summer, the VCU School of Dentistry helped the two assistant professors move closer to achieving their goals by naming them Revere Scholars.
The Revere Scholars program, funded by the Dr. James H. Revere Jr. Professorship for Faculty Excellence, recognizes outstanding achievements of junior faculty members and provides funding for their research, scholarship and professional development efforts.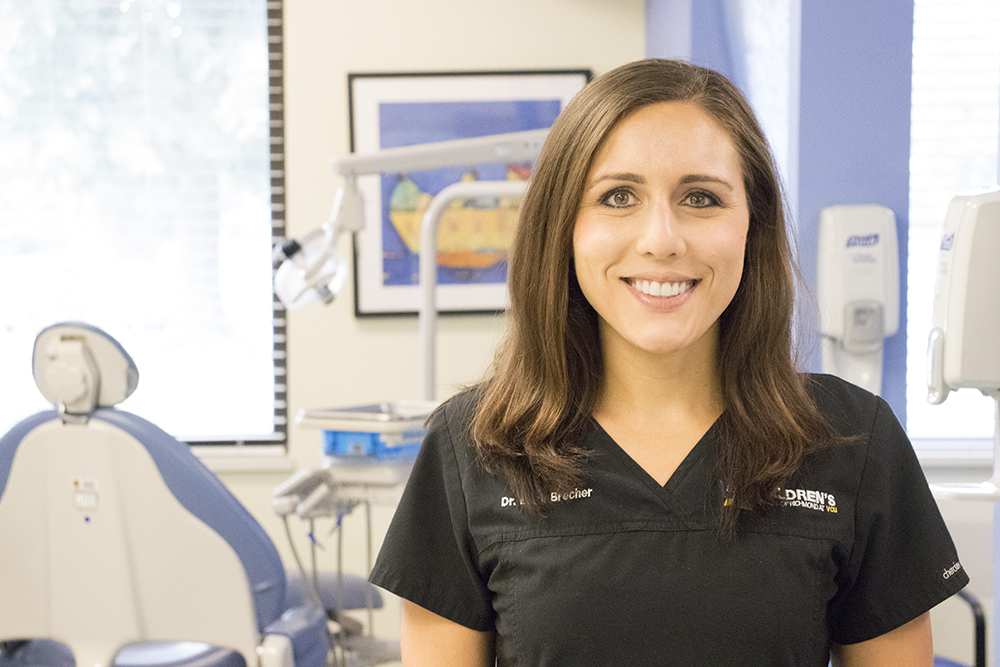 Dr. Brecher plans to use her scholarship to pay for continuing education classes and leadership training. First on her list is to apply for a competitive leadership institute through the American Association of Pediatric Dentistry.
She told us that her drive for continual development stems from a desire to always improve the care she delivers to her pediatric patients and expand the education she provides her students and residents.
Dr. Akinkugbe plans to complete a pilot study in which she'll collect samples from volunteers to examine oral and gut microbiomes. Her research looks at associations between periodontal disease, which is inflammation of the gums, and the development of non-alcoholic fatty liver disease.
"As a junior faculty member, it's really hard to come by research dollars," Dr. Akinkugbe said. "Some of the time, when you're applying for research grants through the NIH, they require preliminary data, and this project will provide that preliminary data for my research. I would say thank you to donors for believing that research is important and for supporting our dreams to become impactful educators and researchers."
Dr. Revere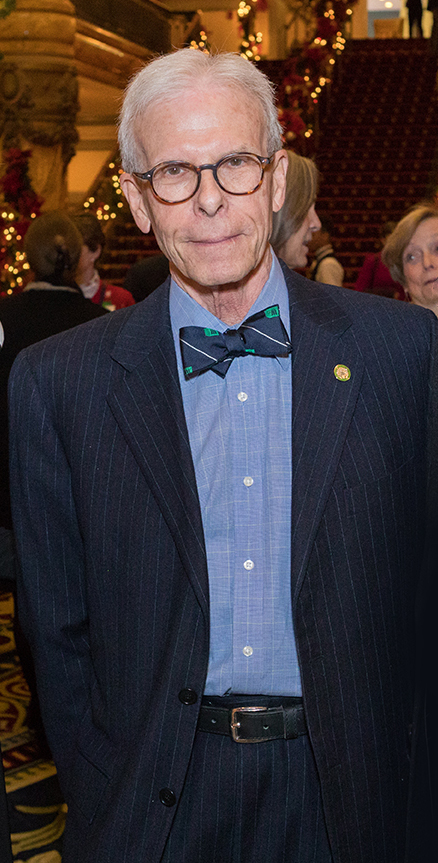 Revere Scholars exemplify the highest health profession standards as modeled by MCV Foundation board member James H. Revere Jr., D.D.S., a graduate, former instructor, former interim dean, fundraiser, mentor and friend to the School of Dentistry for more than 50 years.
Dr. Revere, a 1965 School of Dentistry graduate, began teaching at the school following a year of post-graduation clinical practice and two years of service in the U.S. Army.
"He was so nice and kind, and at that point in time it was such a breath of fresh air because the method of teaching back in those days was different," said Jim Burns, D.D.S., Ph.D., a professor at the School of Dentistry who was a student in Dr. Revere's class in the 1970s. "Dr. Revere stood out as a true southern gentleman, and students just ran to him because they knew he would lift them up rather than put them down."
Dr. Revere moved into various administrative positions in his time at the school, including assistant dean for admissions and interim dean on two occasions, and it was this time as an administrator that endeared him to the largest number of students.
"When people applied to dental school and they came for an interview, the person they met with was Dr. Revere," Dr. Burns said. "A lot of them were impressed by him and bonded with him immediately. Every time they came back for reunions in 10, 15, 20 years, they always wanted to see if Dr. Revere was there and if they could go see him."
Dr. Revere said making an impact through teaching and administration was about connections and friendships.
"I believed in fairness and in treating students and patients with respect," he said. "Also, my office didn't close at 5 o'clock. I was willing to help students late in the day or early in the morning. Respect, dignity and understanding, those were the keys to how it worked for me."
The Revere Scholars Program
The Revere Scholars program began in 2009 when Dr. Burns and John Svirsky, D.D.S., also a School of Dentistry professor and former student of Dr. Revere, decided to honor their mentor by supporting young faculty members.
"A lot of giving at the time supported students, and that's great," Dr. Burns said. "But there were no scholarships for young faculty, and what good is a school without top-flight faculty?"
Drs. Burns and Svirsky gave $200,000 over several years to establish and grow a lectureship in Dr. Revere's name, and through an overwhelming show of support from faculty, alumni and friends who believed in the mission and wanted to honor Dr. Revere, the fund grew to more than $1 million. This growth enabled the fund to move beyond a lectureship to provide direct support to up to eight young faculty members.
Revere Scholars receive $5,000 per year for four years, and two new scholars are chosen each year. This was the first year the program implemented a rolling selection process rather than selecting an entire cohort at once.
"It can be more lucrative to go into private practice, but some graduates really want to go into academics," Dr. Burns said. "This Revere Scholarship gives those who have chosen academics the money to grow, and it also gives them the title of Revere Scholar, which puts a little emphasis on the school to allow time for nurturing interests on the way to becoming career academic faculty."
And so far, the program is working. All three members of the first cohort are now up for promotion and tenure, and they attribute their success to the fact that the school provided a career plan and encouragement.
"This program will continue to help the school by nurturing growth and interest in academics," Dr. Burns said. "So that our young faculty can grow to be the next Dr. Revere."
If you're interested in giving directly to the Dr. James H. Revere Jr. Professorship for Faculty Excellence, click "Give Now" at the top of this page, scroll to "Search for other funds" in the dropdown menu, and search for "Revere."