Shimpin' Scholarship Celebrates One Man's Impact on VCU Health
The selfie shows Kevin Shimp, D.N.P., RN, donned in a zany black and gold Pharoah headdress, looking contentedly into the camera as the chaos of the packed Siegel Center loomed behind him. This Facebook photo, from December 2017, revealed Kevin's true self, happy to be doing two of his very favorite things — watching VCU Rams basketball and making a spectacle of himself.
That same month he would learn he had advanced colon cancer. His death only two months later sent shockwaves through the VCU Health community.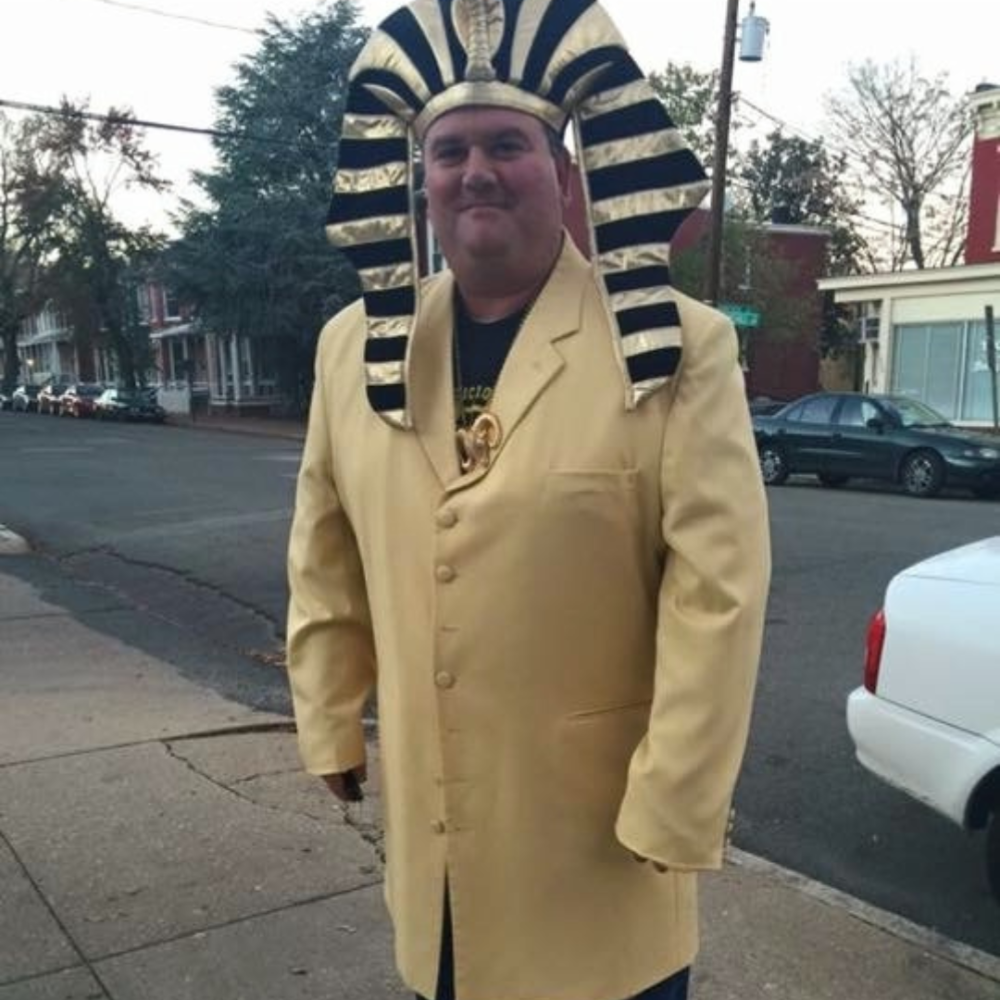 Kevin relished life, whether being part of VCU basketball havoc or caring for his patients and his team members as director of patient flow for VCU Health's One Call Center.
To honor his unmistakable mark on VCU and keep his memory alive, his widow, Jill Farrar, and her family created the Dr. Kevin Shimp's "Shimpin Ain't Easy and Neither is Nursing" Endowed Scholarship, which provides financial help for team members seeking continued education through professional development, certification or a degree.
Jill recalled how her late husband soaked up every moment of his 44 years.
He loved to learn, amassing two bachelor's degrees, including one at VCU, as well as a master's and a doctorate. His nursing career began in the U.S. Army. At VCU, he oversaw the One Call Center, VCU Health's hub for emergency communications and preparedness. Before that, he was the Nurse-Manager in Acute Care Surgery at VCU.
Kevin cared deeply for the community and supported a variety of causes, including Richmond-based ASK Childhood Cancer Foundation and the Virginia Nurses Association. In 2011, he was named Man of the Year for the Leukemia Lymphoma Society.
His outgoing personality was infectious, Jill said, and was shared equally with everyone. She jokingly referred to him as the "mayor of VCU."
"No matter where we went, he knew everyone's names and he would talk to everybody," Jill said. "It didn't matter if you were head of this hospital or a parking valet."
When it came to balancing their busy work schedules — Jill is a nurse patient navigator at Children's Hospital of Richmond at VCU — with an active home life and two children, Kevin was the best.
Their daughter, Casey Grubbs, and son, Logan Shimp, now both in their 20s, benefitted from a dad who coached their youth sports teams and traveled along for school field trips, even though he sometimes used those few moments on the bus to catch a wink or two.
"He didn't want to miss a beat," she said. "There was always a surprise with him — you never knew what he was going to do."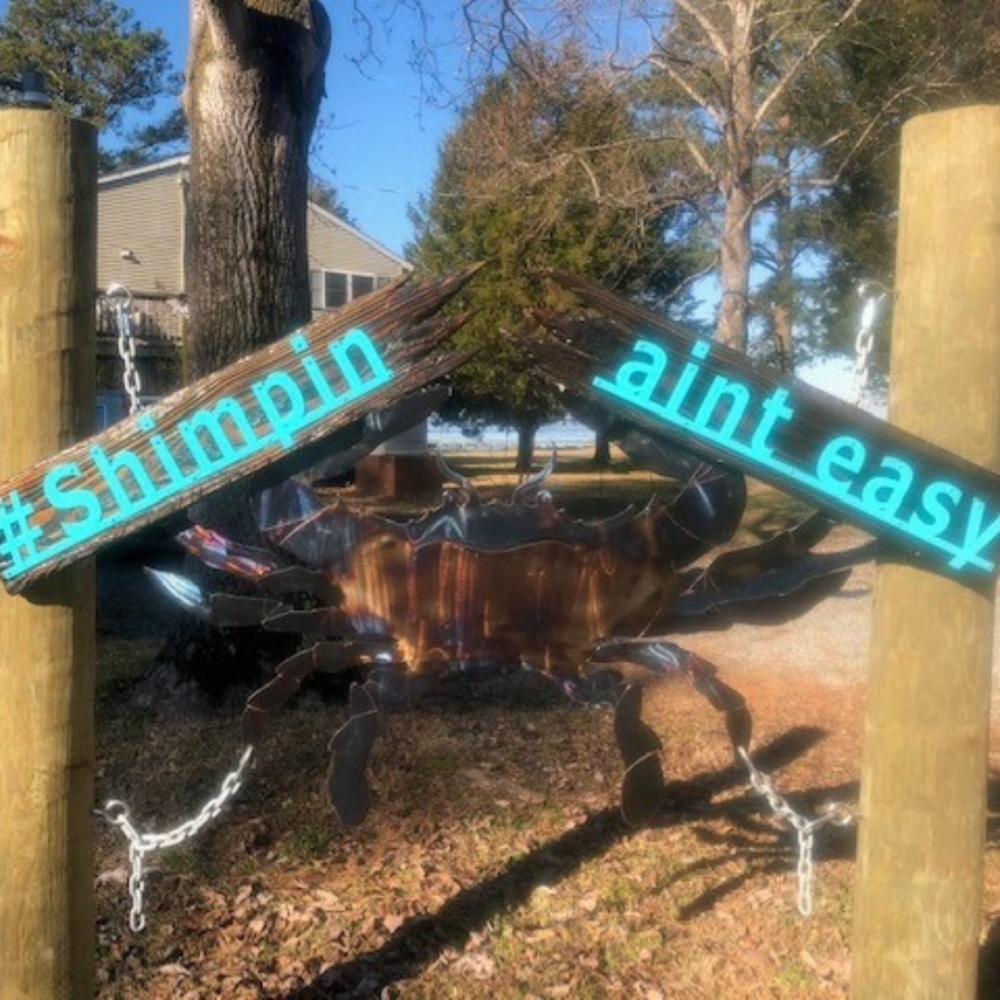 Since the scholarship's creation in 2019 there have been three recipients. The financial gift comes with a unique tangible one: a plaque with a crabby motif, a light-hearted nod to the burnished metal crab sign that used to welcome all to the Shimps' property on the York River.
The sign read "#Shimpin aint easy."  
This year's recipient is Heather E. Irving, nurse manager of acute pain service. She said Kevin pushed himself personally and professionally and inspired others to do the same.
"I looked to him as a leader," Heather said. "Kevin was not only dedicated to his job, but equally as dedicated to caring for those who worked with him. He brought positive energy to an environment that could be hectic and stressful. I'm so honored to be able to carry on his legacy."
These days, tales of Kevin's antics or his impact on his team lift Jill's spirits. She hopes the scholarship preserves his memory.
"He was a lifetime learner and always encouraged anyone who wanted to be the same," she said. "He lives on every time I hear those stories."
If you would like to support the VCU School of Medicine, please contact Charmica Epps Harris, director of development, board and hospital relations for the Office of Medical Philanthropy and Alumni Relations, at eppscd3@vcu.edu or 804-628-6967.
Leveling Up
Support VCU Health team members as they continue their education