Supporting Tomorrow's Top Dentists
You just might notice quite a few dentistry faculty and alumni grinning ear to ear with pride this time of year. July is when the annual list of Top Dentists from Richmond magazine reminds us of how the MCV Campus provides an excellent education and training for future dentistry professionals.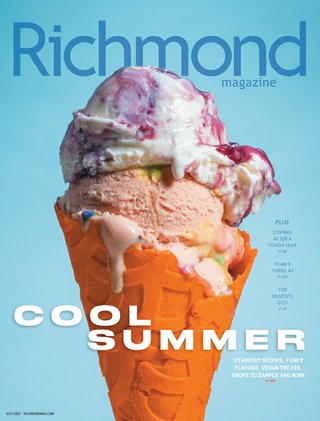 Each year in July, Richmond magazine honors top dentists in the Richmond region almost 20 categories of practice. The magazine's staff identifies honorees by asking local dentists whom they would recommend as a doctor across a range of dental specialties. Such peer recognition is a meaningful honor for all on the list.
The MCV Campus can boast a robust presence on the list. Alumni, faculty and house staff of VCU School of Dentistry and VCU Dental Care were recognized in every category. In fact, Dentistry alumni and faculty and former residents from the MCV Campus make up more than 80 percent of the individual professionals honored. A few were honored in multiple categories. The only dental hygienist given a special honor on this list is also a graduate of the School of Dentistry.
"We're thrilled to see so many alumni and faculty represented in Richmond magazine's list of Top Dentists," said Clara Spatafore, D.D.S., interim dean of the VCU School of Dentistry. "This honor is a testament to the quality of both the clinical and didactic education our students receive at the VCU School of Dentistry as well as our graduates' commitment to lifelong learning. Kudos to the 'top dentists' and a commendation to the faculty who have mentored them."
As the only dental school in the Commonwealth of Virginia, our School of Dentistry was founded in 1893 and has a long history of educating practitioners capable of meeting the oral health care needs of the communities they serve.
The school offers students the opportunity to earn a variety of professional degrees and certifications, including the Doctor of Dental Surgery degree. The school also awards Bachelor of Science degrees to graduates of the dental hygiene program. Students in the advanced education program receive a specialty certificate and, in some cases, a Master of Science in Dentistry degree.
If you would like to learn more about how to support aspiring dental professionals, contact Gloria Callihan, associate dean for development, at 804-828-8101 or  gfgreinercal@vcu.edu.