5K Walk for Sickle Cell: Inspiring Support for Research and Care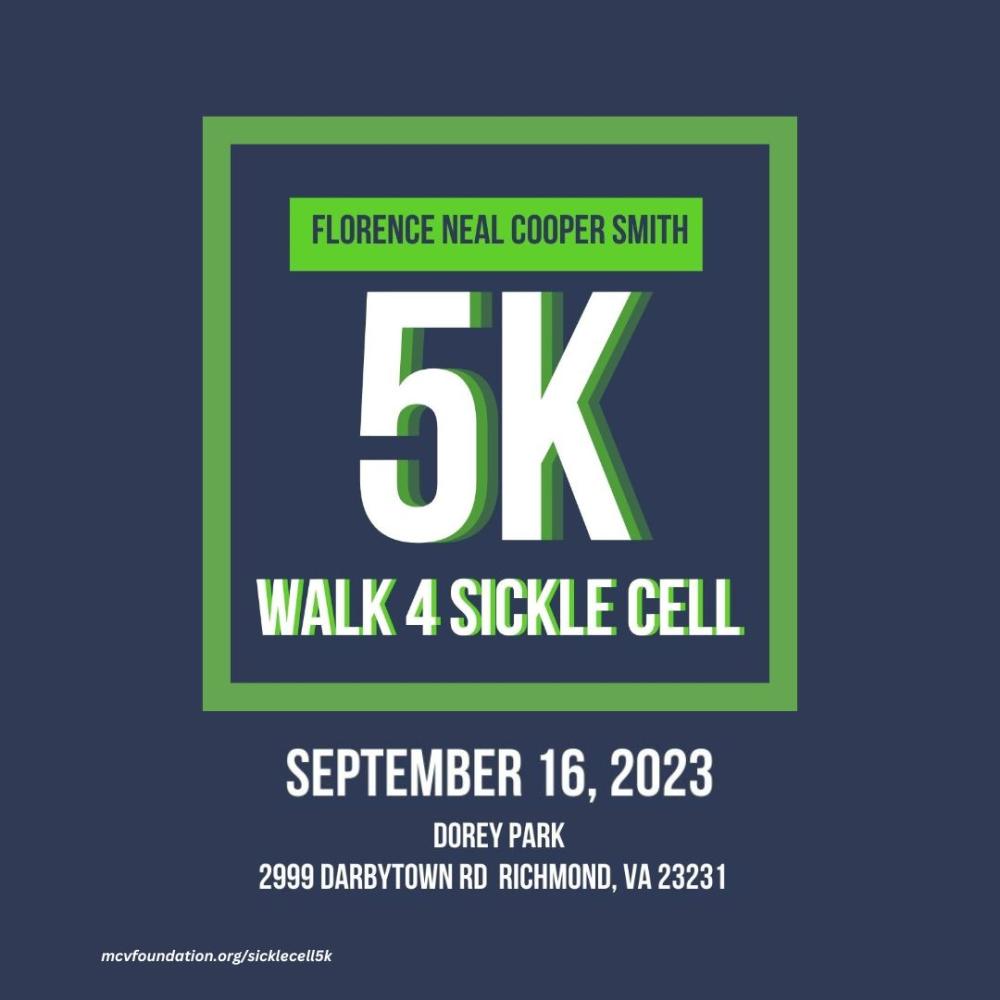 More than 150 people gathered Sept. 16 at Henrico County's Dorey Park for the inaugural Florence Neal Cooper Smith 5K Walk 4 Sickle Cell, showing their support for fighting a disease that affects more than 100,000 people every year.
The event, organized by Finding A Cure Together 4 Sickle Cell, or F.A.C.T.S., and sponsored by the Alpha Kappa Alpha Sorority with support from the MCV Foundation, raised more than $16,000.  All proceeds benefit the Florence Neal Cooper Smith Professorship at the VCU School of Medicine, which was established in 2014 and is the first of its kind to be named for a Black woman in the United States.
Smith is a Richmond native and tireless advocate for sickle cell research for more than a half century.
The fundraising goal for the professorship is to reach $1 million  to establish an endowed chair in support of sickle cell research and care. To date, more than $500,000 has been raised.
Wally R. Smith, M.D., a nationally recognized expert in sickle cell disease, is the inaugural holder of the professorship and serves as the director of VCU Health's Adult Sickle Cell Program.
Today, it is estimated that one in 500 African Americans live with the disease, while 1 in 12 are carriers of the sickle cell trait.
---
If you would like to support sickle cell disease research and care on the MCV Campus, please consider making a gift to the Florence Neal Cooper Smith Professorship by contacting Samantha Charlet, assistant director of development at the MCV Foundation.