Dentistry Ethics Course Teaches Local History of Disparities
Toward a Healthier Virginia for All
This article is part of an ongoing series of stories highlighting VCU Health programs and initiatives aimed at addressing issues of access and equity in health care.

Leaning into Richmond's sometimes tumultuous racial history isn't the sort of thing VCU School of Dentistry students expect to wrestle with as part of their coursework.
Except now, it is, and students say the historical perspective opens their eyes to the necessities of modern-day patient care.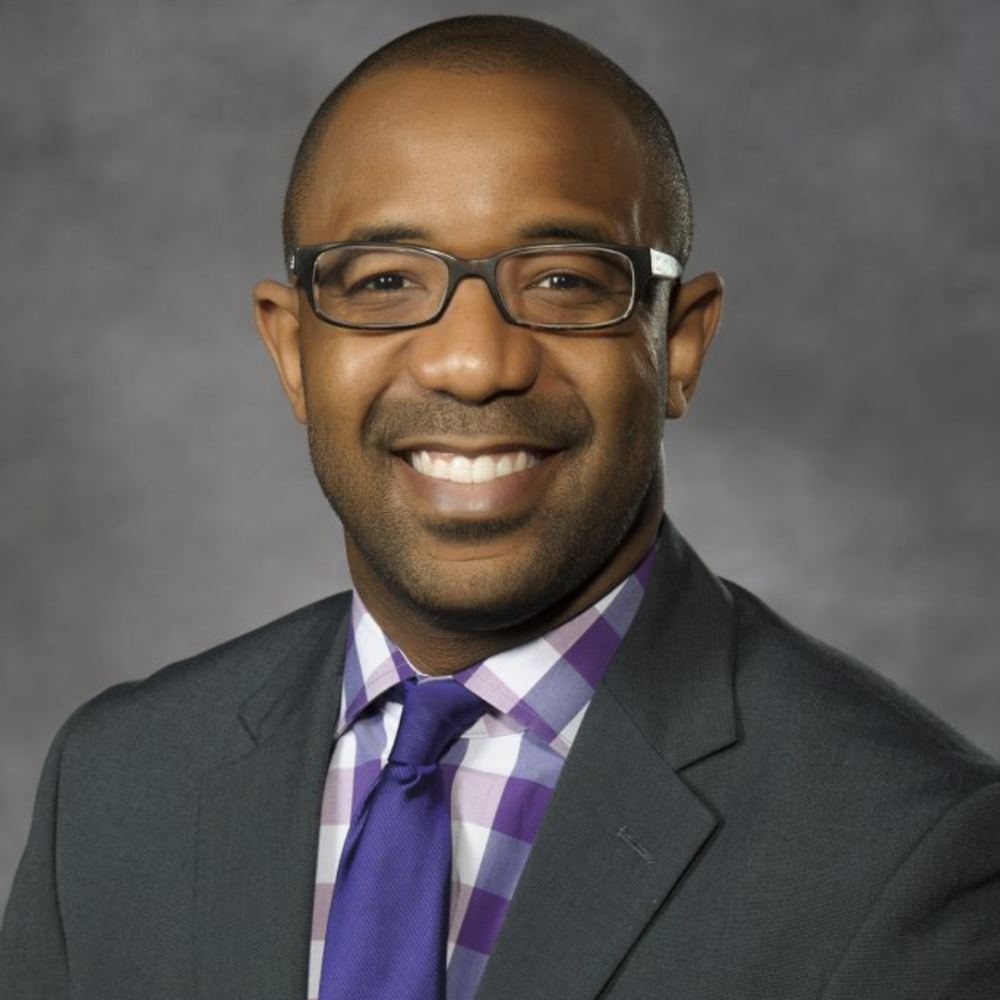 Rising third-year dental student Sierra Suarez Friend explained that within the Ethics, Professionalism and Ethical Decision-Making course she finished in May, led by Carlos Smith, D.D.S., M. Div., this city's recent and distant past helped illuminate real-life disparities she may encounter with today's patients.  
The required ethics course for second-year D.D.S. students has been around for decades. But when Dr. Smith arrived at the VCU School of Dentistry in 2015 and later became its inaugural director of diversity, equity and inclusion in 2020, he saw an opportunity to take the course on a new trajectory.
He used Richmond's ever-present history to explain the shared experiences of marginalized communities, ultimately underscoring today's need for wholistic patient care that considers generations of medical mistrust.  
In short, using the past to better the future.
"Dr. Smith put a name and a face to disparities and the patients we're going to be seeing and how disparities might affect them," said Friend, a Richmond native who acknowledged that her Mexican heritage gives her a different perspective than many of her dental peers.
Nationally, people of color are underrepresented among dentists. According to the American Dental Association, 4% of dentists are Black, while roughly 6% are Hispanic.
A big lesson from the course, both for her and her cohort: "You're learning that your patient population is not like you," she said. Dr. Smith's teachings revealed inherent discrepancies between "who we think a patient is and who the actual patient is."
Friend appreciated the intense, insightful collaboration with her peers that was encouraged throughout the course. Conversations touched on microaggressions and racial disparities both current and historic. Using real-world examples, Friend said they analyzed and role-played scenarios that dentists face today not only in the administration of patient care, but the business of dentistry, including finances and insurance.  
She was surprised, she said, by how other students approached examples of racism and even sexism.
"Even though we're in the same profession, our ethics – or the way that we handle ethical dilemmas – differs vastly," she said. "I think my perspective is different than a lot of my peers, but the class gave us a platform to explore how we're going to be challenged."
It's not just a tooth – that tooth is connected to an entire person.

Carlos Smith, D.D.S., M. Div.
Another student, North Carolina native Joshua McKoy, took the course in spring 2021, not long after months of social justice protests ended in Richmond following the May 2020 death of George Floyd.
"For a lot of African Americans, there's usually a lot of distrust in health care," McKoy said, and tying history, both recent and distant, to social determinants of health was helpful in providing an understanding of patients' concerns.
"Every day we get a constant reminder of Richmond's history," he said, citing as one example the circa-1818 home of the Confederate President Jefferson Davis that still stands mere steps from the VCU School of Dentistry.
"VCU really emphasizes clinical competency and being there for your patients and a great majority of patients who come to VCU to receive dental care are people of color," he said. "It's doing your patients a disservice if you weren't able to address those things."
McKoy said he's learned much from his parents, who experienced Jim Crow-era segregation growing up in the South.  But many of his dental school peers had not, and he appreciated that Dr. Smith took measures to acknowledge historical lapses in ethical care and treatment due to race and ethnicity, and then how those dynamics have shaped the dental profession.
Since joining VCU, Dr. Smith has served as director of ethics for the dental school while also taking his message to the national stage through representation on the board of directors of the American Society for Dental Ethics and the Virginia Dental Association Foundation. He also serves on the Virginia Health Equity and Cultural Competence Steering Committee, convened by former Virginia Health and Human Resources Secretary Dan Carey.
Earlier this year, Dr. Smith said vulnerable communities were particularly affected by unethical practices of the past. Those feelings linger, however, and manifest today throughout the medical community, from anxiety in the dentists' chairs to COVID-19 vaccine hesitancy among communities of color.
"People have dental fear or anxiety from legitimate places," he said. "That mistrust, it hasn't been created in a silo or vacuum."
He continued: "I think it's important that our students have an understanding of how these things intersect," referring to caring for patients beyond their dental needs.
"It's not just a tooth – that tooth is connected to an entire person," Dr. Smith said. "We have to have that historic understanding and recognize how that historic understanding informs the disparities we're dealing with today."