Editor's Note: This story is excerpted from a feature published in the winter issue of NEXT magazine. Read the full story in our digital version of the magazine.
***
Petri dishes and slides were frozen. Study plans were amended. Some research pivoted. And more than 50 new projects at VCU emerged to combat the new virus on multiple fronts. Research projects that once took months to get off the ground took days, under five for many of them.
Last spring, COVID-19 required a drastic reorganization of priorities, processes and protocols for hundreds of researchers on VCU's Monroe Park and MCV campuses.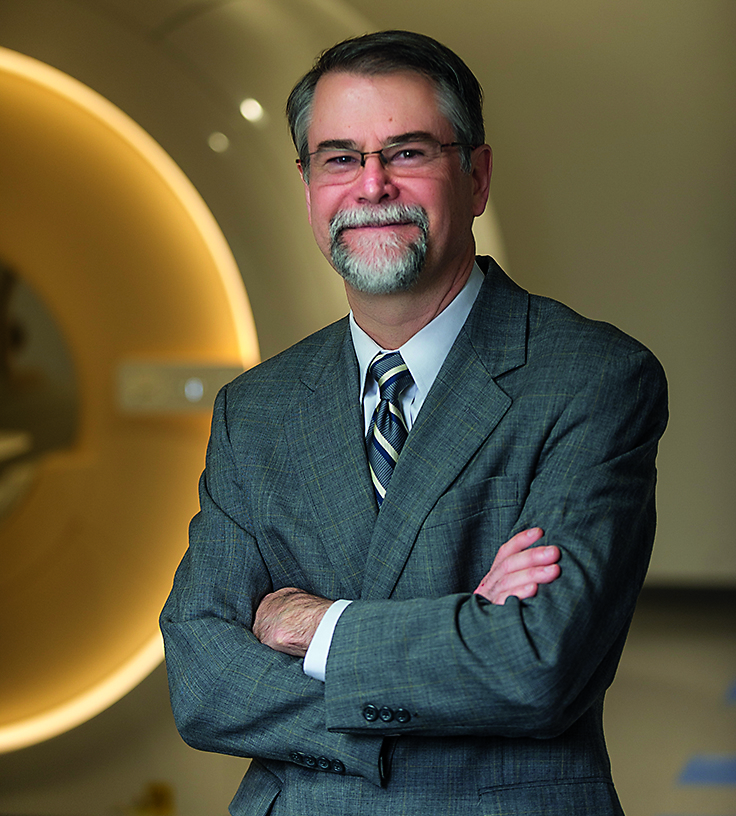 "Our researchers and administrators really stepped up to the plate in every way," said F. Gerard Moeller, M.D., director of the C. Kenneth and Dianne Wright Center for Clinical and Translational Research. "It's not a scenario that individual researchers can really plan for, but they have really managed it well."
The pandemic facilitated a nimble, collaborative response to the unprecedented challenges. Going forward, researchers look to build on the unexpected momentum that the virus brought to health and science research.
Uniting against an unknown enemy
As VCU Health prepared for a potential surge of patients, clinical research teams looked to fill gaps in knowledge about this new virus.
"There weren't approved treatments when this began in March," said Dr. Moeller. "But we saw immediate mobilization from our researchers to understand its effects on patients, consider available drugs and contribute to the global search for effective treatments."
With decades of clinical research experience under their belts, doctors like Arun Sanyal, M.D., a liver specialist, had access to the contacts and infrastructure needed to bring the most promising COVID-19 treatments to VCU Health patients. Dr. Sanyal brought clinical trials for remdesivir, an experimental antiviral drug. Armed with data that VCU helped provide, the FDA issued emergency use authorization in May for remdesivir as a treatment for COVID-19, and the drug is now distributed to hospitals across the U.S.
By June, there were three more drug treatment trials up and running, giving eligible patients a number of options. Initiated by researchers from cardiology, liver specialties, pulmonology, surgery and pharmacy, the trials spoke to the breadth and depth of VCU's research capacity. By mid-summer over 130 patients were enrolled in COVID-19 clinical trials. In August, of the COVID-19-positive patients hospitalized at VCU Health, 25 percent were eligible for and voluntarily enrolled in clinical trials for potential treatment drugs. And even more have volunteered their samples and data for lab studies and biobank registries that will help researchers study the novel coronavirus for years to come.
"One of the reasons I'm so proud to be at VCU is that we're at the ready to do all these studies," says Paula Ferrada, M.D., a trauma surgeon and the principal investigator for one of the studies. "It's not going to be one thing, one drug or convalescent plasma, or a vaccine that solves this. It's myriad of different treatments at different stages of the disease that are going to help, and VCU has been able to bring many of the treatments here."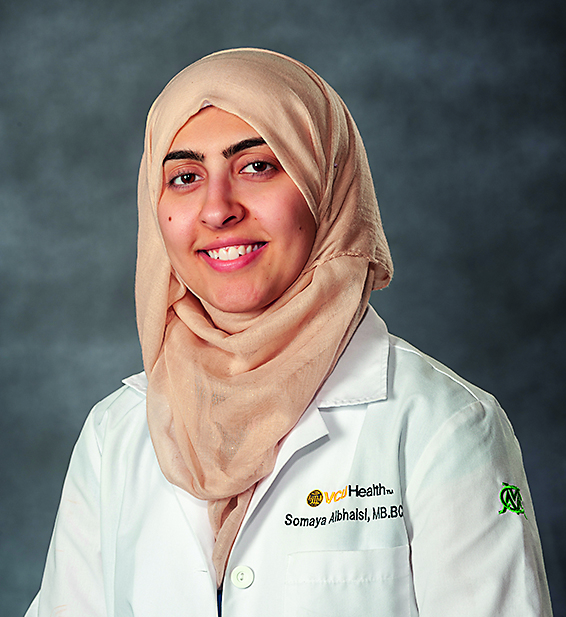 Somaya Albhaisi, M.D., an assistant professor at the VCU School of Medicine, quickly assembled a biobank of samples from volunteer COVID-19 patients, linked to data about those patients with everything from preexisting conditions to socioeconomic circumstances. "The registry not only provides blood samples, but also the stories of who they belong to," Dr. Albhaisi said. "It's an institutional resource to allow translational scientists to engage in research studies around COVID-19 in order to answer important questions — now and in the future."
A collaborative spirit marked all the projects, as researchers and clinicians reached across disciplines to fill new, critical needs. "The virus didn't have a department," said Dr. Moeller. "Cross-discipline research collaboration was a necessity, and we're lucky that we have that infrastructure in place here at VCU."
Pre-COVID studies innovate and adapt
VCU released continuity guidance for 750 active projects at the university last spring, and researchers evaluated their projects based on the health benefit to the patient. Just as doctors turned to telehealth for primary care and follow-up visits, clinical researchers could amend their protocols to include virtual strategies.
Over in VCU laboratories, "lab hibernation" meant that some projects were simply on pause. Some health research is easy to put on ice for a while — literally. "If you're working with DNA or RNA in particular, or a lot of biochemical materials, that kind of work is very amenable to placing in the freezer, then coming back to start again later," said John Ryan, Ph.D., a professor in the Department of Biology in the VCU College of Humanities and Sciences and VCU's associate vice president for research development.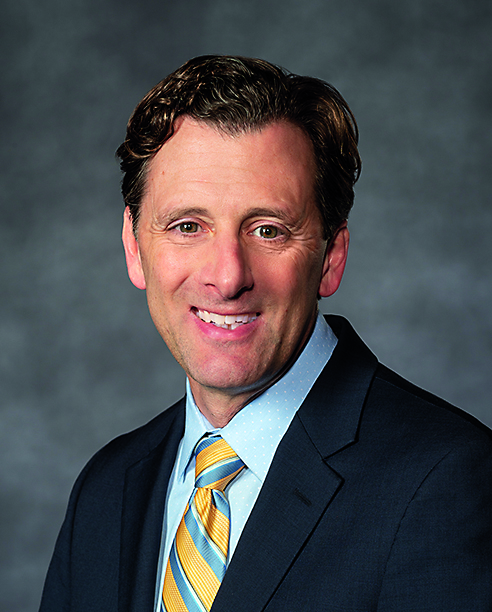 By June, plans were in place to safely bring health researchers back into their labs and clinics so that studies on other diseases, none of which took a break during COVID-19, could continue. Many researchers pivoted their research to incorporate the effects of COVID-19 on their patients or grapple with the secondary health impacts of the pandemic.
"This is a bizarre, probably once-in-a-generation experience with many people sheltering in place, delaying medical care, contending with a uniquely stressful situation," said Dr. Ryan. "And there's a lot of important health research coming out of that already."
VCU and its donors lay groundwork for expanded research
An influx of funds has been essential to VCU researchers' efforts. The Office of the Vice President for Research and Innovation, with the help of the Wright Center, created a fund for researchers who want to conduct COVID-related research. It awarded nearly $350,000 to 31 timely research projects through the fund.
VCU reported an increase in grant submissions over the same period from the prior year, fueled by new money for COVID-19 projects, but also by some researchers finding the time to submit for grants while they were briefly kept from their labs and clinics.
"I think we'll see an increase in federal and other funding, particularly related to infectious disease," said Dr. Ryan. "So that means that going forward, we should see VCU's research enterprise growing." Nationally, he added, the public health crisis is likely to lead to more time and funding for clinical and translational research.
Donors contributed to COVID-19 research as well, providing needed funding including $200,000 raised specifically to support Dr. Berry Fowler's research on vitamin C treatment for COVID-19 patients.
"In many ways, this unprecedented event is going to make research better at VCU," said Dr. Moeller. "We haven't just contributed to the body of knowledge about COVID-19, but we've learned more about how to make clinical and health-related research work for patients, for researchers and for the institution itself."