Home for the Holidays — The Gift of Health is one of the Most Amazing Gifts
When George Emerson felt a swollen lymph node in his neck in March 2005, he was given a standard treatment of antibiotics and told it was nothing to worry about. But the problem persisted throughout the year and he was referred to VCU Massey Cancer Center.
Even though the tests from his needle biopsy came back negative, George decided in December that he wanted the lymph node removed. The only time available for his surgery was Christmas Eve. George went ahead with the surgery and his follow-up appointment was on New Year's Eve with a nurse on his medical team. 
"I'll never forget her words as long as I live. She said, 'Mr. Emerson, I have very concerning news. You have squamous cell carcinoma of the throat.' I said, 'What is that?' And she said, 'You have cancer.'"
The medical team gave George a 50-50 chance of surviving five years. After researching the best treatment options nationwide, he decided to stay in Richmond to be close to his family and begin treatment at Massey.
"Looking back on it, throat cancer is a very painful cancer. Every day I had three daughters and my wife waiting for me at my house. It was a brutal treatment, but it made me realize how lucky I was to have MCV in Richmond," George told us.
George learned a lot about Massey during his treatments. "I had the second treatment of the day; there was a homeless man that came in before me most days. What amazed me about Massey Cancer Center was that every person was treated equally — whether you have all the money in the world or you have none — those nurses are holding your hand and telling you they want you to feel better. I remember being in the chemo room and the nurses bringing in ice, blankets and cookies. You could not find a kinder group of people to treat you."
George finished his treatment in the spring of 2006 and has been happily healthy since. "When I finished my treatment, I had one daughter married and no grandkids. I remember telling my daughters that I want some grandkids. Since then I've had seven. Now all my daughters are married. I got to go to every wedding and see every grandchild born. Family is the most important thing for me. I have a wife that I've been married to for 40 years and she's taken unbelievable care of me when I was sick and unbelievable care of me when I'm well.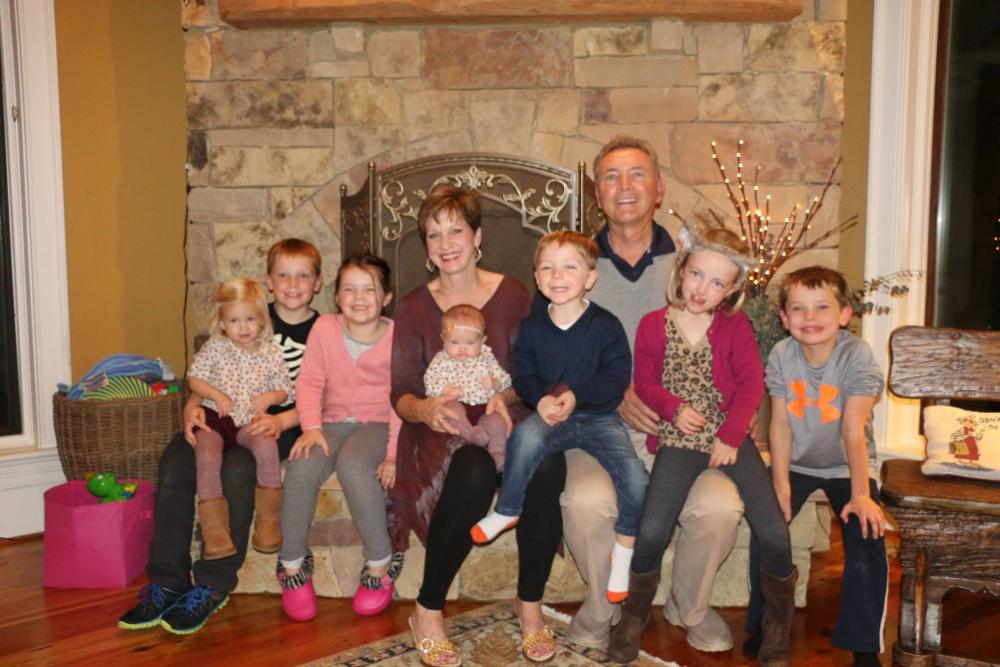 "We've always had a very close family and cancer brought us even closer. Thinking you're going to lose someone you love is horrible. I never go to bed at night without texting my daughters and telling them I love them. I appreciate where I am for sure."
Thirteen years after one of the worst times in his life, George is looking forward to celebrating a joyful holiday with his family. A year after his treatment he built a new house with space for a huge dining room table to accommodate the large family he envisioned in his future.
"Now on Christmas morning we have a big breakfast and it looks like an army in there opening presents and everyone running around. I just can't tell you how fortunate I am to be able to see and experience all that. I could have lost that. I'm one of the 50% who survived, and I feel very grateful for that."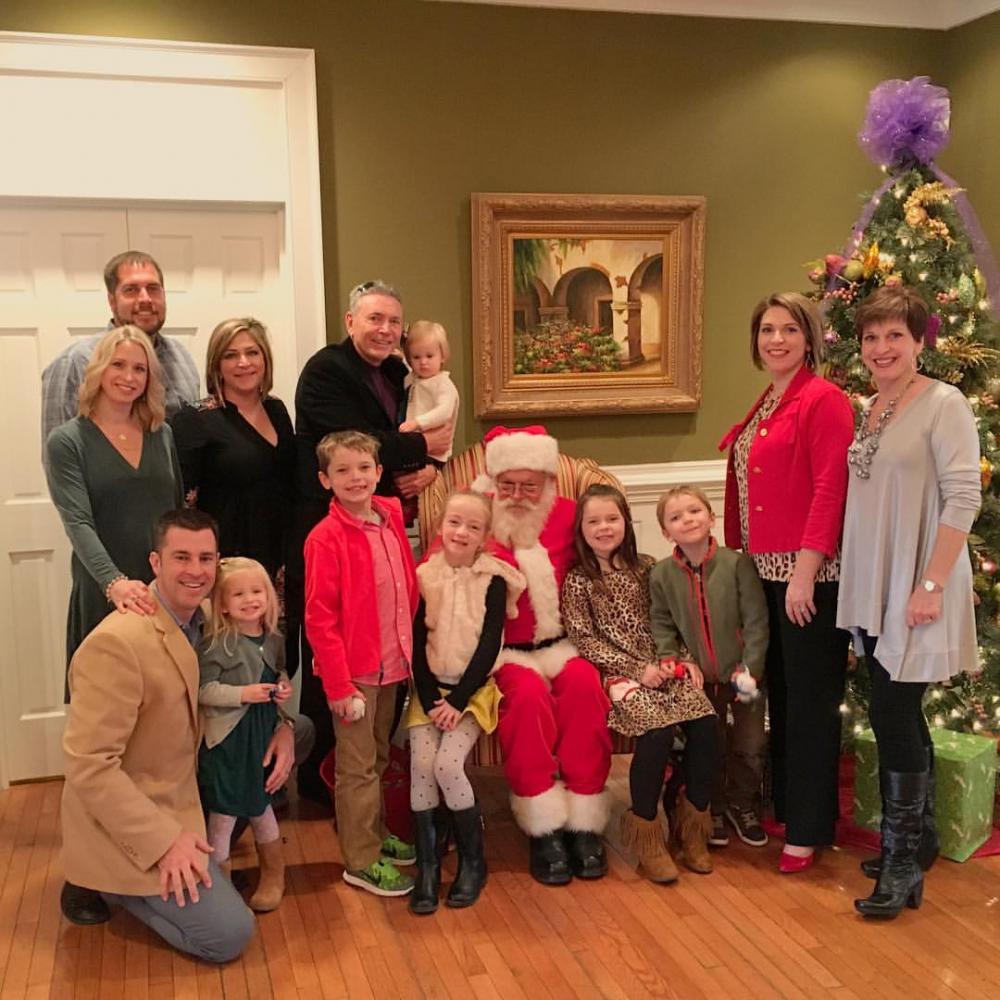 George has paid it forward and shown his appreciation for the lifesaving care he received. He and his family run the Highlands-Massey Classic, a golf tournament that has raised more than $2 million to support head and neck cancer research at Massey. George also serves on the boards of the MCV Foundation, Massey and VCU Health. 
"People ask why I support Massey — the money that went to save my life was donated by somebody like you and me. One-third of the money for cancer research comes from private philanthropy. Those funds go toward new cures. My treatment used to take 30 minutes and now it's two songs on an iPod. These treatments are changing at light speed and they're changing because VCU Health has the funds for that research.
"When you look at having cancer you want to go wherever you'll have the best chance of surviving.  There are treatments at VCU Health that other hospitals haven't even thought about. VCU Health has some of the best science in the country. It takes money to fuel that and that money comes from people like you and me."
For many this holiday season, the gift of health is the most amazing gift of all — it's a gift of extra time spent with loved ones. George Emerson received that gift when he was treated at Massey, and it gave him the time to meet seven future grandchildren he might never have known.
We at the MCV Foundation thank all our donors who give the gift of health by supporting the schools, units and programs at VCU Health. If you feel inspired to give the gift of health this holiday season, please visit our giving page to learn more. You can also support the Highlands-Massey Classic fund by clicking Give Now at the top left of our website, selecting Search for other funds from the Choose a fund drop down menu, and typing Highlands-Massey Classic.
From our family to yours, all of us at the MCV Foundation wish you a happy and healthy holiday!