How Faculty Center Equity in Patient Care, Research and Education
Toward a Healthier Virginia for All
This article is part of an ongoing series of stories highlighting VCU Health programs and initiatives aimed at addressing issues of access and equity in health care.

A broken ankle wouldn't stop Vanessa B. Sheppard, Ph.D. Just give her an ice pack and some elevation. She'll bring the grit and determination.
Four years ago, as she averaged 15,000 steps a day running to and from meetings across the MCV Campus, she slipped and broke her ankle while rushing down the stairs from her ninth-floor office near Capitol Square. Ever determined, and possibly in slight denial, she admits, about the injury, she limped downstairs, took a shuttle up the hill and limped to a meeting to rehearse an important presentation for VCU Massey Cancer Center's upcoming site visit to renew its National Cancer Institute designation.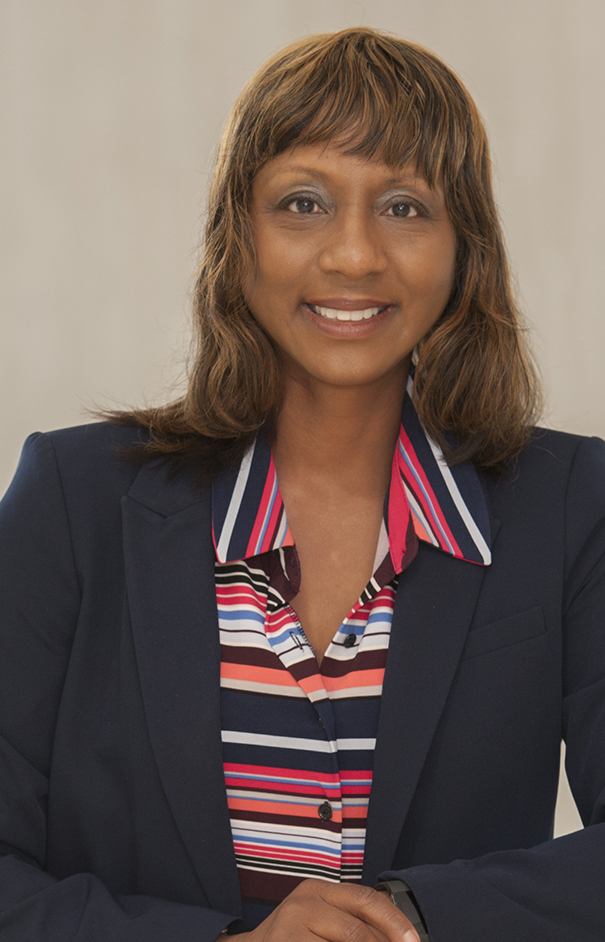 Dr. Sheppard's sense of urgency since then has not abated since then. She joined VCU Health from Georgetown University in part because of the opportunities to focus on an abiding passion to research and combat health inequities. What attracted her to Richmond, she says, was the intersection of her personal passion with VCU Health's role as a safety-net institution. She appreciated the intentional effort to combine research, patient care and education to build and test ways to reduce health disparities among vulnerable populations both here in Central Virginia and, with hope, around the country and globe.
Dr. Sheppard holds dual appointments in the VCU School of Medicine and VCU Massey Cancer Center, where she is associate director for community outreach engagement and health disparities. In the School of Medicine, Dr. Sheppard is an endowed professor and serves as chair of the Department of Health Behavior and Policy, which sits at the forefront of the school's efforts to local, regional and national health inequities. The department's work aims to generate insights that contribute to systemic changes that improve health care access and delivery for all individuals and populations.
"Our faculty and students are leading the way in addressing, challenging and reconstructing the systems that have resulted in life-threatening health disparities for decades," Dr. Sheppard said. "As our efforts and impact grow, our goal is to foster more multidisciplinary research, develop lasting educational programs and continue to expand our research portfolio."
Her work demonstrates a broad and growing commitment to center equity in all aspects of patient care, research and the training of future health care professionals. Dr. Sheppard's dual roles at the School of Medicine and Massey offer her unparalleled opportunities to research disparities, test interventions and directly engage with people who have the most to gain, both from improved health outcomes and successful interventions to help reduce or eliminate disparities.
Her personal research program is focuses on reducing disparities among patients diagnosed with breast cancer, and she's mentored junior faculty on projects studying a variety of public health issues including how to combat disparities that should be preventable given the standard of care possible. In rural areas across Central Virginia, a growing series of resource centers and programs are taking aim at educating residents, helping promote early screenings for cancer.
"Our cancer center has always had a commitment to the underserved," Dr. Sheppard said. "We are one of a few Minority Underserved NCI Community Oncology Programs in the country, and that enables us to create a network of clinical practices that have access to clinical trials we can bring to Virginia patients who may not typically have these opportunities."
Her office in Massey helps coordinate community navigators to educate and guide people through the process of cancer care and understand what behavior changes may improve health outcomes. They also work to improve access to treatments and clinical trials for rural underserved areas.
"At the end of the day, we want to be a national model for how to work in collaboration with the community to reduce the pain and burden of cancer in communities," Dr. Sheppard said. "It takes a team."
At the School of Medicine, her view is wider ranging, with faculty investigating disparities in care for people living with HIV both in the rural American South and globally. Their goal is to measure disparities in health outcomes and then analyze the causes and the challenges through a multidisciplinary lens. Ultimately, they hope to both improve the lives of patients who experience disparate outcomes from the standard of care and develop a generation of health care providers who bring an equity mindset to their work.
"I see this opportunity to learn what we're doing right and what we can improve," Dr. Sheppard said. "We serve a large, diverse population racially and geographically. Because of whom we serve, we have an opportunity to understand the differences and challenges among various subgroups and what solutions could serve as a national model."
The partnerships between researchers and clinicians, Dr. Sheppard said, are critical for testing interventions and connecting them back to a clinical setting. "We're tackling the hard problems and focusing on individuals who may not have the most optimal outcomes and improving their outcomes to help tell the story of how to reduce this burden from a subgroup," Dr. Sheppard said.
She and her colleagues find fulfillment in this flipped approach to their research – the opportunity to design research studies and trials with minority populations in mind, to center equity as a measure of success for their work to design better care models and systems. This approach – embedding clinical research in the community as a strategic approach for combatting health disparities – is one that Dr. Sheppard and her colleagues believe has the potential to give VCU Health national prominence.
"This is what I want to leave behind, and I don't take my presence here for granted," Dr. Sheppard said. "I want to help build an infrastructure and culture that will sustain and benefit the community for the long haul, because we will be in it for the long haul."
If you're interested in supporting health equity programs on the MCV Campus, please visit our giving page or contact Brian Thomas, the foundation's vice president for development and chief development officer.
Contact
Executive Vice President & Chief Development Officer
804-828-0067