Inaugural Endowed Lectureship Features National Addiction Expert
The VCU School of Medicine hosted the inaugural Adam Abubaker Memorial Lecture and welcomed a national leader in addiction medicine to the MCV Campus on April 25.
Nora D. Volkow, M.D., director of the National Institute on Drug Abuse at the National Institutes of Health, shared virtual remarks in conversation with F. Gerard Moeller, M.D., director of the VCU Wright Center for Clinical and Translational Research and a nationally renowned addiction researcher.
Dr. Volkow's work has been instrumental in demonstrating that drug addiction is a brain disorder. As a research psychiatrist, Dr. Volkow pioneered the use of brain imaging to investigate how substance use affects brain functions.
The new lectureship at the School of Medicine was created last year through a lead gift made by Omar Abubaker, D.M.D., Ph.D., the S. Elmer Bear Professor in the Department of Oral and Maxillofacial Surgery at VCU. By spring 2021, more than $100,000 had been raised through additional community support to fully endow the lectureship. The Adam Abubaker Memorial Lectureship highlights topics related to addiction medicine including prevention, treatment and improving the health of the community, as well as enhancing understanding of addiction and substance use disorders.
Dr. Abubaker's inspiration for this effort began with a profound personal loss. In 2014, Dr. Abubaker's son, Adam, lost a battle with opioid addiction.
A minor high school football injury is likely what led to Adam's opioid issues. In 2013, Adam had surgery to repair the injury and received a prescription of 90 Vicodin pills to manage his postoperative pain. 
"He didn't get addicted at the time," said Dr. Abubaker, "but gradually he kept coming back seeking more opioid prescriptions."
Adam began to struggle with prescription opioid medications, and like many who are prescribed opioids, he later transitioned to using heroin, the illicit drug which is cheap, widely available, highly addictive and deadly.
Adam's active heroin addiction lasted four months before his family helped him enter treatment. He would spend approximately 10 months in recovery before tragically dying of an overdose at age 21. All told, his battle against addiction spanned a little more than a year from his first prescription to his untimely death, a grim reminder of how intractable the opioid epidemic has become in the U.S.
Since then, Dr. Abubaker has been devoted to teaching safe prescribing practices to students in the VCU schools of Dentistry and Medicine. As a practicing professor of oral and maxillofacial surgery, Dr. Abubaker knows the medical profession has a moral imperative to deepen its understanding of addiction and to reform standards and practices to guard against future tragedies. Following his son's death, he went back to earn a graduate certificate in addiction studies to help in his advocacy.
"My studies confirmed my previous lack of scientific and medical knowledge about addiction," Dr. Abubaker said. "Not surprisingly, many of my colleagues in medicine and dentistry shared these profound deficiencies."
Dr. Abubaker has been using his personal and professional experience with the opioid epidemic to lecture on the dangers of these narcotics whenever possible. He hopes this lectureship will provide an annual opportunity to ensure faculty and students on the MCV Campus learn from the latest research on addiction and how practitioners across the health sciences can work to be part of a solution to the opioid crisis.
"No parent should have to endure the hardship of a loss this great," Dr. Abubaker said. "Doctors, including myself, were part of this opioid epidemic. I have made it my personal mission to be a part of the solution and to educate other health care providers on the dangers that opioid prescriptions pose and safe prescribing practices."
If you would like to support the Adam Abubaker Memorial Lecture, you may send a check, payable to MCV Foundation, to MCV Foundation, Box 980234, Richmond, VA 23298 or make a gift online. For more information, contact Brian Thomas, vice president and chief development officer for the MCV Foundation.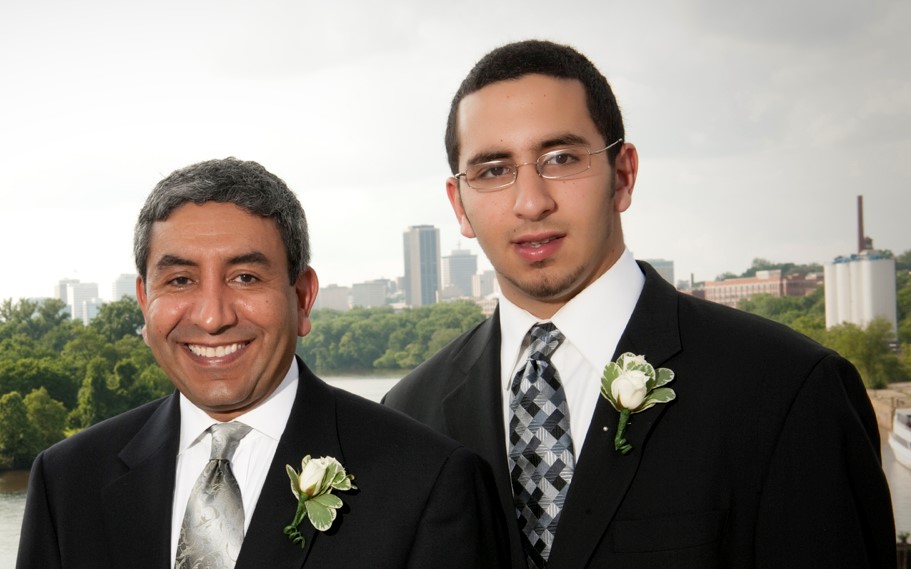 Contact
Executive Vice President & Chief Development Officer
804-828-0067