Liver Institute Gift Creates Two Endowed Chairs
VCU Health is poised to dramatically improve treatment options for liver research and care as it continues putting a historic $104 million gift to use. 
The time is now for patients with liver disease both locally and around the world to benefit from these advancements in care.

Arun J. Sanyal, M.D., director of the Stravitz-Sanyal Institute
The gift from Todd Stravitz, M.D., through his family's Barbara Brunckhorst Foundation, was announced in February 2022 and laid the foundation for the Stravitz-Sanyal Institute for Liver Disease & Metabolic Health. A portion of the gift is funding two endowed chairs. The Phillip B. Hylemon Endowed Chair of Medicine and Microbiology, created this fall, will fund the institute's chief scientific officer. The second chair, the Arun J. Sanyal Endowed Chair of Medicine, will be created in 2024 and endow a chair in honor of the institute's director. The new endowed chairs will support faculty who oversee research activities and translational investigations, mentor researchers and clinical fellows, apply for grants and seek collaborative opportunities with outside funding sources, including the National Institutes of Health.
"We are deeply grateful for the vision of the Barbara Brunckhorst Foundation to include funding for a pair of endowed chairs as part of their historic gift," said Art Saavedra, M.D., Ph.D., dean of the VCU School of Medicine. "The institute's faculty have been world leaders in advancing our understanding and treatment of liver and metabolic diseases. With the benefit of philanthropic support, the physician-scientists who will hold these endowed chairs will build on that foundation and explore ideas and innovations that will ultimately transform today's standard of care."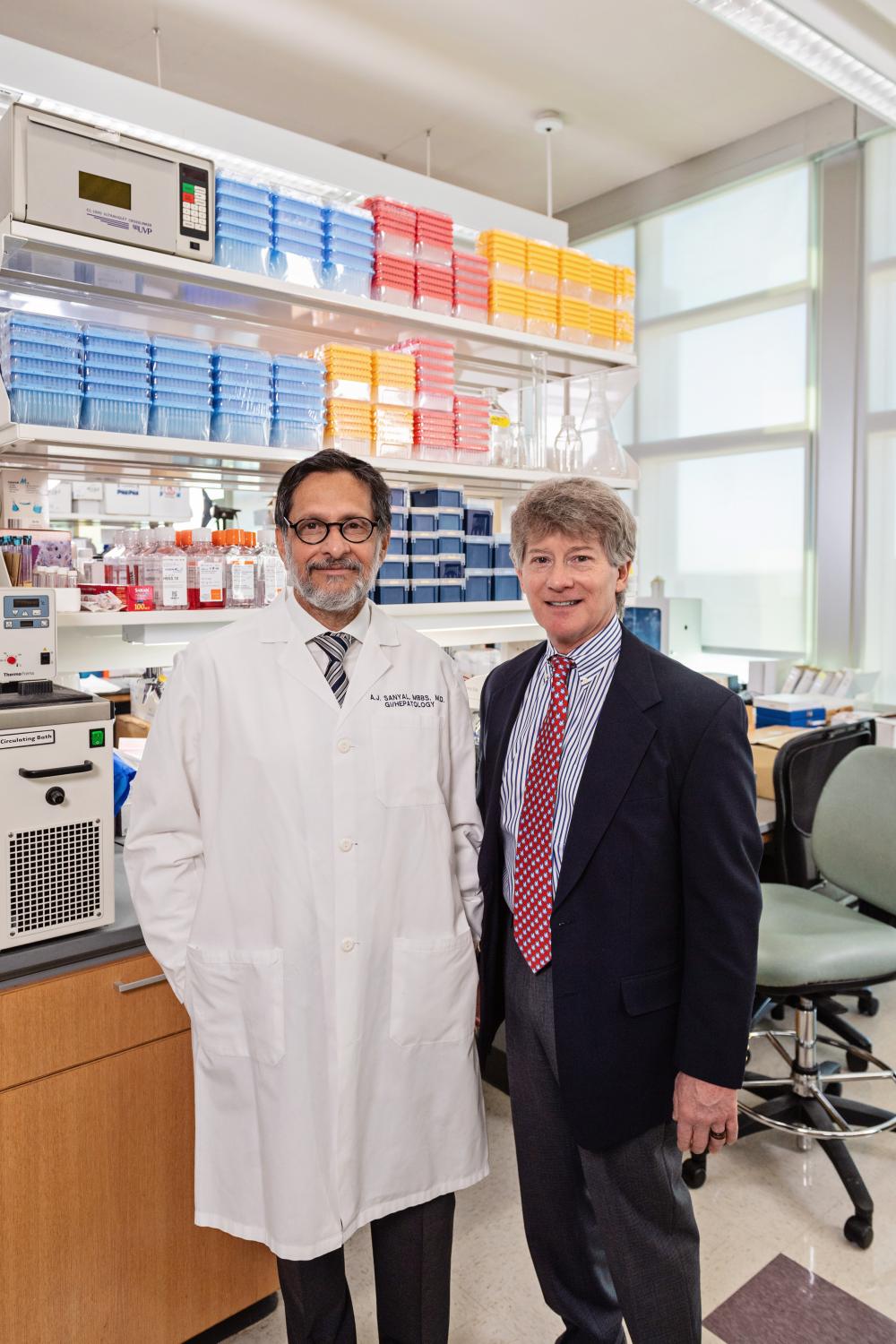 The Stravitz-Sanyal Institute will align existing research and programs, including hepatology and research teams within the School of Medicine's Department of Internal Medicine, VCU Health Hume-Lee Transplant Center, VCU Massey Comprehensive Cancer Center and VCU Health Pauley Heart Center. It will also grow research and health care teams for liver-related clinical specialties, such as metabolic dysfunction-associated steatohepatitis, end-stage liver disease, liver transplantation, liver cancer, women's liver health issues and rare hepatology diseases.
"These endowed chairs are an essential step to growing and expanding our clinical footprint and the dynamic research and training in liver disease and metabolic health happening within VCU programs," Dr. Sanyal said. "The time is now for patients with liver disease both locally and around the world to benefit from these advancements in care."
---
 If you are interested in supporting the Stravitz-Sanyal Institute at VCU, please contact Niles Eggleston, VCU's senior associate vice president for medical philanthropy and alumni relations, at 804-828-2112 or egglestonn@vcu.edu.