Loss, Grief and Gratitude
Terrence Walker faced the unimaginable when his wife Tracy died of colon cancer before reaching her 50th birthday. In the time since her death, he has found solace in giving back to honor the support of his colleagues and the care she received at VCU Massey Cancer Center.
"It has been therapeutic for me to give back," said Walker, an 18-year employee of VCU who works in the University Counseling Center. "I wanted to find some way to express my gratitude for the care she received and to the institution for support I received from colleagues."
Coworkers pooled their leave time to donate to him so that he had time to grieve after nearly seven years of juggling his day job, care appointments for Tracy, child care for their now 13-year-old son Joseph and the weight of losing the love of his life.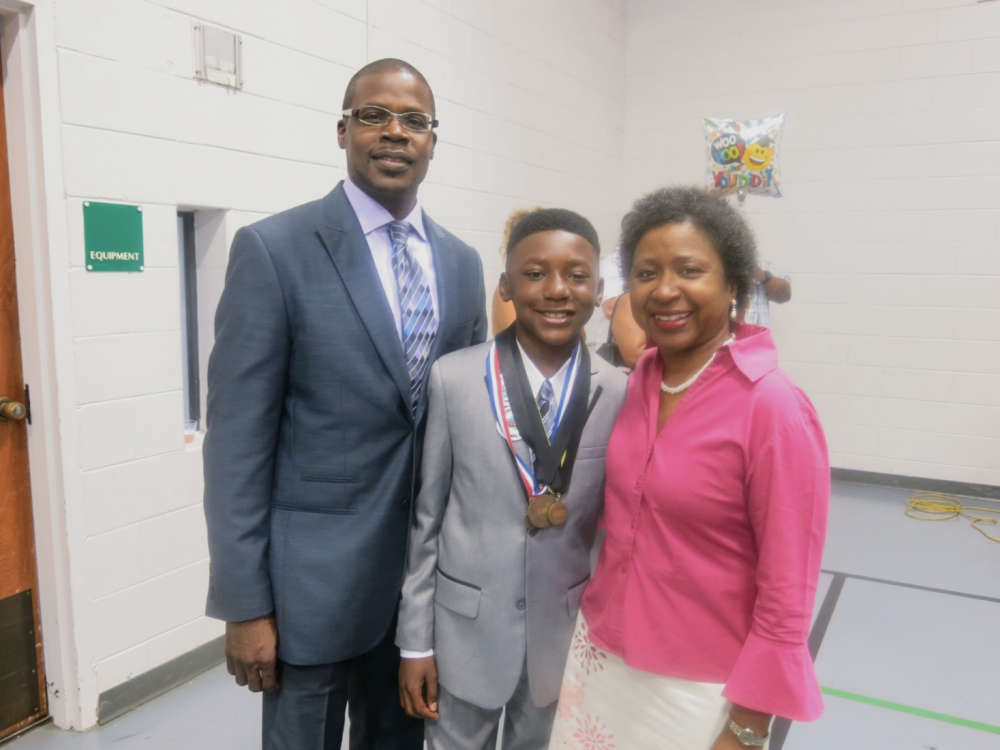 Walker has given back frequently to support causes at VCU. He supported a food pantry for students experiencing food insecurity, helped fund a scholarship for Dreamers, and donated to the chapel at VCU Medical Center, where Walker remembers many moments reflecting and praying during Tracy's treatments and hospital visits. To him, his latest gift was a natural progression to support the MCV Campus and its mission.
"I watched her go through the end stages of her life and I felt so powerless to do anything about her suffering," Walker said. "When she passed, I began to think about what I can do. I was in a position to financially give back, and I hope that this will help with research that spares families the pain and loss I've experienced."
Walker's gift was made by designating the MCV Foundation as a beneficiary of appreciated stock he owns. The appreciated stock will support Massey, and Walker did not add any restrictions, he says, because he trusts that Massey will have the best sense of how to use the resources to support its mission in ways that are impactful. By using a beneficiary designation to make a gift of his stock, Walker has the peace of mind that comes from knowing that when he passes away, his gift will benefit Massey immediately, without the delays or costs of probate.
"What I'm giving is such a small fraction compared to what the needs are," Walker said. "I hope that what I can do to help will encourage others to give. That would make me feel happy about making a difference where I can."
Make a Great Impact with a Charitable Beneficiary Designation
Allows You to
Name the MCV Foundation as a beneficiary of your retirement plan or other account.
Make a gift that doesn't cost you anything right now.
Provide future support for MCV Foundation.
How It Works
Retirement plans, IRAs, life insurance and commercial annuities are not controlled by the terms of your will but instead use beneficiary forms to determine who receives them.
Beneficiary forms supersede your will when it comes to passing these assets, making them effective and easy ways to leave a legacy.
By naming the MCV Foundation as a beneficiary of one of these assets, a gift will come directly to the MCV Foundation to be used in the manner you have directed.
How You Benefit
It is one of the simplest ways to make a legacy gift.
You maintain control of your assets during your lifetime and can modify your plans as needed.
Your gift passes outside of probate and is excluded from your estate for tax purposes.
You avoid passing heavily taxed assets to heirs if you designate certain asset types for the MCV Foundation.
You will become a member of the MCV Society, which honors those who have made a planned gift of any size to support one of the MCV Campus partners. Society members are invited to special events and programs in appreciation of their commitment to the future of the MCV Campus.
Ways to Give
Retirement plans and IRAs
Life insurance policies
Commercial annuities
Bank accounts
Investment accounts
For more information about charitable beneficiary designations or any other planned gift to the MCV Campus, contact Ann Deppman, director of gift planning at the MCV Foundation.
Contact
Assistant Vice President of Planned Giving, Virginia Commonwealth University
804-828-7370