Loving Gift Is a Legacy of Hope
Larry Loving Sr. and his wife, Christiane, lost two of their four children — both to brain cancer — within three years of each other.
It was a test of his faith, Larry said.
First, Noëlle, the Lovings' compassionate second-born, died at 37 of an inoperable brain tumor in 2017, one year after diagnosis. In 2020, their youngest, Philip ("Phil"), passed away at age 32 after a 10-year battle with brain cancer, just two months after the birth of his second child.
The unbearable losses sent shock waves of grief through the family, but following Noëlle's and Phil's deaths, the Loving family — including Noëlle's and Phil's surviving siblings, spouses, beloved nieces and nephews, and a cadre of aunts, uncles and cousins — were determined to create meaning from their loss.
The Lovings founded the Noëlle C. Loving "But Tomorrow" Foundation as a way to continue Noëlle's, and later Phil's, legacy by helping other families in similar circumstances.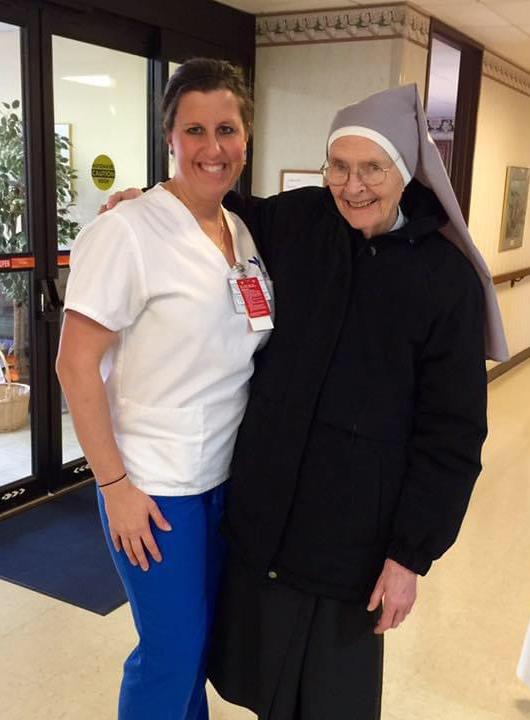 "But Tomorrow" is a nod to Noëlle's unwavering, hopeful outlook on life.
"As a child, whenever Noëlle would want something, and we would say 'no,' she would just look at us and smile, and say 'But tomorrow?' and walk away," Larry shared. "She would always say that: 'But tomorrow.' And we would laugh and say, 'Yes, hon, maybe, tomorrow.'"
The foundation, which expanded to include Phil's name after his passing, focuses on advancing quality of life for terminal patients. Together the Loving family and the "But Tomorrow" Foundation committed a leadership gift to name a family lounge at VCU Massey Cancer Center in the Adult Outpatient Pavilion, a state-of-the art facility that opened in 2021. In the lounge, volunteers provide snacks for patients and their families when they are at the clinic for treatment. Massey also named a space for Noëlle in its palliative care unit, where she worked.
The gift for this family lounge is a way for the Lovings to honor and remember Noëlle and Phil — and to help bring hope and comfort to other families fighting cancer at Massey. It's also a community effort.
"This would not be possible without help from the many wonderful people who have supported our work, to improve quality of life for people who need it more than you will ever know, by donating to the "But Tomorrow" Foundation and to Massey," Christiane Loving said.
---
If you are interested in supporting VCU Massey Cancer Center's efforts to provide compassionate care, please contact Jasmine J. Davis, senior director of development with the Office of Medical Philanthropy and Alumni Relations, at 804-484-4903 or jjdavis3@vcu.edu.