MCV Foundation Awards $4M to VCU to Advance Student DEI on Health Sciences Campus
The MCV Foundation has announced it will award $4 million over four years to Virginia Commonwealth University to recruit highly qualified students from underrepresented backgrounds to the university's five health sciences programs. Scholarship recipients will go on to meet the health care needs of diverse people and communities locally, nationally and around the globe.
Deans on VCU's MCV Campus — which includes the College of Health Professions and schools of Medicine, Pharmacy, Dentistry and Nursing — will use the funding to attract, enroll, educate and graduate a more diverse student population. Over 4,100 students are currently enrolled in a VCU health sciences degree program in the 2022-23 academic year, representing about 15% of VCU's overall student body. Underrepresentation of racial and ethnic minorities among health care professionals is an ongoing challenge in the U.S.
"Improving diversity, equity and access in health care delivery, research and education sits at the core of everything we do," said Margaret Ann Bollmeier, president and CEO of the MCV Foundation. "The health care workforce — whether in specific communities or on a global scale — should reflect the same diversity as the people it serves. We're confident our MCV Campus partners will use this award to affect significant change in moving toward that goal."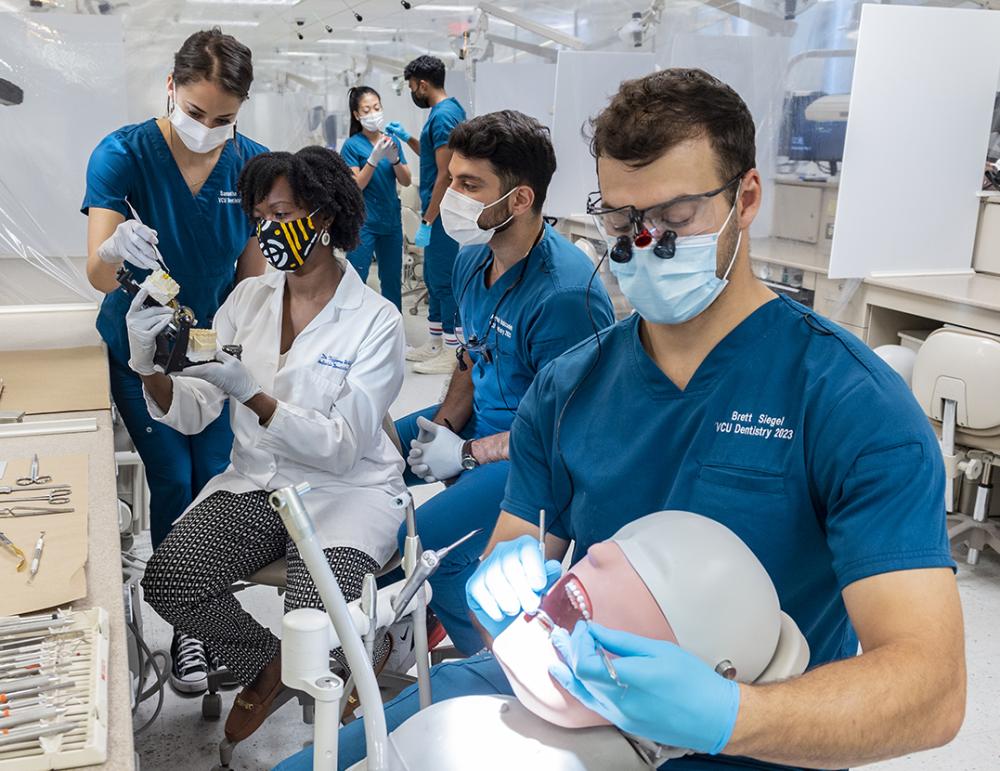 Research has shown that racial and ethnic minorities continue to experience greater incidences of disease and earlier mortality, and some health care professionals diagnose and treat patients differently based on their race or ethnicity. According to VCU's health sciences deans, there is compelling evidence that increasing the number of health care providers from diverse backgrounds is a critical step to building health equity, improving access to health care, improving health outcomes and providing better patient‐centered care.
"To create thriving communities, we need a thriving health care workforce with professionals who reflect the populations we serve," said Michael Rao, Ph.D., president of VCU and VCU Health. "This award helps us remove financial barriers that prevent talented, qualified students from pursuing a health care career. As a public university and health care system, we're committed to truly representing all of the communities we serve."
VCU's School of Nursing, for example, has continuously increased recruitment and retention of underrepresented minority students and graduated the largest and most diverse group of nursing professionals in Virginia in 2021. Half of the currently enrolled students are nonwhite and more than 90% of graduates go on to work in Virginia, building better health equity in the commonwealth. The award from the MCV Foundation will improve these figures and help all of VCU's health sciences schools achieve better diversity and inclusion.
"We are deeply grateful for the MCV Foundation's commitment to VCU's health sciences schools and our College of Health Professions," said Marlon Levy, M.D., interim senior vice president for health sciences at VCU and interim CEO for VCU Health System. "It will enable us to more effectively compete for outstanding candidates who come from middle- and lower-income backgrounds and those who may be the first in their family to go to college, much less pursue a graduate degree. And because many such applicants come from minority groups that are historically underrepresented in health care delivery, this award will enable us to strengthen the diversity of our student body even further."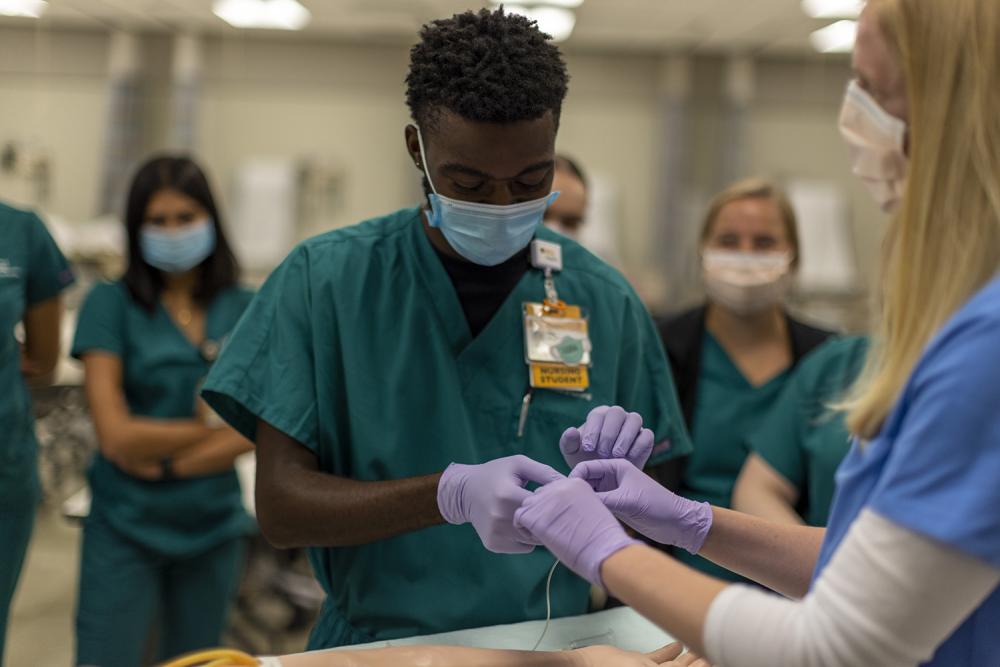 Studies show that health care providers who identify as racial or ethnic minorities place greater value on serving vulnerable or low‐income populations. In addition, many students from economically less‐advantaged backgrounds report they intend to practice in communities similar to the ones in which they grew up. However, there remains inadequate representation of diverse communities of qualified students from diverse backgrounds in health science programs across all the health care professions – medicine, nursing, dentistry, pharmacy, physical and occupational therapy, health administration, nurse anesthesia and others.
"While we are not a grant-making foundation, we saw this as a special opportunity to raise awareness of this important need and make a difference through philanthropy," said Ellen Spong, chair of the MCV Foundation Board of Trustees. "We want this award to inspire others to support scholarships, fellowships and student success initiatives that advance diversity and inclusion in VCU's health sciences programs so that more people ultimately have access to comfortable, safe, top-quality health care."
If you are interested in supporting the next generation of health care providers or making an impact on current research and patient care, learn about the ways you can contribute on our giving page.