MCV Foundation Endowment Grows to Better Serve VCU Health
Each fall, the MCV Foundation distributes its endowment report to donors across the MCV Campus who have established or contributed to more than 1,700 endowed scholarships, professorships, research and program funds.
This year, the report showed the foundation is as strong as ever, and that it's making an impact on the future of healthcare, research and education. Below, you'll find some of the numbers and a link to the full report that includes several stories about the generous, inspiring people who make the funds so impactful.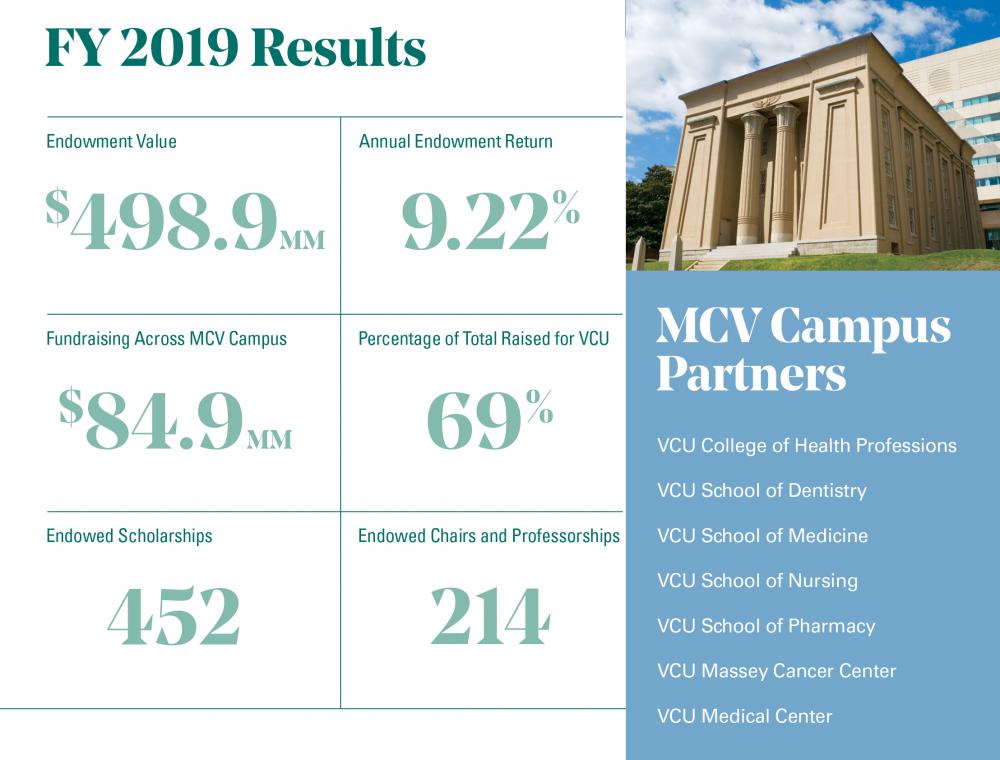 Read the full report and stories of VCU Health's incredible donors here.
Stories we shared this year include the following.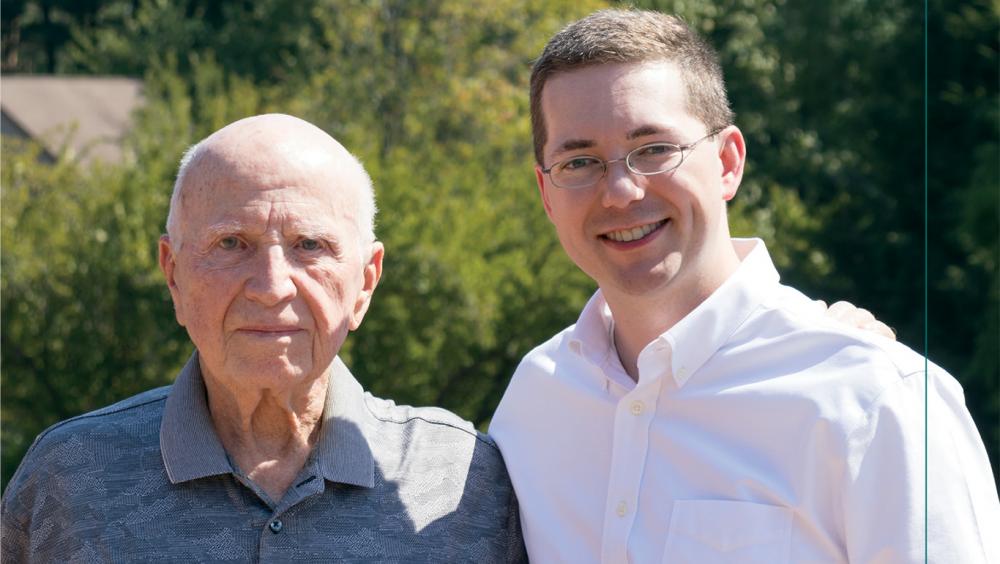 Henry Belcher, M.D., and Benjamin Fox, M.D., have remained in touch after Dr. Fox graduated from the School of Medicine in 2012 with the help of Dr. Belcher's scholarship. Dr. Belcher's generosity inspired Dr. Fox and his wife to pay it forward and establish a scholarship of their own in 2018 to help future family medicine physicians.
____________________________________________________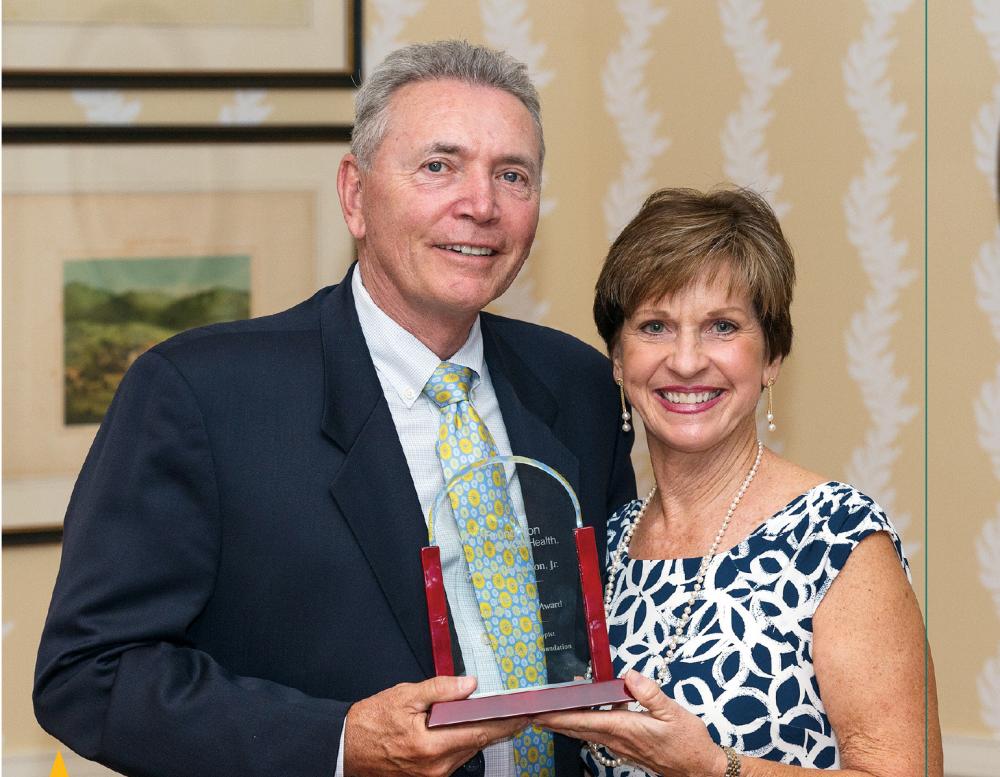 George Emerson receives the MCV Foundation's Dowdy Award in recognition of his fundraising leadership in a volunteer capacity. He and his wife Darlene have created the Emerson Head and Neck Cancer Research Fund at VCU Massey Cancer Center and the Darlene and George P. Emerson Jr. Professorship in Cancer Research at the School of Medicine to advance research and treatment of head and neck cancers on the MCV Campus.
____________________________________________________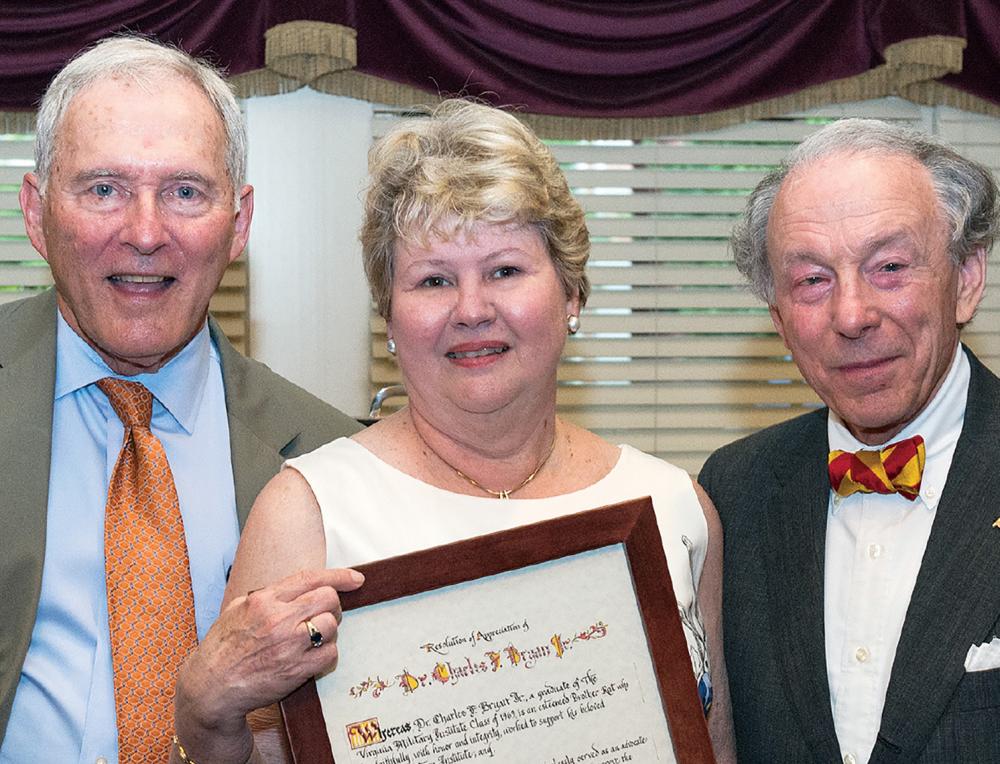 Charlie Bryan, Ph.D., and his wife Cammy, along with John Ishon, one of Charlie's brother "rats" from Virginia Military Institute, look over a resolution in appreciation of Charlie during a reception where the Dr. Charles F. Bryan Jr. Parkinson's Research Fund was announced.
____________________________________________________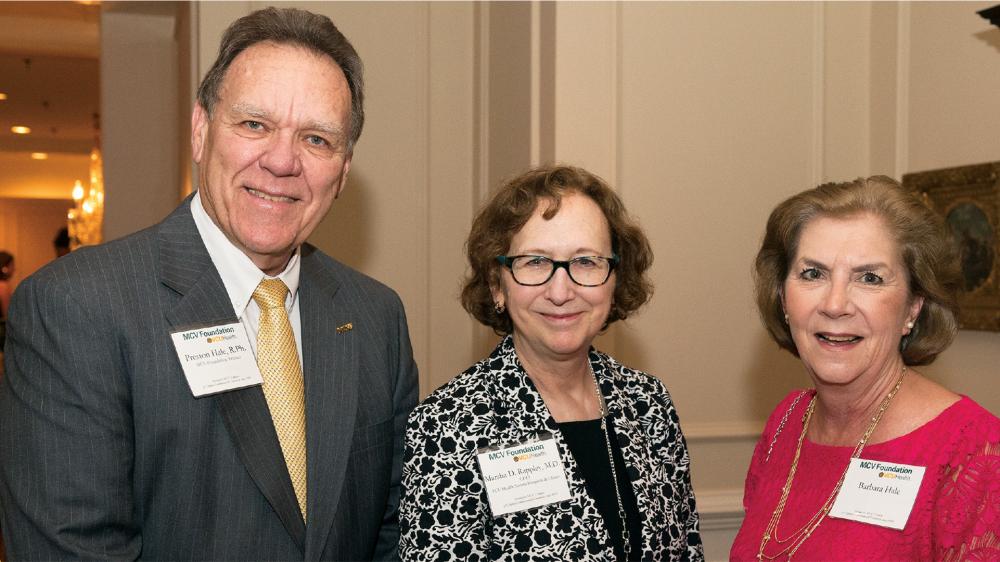 Preston Hale, a member of the MCV Foundation's Leadership Council, is leading a group of fellow 1972 graduates from the School of Pharmacy to build support for a scholarship to support students. He and his wife Barbara (right) – pictured with Marsha Rappley, M.D., VCU senior vice president for health sciences and VCU Health System CEO – are longtime supporters of the academic health center.
____________________________________________________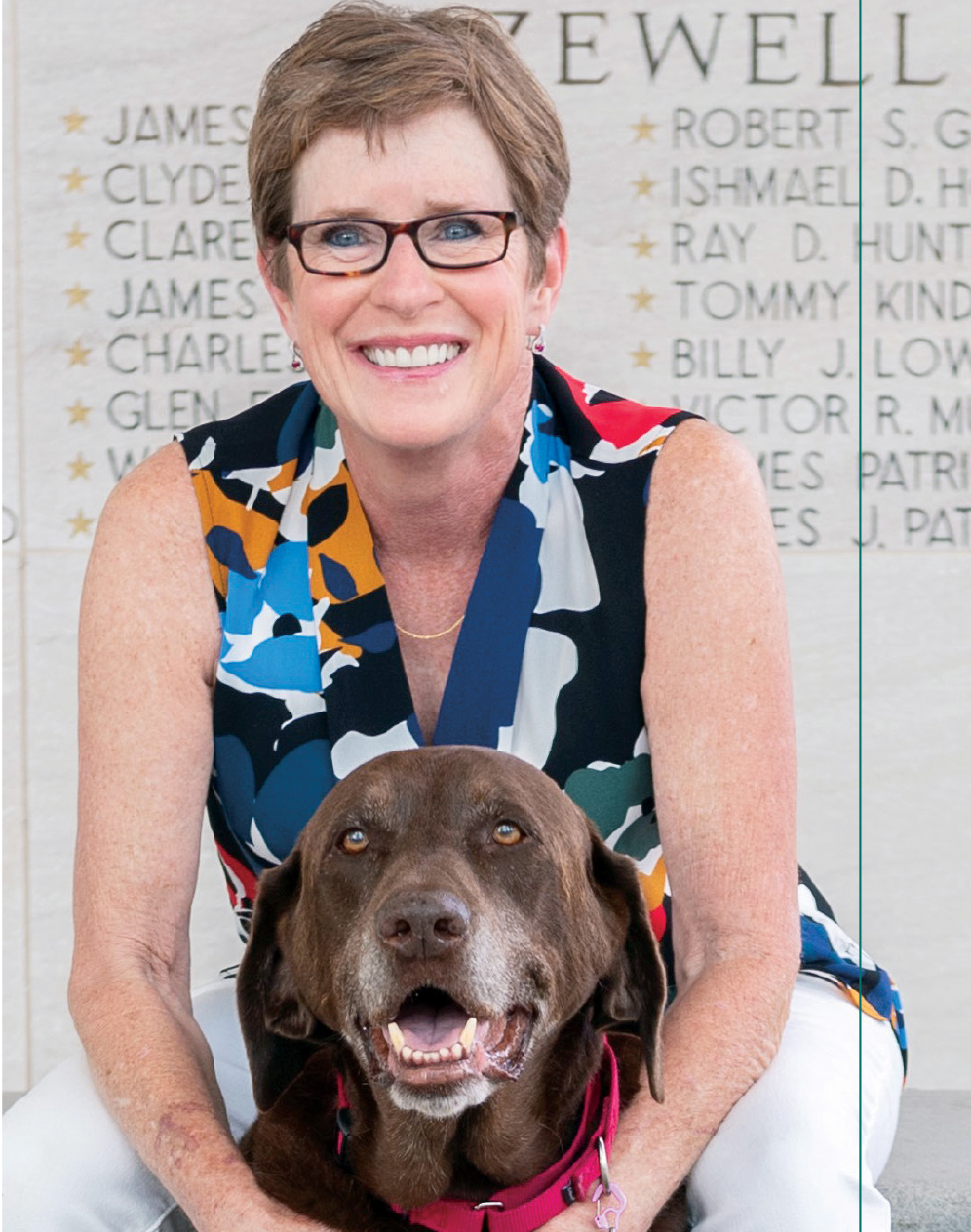 Cindy (Wishmyer) Horner wants to ensure veterans and their spouses have a little extra support when going back to school to advance their careers in nurse anesthesia. To help, she created a scholarship to honor her father, who served in the U.S. Navy, and her classmates, who served in the military.
If you're interested in learning more about endowed funds and how you can use them to honor a loved one, save lives, support research and educate the next generation of healthcare providers, please visit our endowment page.