A Million-Dollar Challenge to Support VCU Health's COVID-19 Response
Collective efforts of the MCV Campus to respond COVID-19's impact in central Virginia have been nothing short of heroic. Our frontline healthcare professionals continue to provide excellent care for all our patients while navigating a rapidly changing situation with grace under fire.
The challenges have been many, but the response has been fiercely committed. Work to ensure the safety and health of both patients and team members has been one of the most heartening examples of the health system's remarkable response.
Truly, everyone has stepped up to do their part during this tremendously challenging time. Care providers continue to ensure our non-COVID-19 patients receive care in the safest possible conditions. Researchers have reprioritized their work to explore clinical trials and studies and to test treatment options for individuals affected by the virus. Faculty and students have adapted to virtual instruction and have donated critically needed equipment to the hospital system as skill labs sit temporarily idle.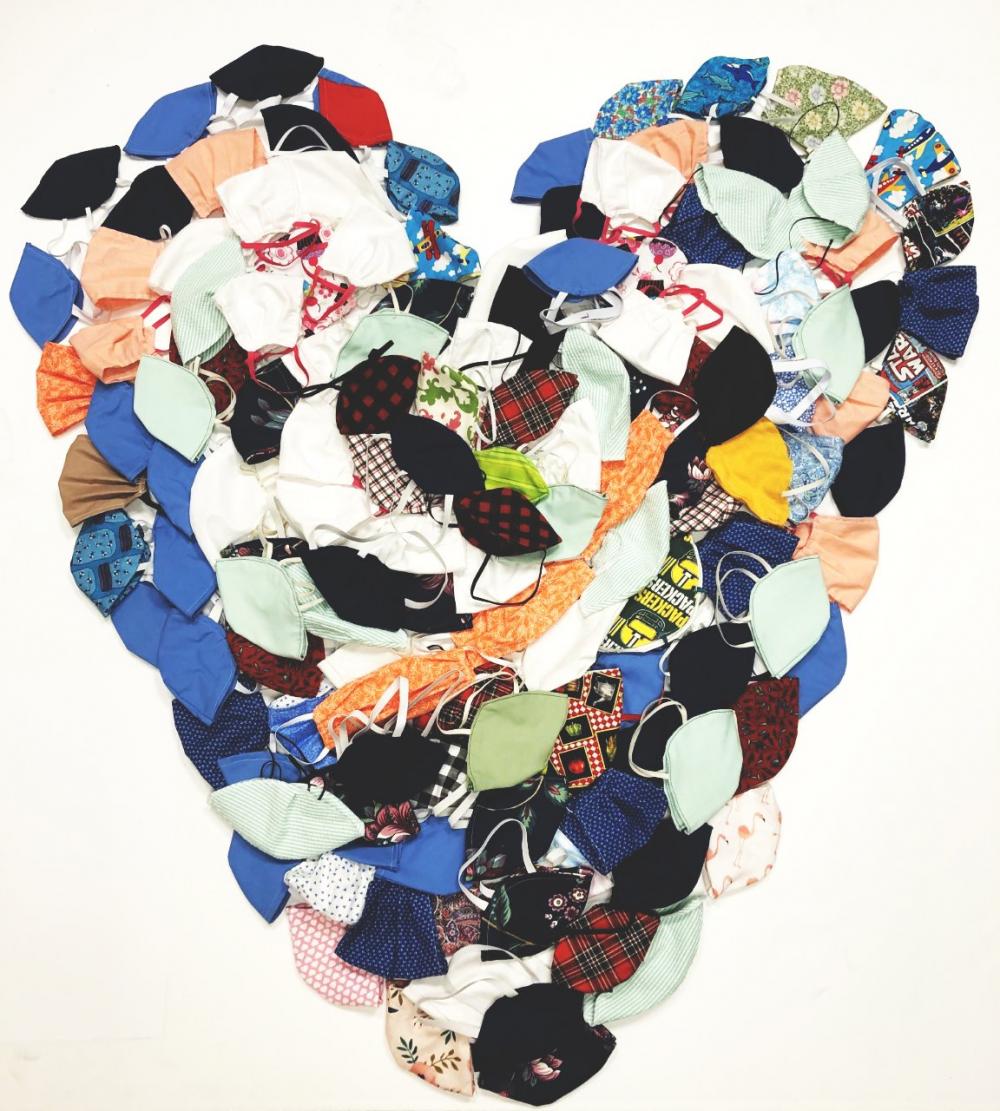 Last month, the VCU Health COVID-19 Response Fund was established by leaders at VCU Health the MCV Foundation and will be used exclusively to deal with COVID-19 issues facing Richmond and Central Virginia.
Earlier this week, Virginia Commonwealth University announced an anonymous donor has made a $1 million gift to support the VCU Health System on the MCV Campus.
We're both in awe of the donor's generosity and the challenge issued to the community to make an additional $1 million in donations to support VCU Health's COVID-19 Response Fund. 
It's one thing to support such an acute need during this challenging time, but it's another level of inspiration to encourage everyone who can to support a fund that will have a direct impact on the hospital's efforts to care for patients, research treatments for the novel coronavirus and support the healthcare professionals on the frontlines of the COVID-19 crisis.
"This extraordinary generosity provides critical funding to assist our academic health system in meeting the needs of our community," said Peter F. Buckley, M.D., interim CEO of VCU Health System and VCU's senior vice president of health sciences. "But just as importantly, this donor has come alongside our healthcare providers as partners in an unprecedented situation. Our staff has been working tirelessly to care for our patients and prepare for what's to come. They're serving on the front lines, facing a public health crisis that is bigger than all of us. And today we take heart in this tangible example of our community's respect and the extent to which they'll aid us in our work."
During this national crisis period, VCU Health is focused, as always, on providing exceptional services to patients and students. As Central Virginia's COVID response team, researchers and caregivers are working around the clock to provide resources and care to fight this pandemic.
Specifically, the VCU Health COVID-19 Response Fund provides unrestricted resources to address the critical needs related to:
Patient support: Diagnostic and treatment efforts, care, equipment and facilities, home monitoring and transportation.
Research: Clinical trials, inpatient testing and participation in national efforts as well as research related to creating our own equipment and devices to save lives threatened by COVID-19.
Medical staff and health sciences student support: Rooms for hospital staff working in COVID-related areas who can't return home and put their families at risk, increasing child care alternatives and supporting our health sciences students displaced by the COVID-19 crisis.
"The VCU Health System is on the front lines of this historic and unprecedented fight, and I am grateful for this generous support of our courageous and committed care providers," said Michael Rao, Ph.D., president of VCU and the VCU Health System. "This will enable and empower us to find solutions to one of humanity's most pressing problems and allow those we serve to know they are in the very best hands." 
If you would like to support VCU Health's efforts to respond to COVID-19 through great care and research into treatments, visit support.vcu.edu/give/covid.