Personalized Medicine at its Finest
During Cancer Immunotherapy Month, we're looking back at an article from NEXT Magazine about CAR T-cell therapy, a new type of immunotherapy that VCU Massey Cancer Center was the first in Virginia to provide.
CAR T-cell Therapy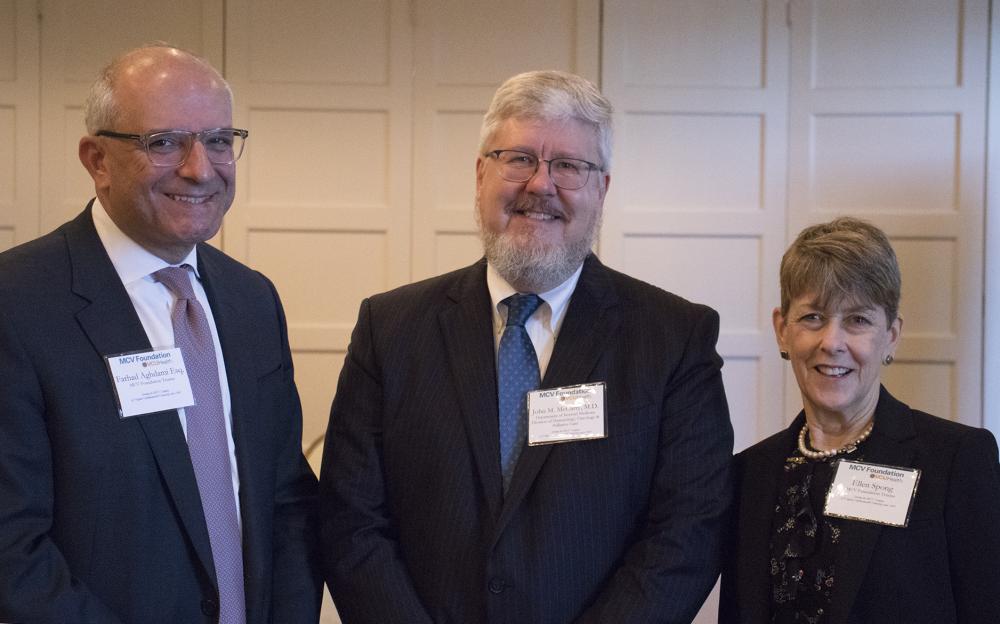 Chemotherapy, radiation and surgery have been the hallmarks of cancer treatment over the last several decades, and targeted drug therapies have been added to the arsenal in recent years. But what happens when these methods don't result in a cure? In the most severe cases, patients have been left with limited options, such as hoping for a new clinical trial or entering hospice care to manage their symptoms.
Immunotherapy is offering fresh hope to patients through a new approach — adoptive cell transfer — which mobilizes the patient's own immune system to attack tumors. CAR T-cell therapy is a type of adoptive cell transfer that has successfully passed clinical trials and is now offered at select academic health centers and hospitals to treat patients with aggressive types of B-cell lymphoma, cancer of the lymphatic system, and B-cell acute lymphoblastic leukemia, a type of blood cancer.
"I've been doing bone marrow transplant for 30 years and I view this as 'Transplant 3.0' — the next evolution in using cells of the immune system to treat cancer when standard therapies don't get the job done," said John M. McCarty, M.D., a professor in the VCU School of Medicine, director of VCU Massey Cancer Center's Cellular Immunotherapies and Transplant Program and the G. Watson James Endowed Professor of Hematology.
CAR T-cell therapy, Dr. McCarty said, "engineers the patient's own immune cells to recognize and target tumor cells, it expands the patient's quantity of T-cells, and it reactivates and reenergizes the patient's T-cells to kill the targeted cells."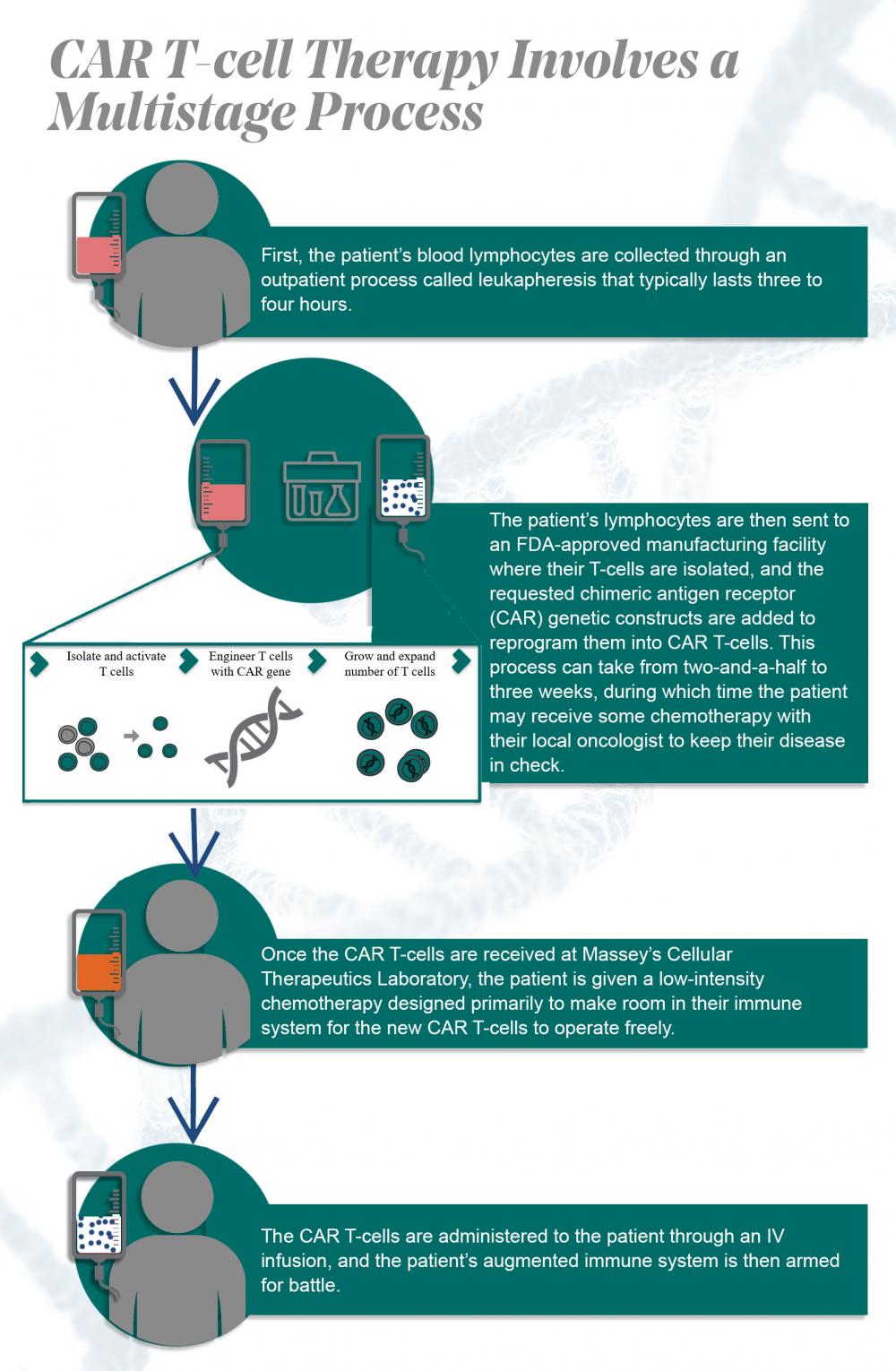 "Previously, we haven't had a lot of additional treatment options for patients with B-cell leukemias and lymphomas who didn't respond to chemotherapy or had their cancer return," Dr. McCarty said. "CAR T-cell therapy is giving those patients a second chance."
In addition to second chances, CAR T-cell therapy is often preferable to other options from a patient's perspective because it involves one round of treatment with local monitoring for a month. Previous options included multiple rounds of chemotherapy or even a month-long in-hospital stay for a transplant.
"Our initial treatment responses have been far more than promising and satisfying to our team, and especially for those involved," Dr. McCarty told us.
Future potential uses for this technology are immense and could include targeting other hematologic cancers, as well as solid tumors, such as neuroblastoma, some sarcomas, and HPV-related cancers.
"The beauty of this technology is it has the promise and potential to truly marry precision with personalized medicine — that's the future of cancer treatment, Dr. McCarty said. "Massey Cancer Center has the tools to support high-quality research from seed money with the first investigator to carrying out complex clinical trials and care. This allows us to bring cutting-edge therapy to the people of the Mid-Atlantic region and will allow us to continue to add therapies that will make Massey a medical destination for patients to receive world-class care."
If you would like to be a part of the next great cancer breakthrough and support Massey, click the Give Now button at the top of this page and search for the "Bone Marrow Transplant General Fund." If you'd like to learn more about the various tools we have in place to help you make an impactful gift, visit our giving page.