Reflecting on Life's Biggest Questions
Pastoral care scholarship prepares chaplains to play invaluable role in health care
Sometimes science hits a wall.
That's where Caitlyn Bailey says her chaplain colleagues, trainees and students step in to help people face the most enormous challenges of their lives.
"When the doctor says the last cancer treatment didn't work, or when they tell the mother her baby isn't going to survive, that's where we come in," said Bailey, M.Div., who is affiliate faculty in the Department of Patient Counseling at the College of Health Professions and a pastoral care supervisor at VCU Health. "People go to the spiritual, they go to the existential. They ask the big questions about life, and the world, and why we're here."
These questions come up more often and carry more weight during a global pandemic, which is why, for those who must be there, VCU Health has been as comforting a place as possible as COVID-19 impacted the region.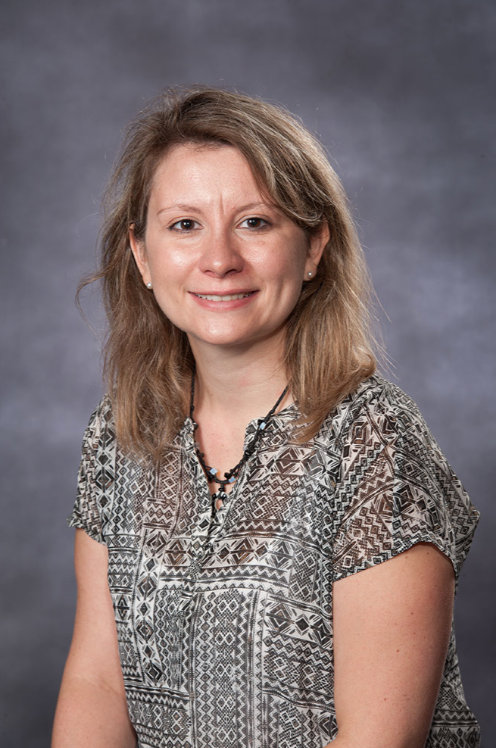 "Compared to other health systems, chaplains and spiritual care providers are extremely well integrated into VCU Health," Bailey said. "In a time of unprecedented crisis, our chaplains, students and residents are heroes. They've been entrusted with the spiritual and existential care of staff, patients and families."
This care over the past year has included sitting outside during visitor restrictions with families who have learned their loved ones passed away inside, praying with those of all religions who want an extra voice, creating meditation resources for staff, playing guitar in nursing stations of the hardest hit units, setting up video conferences to put patients as close to their families as possible, and helping people reflect on some of the big questions that often don't have answers. 
The unbelievably strong, compassionate chaplains, trainees and students who provide this care at VCU Health are part of the Department of Patient Counseling at the College of Health Professions and the Department of Pastoral Care at the hospital.
The college's department is one of the leading patient counseling and pastoral care programs in the country. Accredited by the Association for Clinical Pastoral Education , it is the only accredited program in the country to offer academic credit for all clinical pastoral education.  It created one of the nation's first master's degrees in patient counseling, produced some of the first African American and first female training supervisors and is one of only two programs in the country housed in a college of health professions. In addition, as Bailey explained, it is uniquely and tightly integrated into the health system through its sister department in pastoral care.
Much of where the department stands today is thanks to the visionary leadership of Lex Tartaglia, D.Min., who served as chair from 1996 to 2008 and as director of pastoral care from 1996 to 2007. He then served as senior associate dean for the College of Health Professions for 12 years.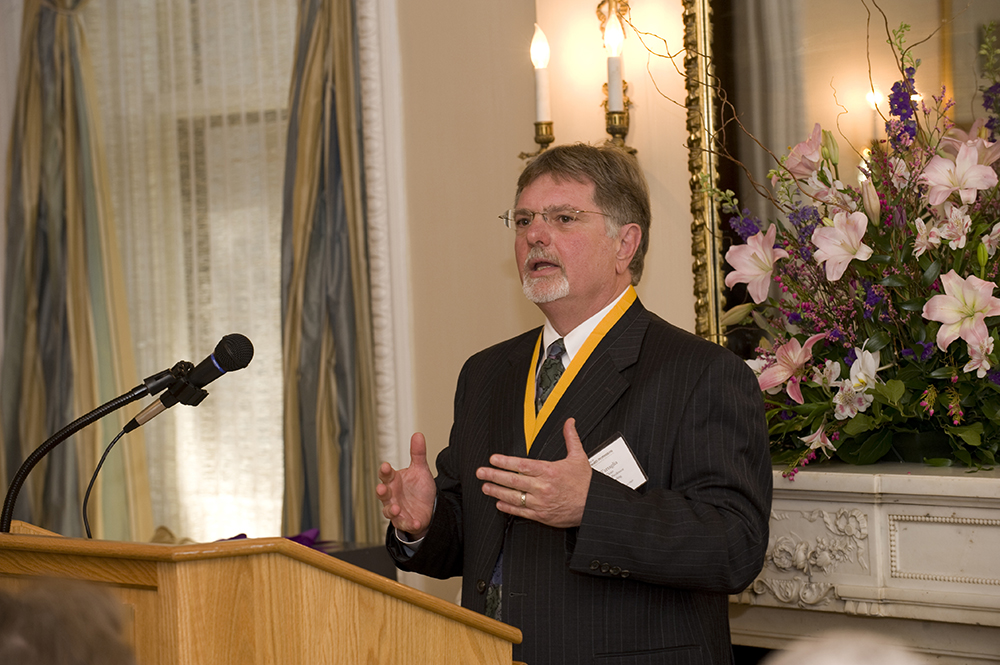 When Dr. Tartaglia retired in 2020, colleagues asked how he would like to be honored. Among other lofty suggestions, they offered named spaces in the college's new 154,000-square-foot education and research facility that Dr. Tartaglia helped make possible. He made it clear, however, that any gift recognizing his time at the school should be made to the student scholarship fund that had been named for him several years earlier.
"To be honest, it never occurred to me to think of anything else," he said of the decision. "You can give students the words to say, but you can never fully prepare them for this role.  We support them as they process their own feelings and guide them as they grow personally and professionally.  I am inspired by the courage of our students to meet the challenge."
He adds that scholarships help students meet the demands of increasingly rigorous chaplaincy education.
"While being an effective listener and advocate for patients and families has always been part of training, the complexity of the current and future health care environment requires more," he explained. "Chaplaincy students must develop skills that allow them as spiritual care providers to collaborate with the entire health care team. They learn to utilize spiritual care pathways, evidence-based practice and research literacy to achieve improved patient outcomes."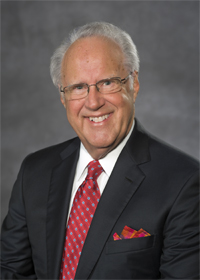 The Alexander F. Tartaglia Student Scholarship is awarded to patient counseling students who are participating in the program's year-long or semester-long internship components. Russell Davis, Ph.D., who holds the department's Rev. Robert B. Lantz Endowed Chair, said the goal is to reach a point at which the fund can provide full tuition benefits each year for its five to six interns.
"It is essential to our future to have a strong scholarship base," Dr. Davis said. "Theological students and graduates sometimes have a rough time making ends meet, so any help they receive strengthens their ability to provide this important care."
That help in the form of scholarships and other support for pastoral care education produces graduates who move into our communities across the world as more people ask hard questions. So, in the scariest times of their lives, patients, families and care providers will have strong people ready to hold their hands and help them process the enormity of it all.
If you are interested in learning more about supporting the Department of Patient Counseling at the College of Health Professions, contact T. Greg Prince, Ed.D., at 804-828-7247 or tgprince@vcu.edu.