With Richmond's Changing Skyline Comes a New Standard for Patient Care, Research and Education
As VCU Health continues to reshape Richmond's skyline and the future of healthcare in Central Virginia, administrators, patients, faculty, friends and neighbors gathered this summer at the corner of North 10th and East Leigh streets to break ground on the largest capital construction project in the health system's history.
The 16-story, 603,000-square-foot outpatient facility will consolidate the majority of VCU Massey Cancer Center's outpatient services on the MCV Campus and house a variety of outpatient clinics currently at the Ambulatory Care Center, North Hospital and Nelson Clinic.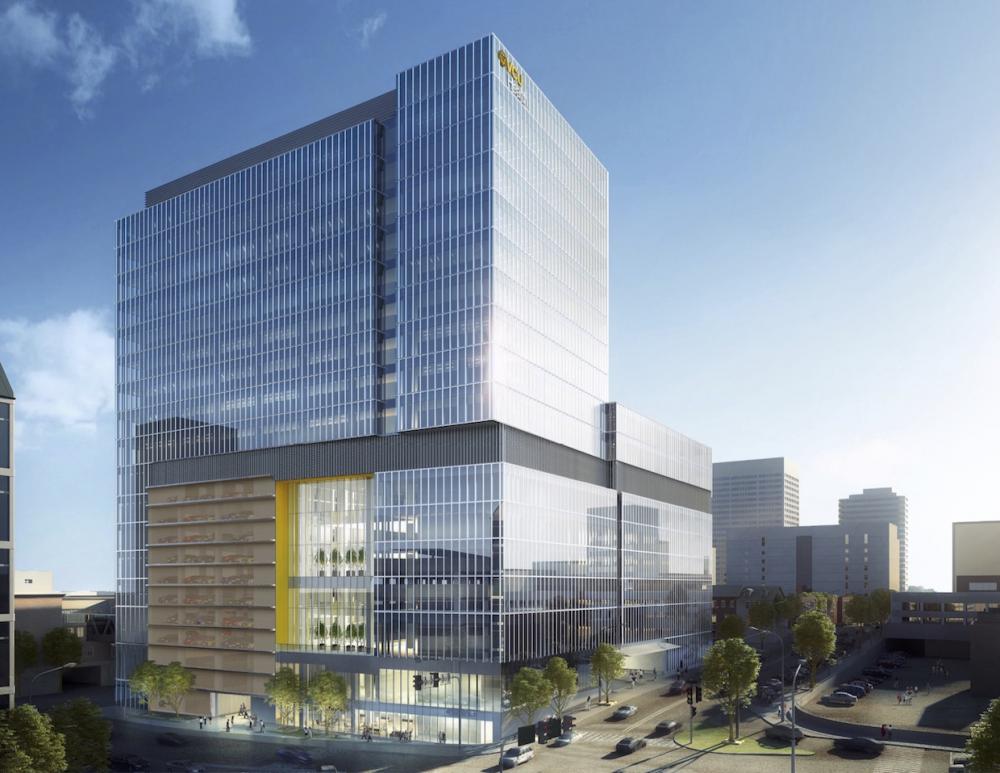 Developed with ongoing input from patient and family advisory committees at VCU Health, the facility will feature on-site laboratory services, medical imaging, women's services and rehabilitation services. Further consolidating care, outpatient orthopedics, pulmonology and urology, which previously were housed in adjacent locations, will relocate to the facility.
"We are inviting people to gain a new perspective on what to expect from an academic health center," said Deborah Davis, CEO of VCU Hospitals and Clinics and vice president for clinical affairs at VCU. "The outpatient facility sets a new standard of patient experience, convenience and comfort."
And because VCU Health is committed to growing as a complete, preeminent academic health center, the new outpatient facility's excellent patient care delivery will exist in harmony with spaces for collaboration, research and education among the MCV Campus's schools, college, cancer center and medical center.
"We are distinguished by our world-class academic medicine and our mission to train the healthcare leaders of tomorrow," said Peter Buckley, M.D., dean of the VCU School of Medicine and executive vice president for medical affairs at VCU Health. "Our students will seek the cause and cure of diseases and apply their lifesaving discoveries to clinical care in Virginia and beyond. The outpatient facility will be a transformational space for learning and discovery, in addition to patient care, and allow us to pursue more sponsored research opportunities in the future."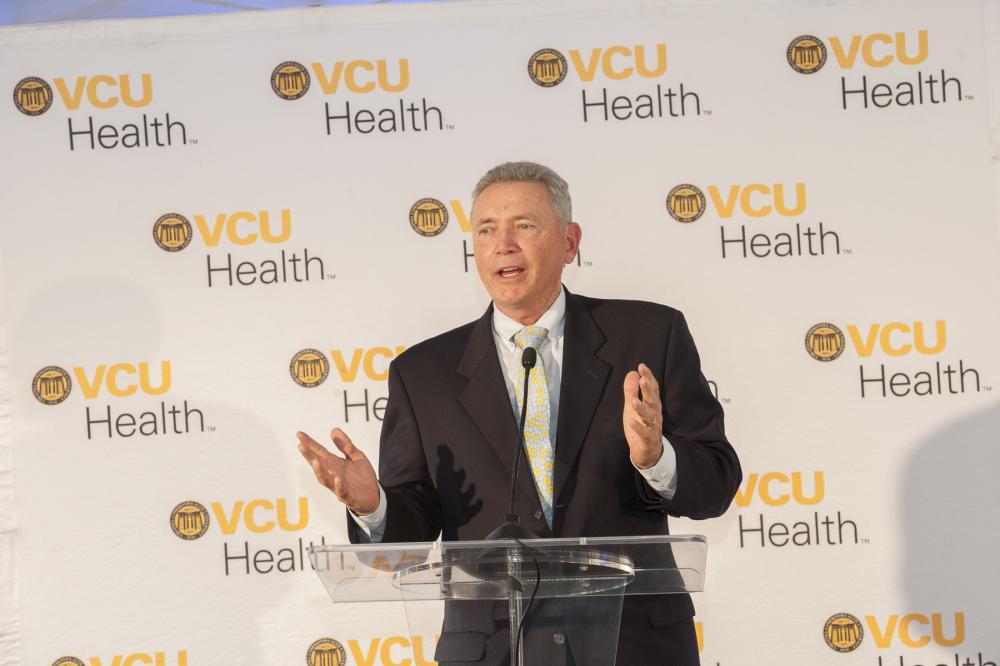 One person who knows how impactful quality patient care and research can be is George Emerson, a throat cancer survivor who was treated at Massey Cancer Center.
"Let us not forget that anyone in need of help will benefit from the outstanding care, team members and knowledge that will define the new outpatient facility," George said as he addressed the crowd at the groundbreaking. "Your commitment to caring for all Virginians is something to be proud of. I am honored to be your partner."
George has become a devoted MCV Campus partner since his treatment, serving on our board of trustees, the Massey Cancer Center Advisory Board and VCU Health System Authority Board of Directors. He is one of many grateful patients, alumni and community members who have made the choice to support this expanding, life-saving healthcare enterprise that the region is so lucky to have right here in Richmond.
There are numerous philanthropic opportunities to support and name the clinical, research and educational spaces in the new facility and to fund the providers, researchers and students who will save lives and learn there. For more information about these opportunities, contact Lauren Moore at 804-828-3632 or lauren.moore@vcuhealth.org.
Gifts of all sizes are welcome, and they can be made through current or planned giving as major gifts, tributes and memorials, or endowments. To learn more about all the tools you can use and the ways you can make a gift, visit our giving page.