A Transformative Gift for Advanced Lung Disease
To get to the U.S. in the late 1950s, Bill Belanich escaped Yugoslavia with his parents and two brothers, crossing the Adriatic Sea under cover of dark and spending two years in Italian refugee camps. Still a teenager at the time, he eventually made it to New York City with his family.
"When you come to this country, you see the endless opportunities that it has to offer," he said recently.
With that mindset, it was within just two days of arriving on U.S. soil that Belanich began his decades-long career in the construction industry. He installed asbestos in commercial and industrial sites for 10 years in New York, and in 1969 he found employment as an insulation journeyman in Richmond at Waco Inc. The rest of his career was spent growing with the company and working to abate toxic building material from offices, hospitals, schools and industrial sites.
In 2017, when a CT scan revealed the inevitable lung damage from asbestos exposure, the former Waco president knew exactly where he was going.
"People often go to the doctor and they hear a referral and don't do any further research," Belanich said. "If I am going to do anything with doctors when I need specialists, I do some research. I always have and I always will, and I follow wherever that takes me. In Richmond, VCU is blessed with many of the best doctors."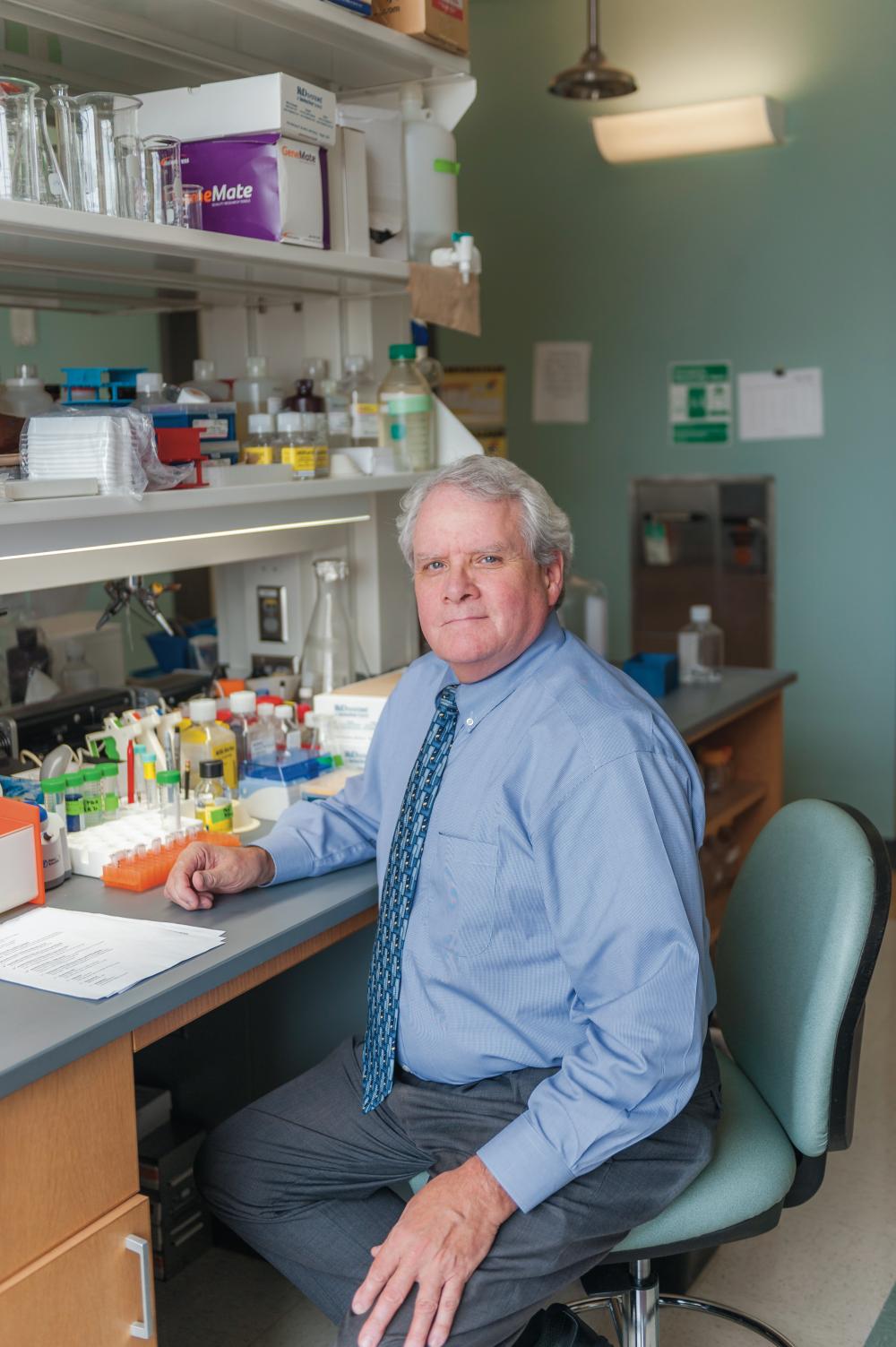 Belanich reconnected with Alpha A. "Berry" Fowler III, M.D., whom he had first met in 1997 due to a previous lung scare. In the interim, he had also seen VCU Health's Harold Young, M.D., for sciatica and acoustic neuroma, and George Vetrovec, M.D., for cardiovascular issues.
Since reconnecting with Dr. Fowler in 2017, Belanich has been working with the professor and former chair of the Division of Pulmonary Disease and Critical Care Medicine to fight pulmonary fibrosis. The disease occurs when lung tissue becomes damaged and scarred, making it more difficult for the lungs to work properly and causing shortness of breath that worsens over time.
Despite his fibrosis, Belanich, who is 80 years old, walks four miles every day when the weather allows, and he continues to add to the list of more than 80 countries he's visited in his lifetime.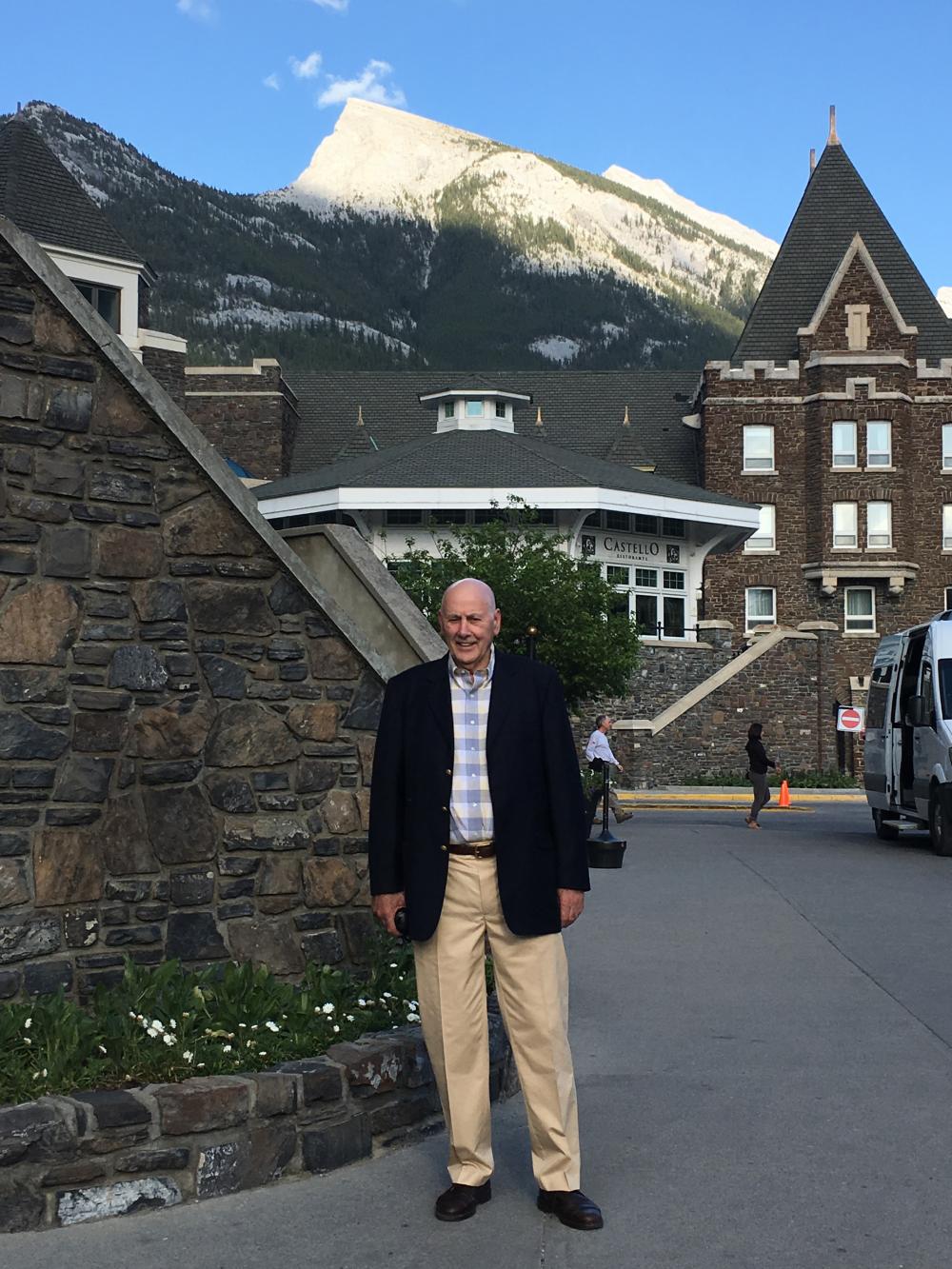 "I trust Dr. Fowler, and he's helped me keep some of my freedom to be active," Belanich said.
It's because of this continued freedom —and the belief that Dr. Fowler and VCU Health can further help people battling all types of lung conditions —that Belanich made a $5 million commitment in 2020 to establish the William Belanich Endowment Fund at the VCU School of Medicine. A portion of his gift will provide current use funds as well. The fund will support specialty care for patients with interstitial lung disease, pulmonary hypertension, cystic fibrosis, lung transplant, lung cancer, COPD, asthma and other lung diseases. It will also support faculty development, recruitment and retention, education and research in the Division of Pulmonary Disease and Critical Care Medicine.
"I've told Mr. Belanich this several times to make sure he understands," Dr. Fowler said. "His gift is going to make an enormous impact on improving the health of hundreds, maybe thousands of individuals. It's truly going to enable us to grow the pulmonary division into a program that spreads throughout Central Virginia and cares for some of the sickest individuals in the state."
A Gift That Was a Lifetime in the Making
"I was 29 when I arrived at Waco in 1969," Belanich said. "It was a growing company, and I grew with it. I bought stock when it was available and participated in profit sharing. And, of course, over the years, the stock value increased."
Belanich worked his way from journeyman to president. Thanks to his hard work and good fortunes, he was able to make a significant commitment to what he believes is a worthy cause and a team with unlimited potential to save and improve lives.
"Here at VCU Health we advance cutting-edge clinical care, complete trials of new therapies to treat severe lung disease, and help educate our physicians who will provide outstanding care for patients and families in Richmond and far beyond in the years ahead," said Patricia Sime, M.D., chair of the Department of Internal Medicine at VCU Health. "Support from generous donors like Mr. Belanich and others will help us save lives, develop the research needed to find cures and enable us to provide care for ever more patients in need."
To maximize his giving power and impact, Belanich chose to offer a blended gift, meaning he gave outright what he could for now, and designated the MCV Foundation as the beneficiary of his IRA to complete the gift.
"Mr. Belanich did not put many restrictions on his gift, so we will be able to allocate resources where needed," Dr. Fowler said. "We can use it to recruit new physicians, participate in the initiation of a new lung transplant center at the hospital, or grow some of the incredible services we already offer, including an interstitial lung disease clinic, an adult cystic fibrosis center, the state's largest interventional pulmonology program, pulmonary hypertension services and others."
The myriad of ways Belanich will impact the community here in Central Virginia are yet to be written, but they are guaranteed to improve lives thanks to his generosity. He played an important role in society for decades, sacrificing his own health. Now, he's giving back to help ensure others have the continued freedom he has experienced.
If you are interested in supporting the Pulmonology and Critical Care Division at VCU Health, contact Niles Eggleston, assistant vice president for development, VCU School of Medicine and VCU Health, at 804-828-2112 or niles.eggleston@vcuhealth.org.