VCU Health: Empowering Women as Partners in Wellness
It was an idea so evident that it was sketched on the back of a napkin at lunch, and so necessary that it became a national model for success in healthcare. Yet, it was so overlooked that few — if any — had ever implemented it on a large scale.
The idea occurred to a nurse practitioner and a psychiatrist one day in 1987 as they ate lunch in the former first-floor café of Nelson Clinic on VCU Health's MCV Campus. The two women worked upstairs at an innovative multidisciplinary premenstrual syndrome clinic that addressed and treated the physical, mental and nutritional issues of its patients.
"We were saying, 'this multidisciplinary model works so great, wouldn't it be neat if we could expand it into a whole women's health center?'" the psychiatrist in the duo, Susan Kornstein, M.D., told us recently. "We just started drawing on a napkin and we drew our vision for what a women's health center could be."
The vision was to bring all of the healthcare providers and specialists that are important to women's health — primary care, OBGYN, mental health, breast health, bone density, mammography, surgery and others — together into one place to serve the whole woman.
"If I picked a theme for what we envisioned and what we were able to do, it was to empower women," said Judy Collins, RN, WHNP, the nurse practitioner at the table that day in 1987. "It was to empower them to understand their bodies and to be joint decision-makers and partners in their healthcare."
A Place for Women's Healthcare
The ideas set forth that day evolved over the next few years through the Women's Health Community Advisory Council, which Leo Dunn, M.D., chair of the Department of Obstetrics and Gynecology at the time, established in 1987 in order to collect feedback from women community leaders about a broad range of women's health research and clinical services issues.
After some of the group's research examined community resources and found that the "women's health" centers of the day were really only related to maternity, or were OBGYN practices specifically, the need for additional services was validated and pursued.
"The council said, 'you know, we're beyond having our babies, and we've learned so much about our healthcare needs — heart disease, GI problems, bone issues — and we need a place that we can come and feel like we're enfolded with the whole idea of women's health,'" Susan said.
In 1993, after a final push from Dr. Dunn, Judy, Susan and others, VCU Health at Stony Point established one of the first multidisciplinary women's health centers in the country at an academic medical center.
Judy, who drew the plans on the napkin that day back in 1987, became the center's founding director.
"What was so amazing was how the different specialties integrated with one another," Judy said. "For example, if I had a patient that had a breast health problem, I would have her come when the breast specialist was there, so they got a consult right on the spot. If there was a patient that I was seeing and she had a heart murmur, I could then walk down the hall and get the internal medicine specialist to listen, and we could jointly decide what to do. If I had a patient struggling with mental health, I felt so comfortable to have her go down the hall to see Dr. Kornstein because we were all together."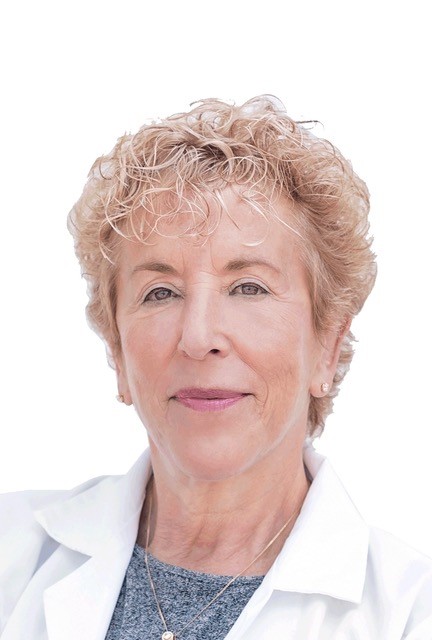 Another major leader in founding the center was Wendy Klein, M.D., who brought the internal medicine perspective and became medical director of primary care services.
"It's about taking an integrated approach so that you're looking at women's health across the lifespan," Wendy said. "It's just like all of the mechanisms in a clock — all of these pieces interlock: internal medicine, care of chronic diseases, pre-pregnancy care, pregnancy care, menopausal health and care of the aging woman."
The center and its multidisciplinary approach were an immediate success, earning the National Association of Professionals in Women's Health award in 1998 for the best comprehensive outpatient women's health services in the United States. The center also earned the Platinum Award in 2002 from Professional Research Consultants for innovative design to meet the privacy and confidentiality needs of women.
Women's health services offered at Stony Point today include OB-GYN, primary care, bone densitometry, breast imaging and breast health, surgical oncology, reproductive endocrinology, maternal fetal medicine and more.
"These are all threads in the fabric of healthcare," Wendy said. "The ability to work together and use each other as expert resources really improves care."
Adding Research, Education and Outreach: the VCU Institute for Women's Health
In 1999, Susan, Judy, Wendy and other leaders at the women's health center decided to expand their innovative approach to women's health to include research, education, community outreach and leadership development for women.
They did this by establishing the VCU Institute for Women's Health, which brings together community members and faculty, staff and students from all of VCU's schools and disciplines to focus on women's health.
"Much of academic medicine is really done in silos within one division, one department or one school, so we were very innovative when we started this to be thinking, 'how can all the disciplines work together to improve women's health?" said Susan, who is the institute's co-founder and executive director.
The institute's approach was another quick success, and by 2003 it was designated by the U.S. Department of Health and Human Services Office on Women's Health as one of 20 National Centers of Excellence in Women's Health. These centers of excellence serve as models to the nation in providing innovative, comprehensive, multidisciplinary and integrated healthcare systems for women.
"A big part of that success was Susan, who has been such a national and international leader in women's health and women's mental health," Judy said. "She edited the seminal textbook on women's mental health and has really reached out and started national and international programs in women's health.
"I remember in our very early days, Susan would be having a conference call looking at women's health, and every other person on the phone was a man. Many of the medications that were used back then were never even studied in terms of women."
Some of the interdisciplinary projects that the institute has cultivated range from a partnership with the VCU School of the Arts, School of Medicine and Carnegie Hall in which pregnant underserved women were paired with VCU music professors to write, compose and record lullabies that were culturally meaningful to them, to a research partnership in Mali, West Africa, with the VCU School of World Studies and the Schools of Medicine and Nursing — using a Gates Foundation Grand Challenges Exploration  grant — to study the use of a probiotic to slow the progression of HIV in women.
In addition, the Institute hosts an annual women's health conference in Washington, D.C., for healthcare practitioners and researchers. Wendy led in creating the conference, which Susan now chairs. It began on the MCV Campus in the Egyptian Building and has grown to become one of the premier women's health conferences in the world, with participants from practically every state in the U.S. and more than 20 countries.
"My feeling was very strong that we needed to educate healthcare providers to think about the full spectrum of women's health across the lifespan," Wendy said. "Since it began, the conference has given VCU Health national recognition in women's healthcare because it is unique in a couple of ways. One, our speakers are experts on a broad scope of women's healthcare issues, and two, the conference is for all providers, not just physicians. We usually have a widely mixed group of advanced practice nurses, physicians, physician's assistants and others."
Continuing to Give
Today, Judy and Susan are both members of the MCV Foundation Board of Trustees, where they help inspire philanthropic support for the world-class patient care, research and education that continues to be available on the MCV Campus and around the region at VCU Health.
Now retired, Judy was the first woman to receive the VCU Distinguished Faculty Service Award. She has co-authored book chapters on women's primary care as well as nursing and healthcare policy. She has served on boards and task forces focused on health policy issues related to nursing and nurse practitioners, infant mortality, maternal-child health, indigent healthcare and professional standards. Judy also has been a leader in many nursing and community organizations, including the Virginia Council of Nurse Practitioners, Richmond Memorial Health Foundation and Crossover Ministry, where she volunteers as a nurse practitioner.
Susan still serves as executive director of the Institute for Women's Health. In addition to editing the first comprehensive textbook on women's mental health, she was an investigator on the National Institutes of Health STAR*D depression study, which is the largest study ever conducted to evaluate depression treatment. She is also editor-in-chief of the Journal of Women's Health, president of the Academy of Women's Health and past president of the International Association for Women's Mental Health.
Wendy is now associate professor emeritus at the VCU School of Medicine and medical director at Health Brigade, a nonprofit organization in Richmond that provides quality health services to those least served in a compassionate and non-judgmental environment. At VCU Health, she established and directed an innovative internal medicine residency in women's health in 1997 and is the founding past president of the Women in Science, Dentistry & Medicine (WISDM) organization. 
It takes visionaries and leaders like these women to first recognize unmet needs and opportunities in a community, then to visualize solutions, and finally to shepherd ideas through to realization for the benefit of generations in our community. Their vision has helped countless women over the past 25 years to stay physically and mentally healthy.
"When we think about the women we've helped, it goes back to our napkin drawing," Judy said. "Mental, physical, social, nutritional and spiritual needs all fit together, and women have had a place here where they felt empowered to come with all of those concerns."
There are many ways that grateful patients, alumni and the community have provided individual support to the world-class women's healthcare, research and education at VCU Health. To learn about ways you too can be a part of empowering women to take control of and understand their bodies, visit our giving page. To make a direct gift, click the Give Now link at the top of our website and choose the Institute for Women's Health fund in the dropdown menu.