VCU Health Strengthens its Ability to See, Research and Treat the Heart
Patients from Richmond and beyond who need cardiovascular and oncology care gained an important ally in their treatment this summer. On July 17, VCU Health celebrated the opening of its new state-of-the-art Cardiac Imaging Suite and the return to Richmond of William Gregory Hundley, M.D., who will serve as the Pauley Heart Center's inaugural director.
Dr. Hundley, a Richmond native and VCU School of Medicine alumnus, is recognized for studying the impact of chemotherapy and radiation therapy on heart health and advancing treatment options for patients in need of cardiovascular and oncology care.
The Cardiac Imaging Suite supports personalized cardiovascular evaluation, diagnosis and treatment for both Pauley Heart Center and Massey Cancer Center patients and offers two forms of advanced imaging: echocardiography and magnetic resonance imaging (MRI).  Echocardiography helps physicians and researchers screen for problems while MRI helps them identify exact problems in high definition. Both use non-ionizing radiation, which is safer than radiation used in other imaging techniques.
Dr. Hundley's return to the MCV Campus and the Cardiac Imaging Suite's opening would not have been possible without the generosity of Stan and Dorothy Pauley and the Pauley Family Foundation. In addition to making a generous donation to name the Pauley Heart Center in 2006, the family supported Dr. Hundley's recruitment and funded the suite's 3T MRI scanner.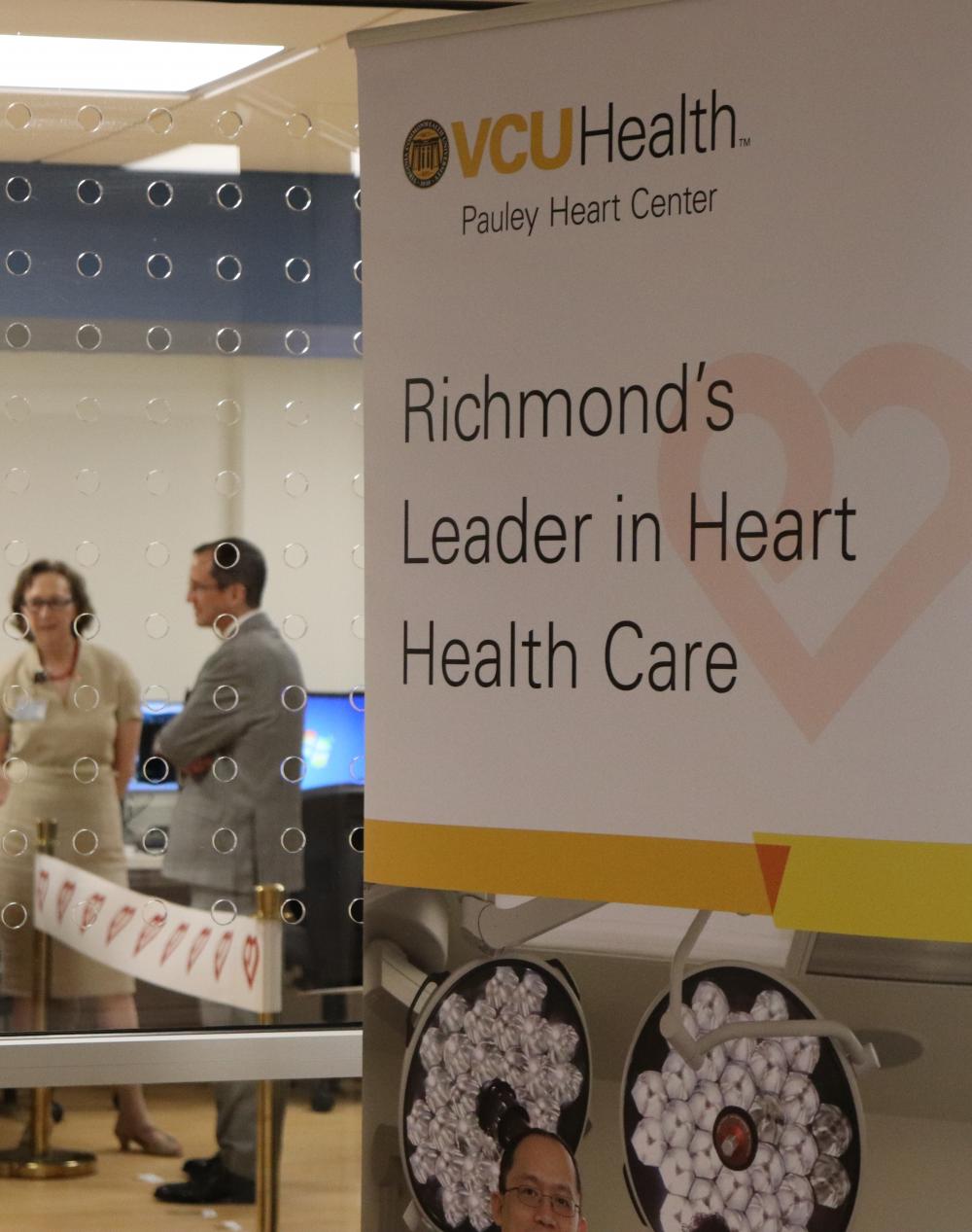 One of the most advanced MRI systems available in the world, the 3T generates a magnetic field twice as strong as a traditional MRI, producing higher resolution images as a result. Utilizing this powerful tool and capabilities such as echocardiography (administered while patients are either sitting or running on a treadmill) and cardiopulmonary exercise testing (CPET), which evaluates the heart and lungs while patients run on a treadmill, VCU Health further entrenches itself as a leader in patient care and research.
Dr. Hundley's research focuses on preventive heart care for patients undergoing chemotherapy and radiation therapy, which has been found to increase the risk of heart attack and other cardiovascular issues a decade or more after treatment. He was the first in the world to demonstrate that MRI stress testing can identify those at risk of heart attack.
One of the current research projects he brings with him to VCU Health is a clinical study of 1,000 women to identify those at risk of cardiac dysfunction from treatment for breast cancer. He is also conducting a randomized clinical trial of breast cancer and lymphoma patients investigating statin therapy (cholesterol-reducing medication) as a means of preventing heart injury caused by chemotherapy.
"Working with cancer patients to understand how cancer treatments impact heart health will increase our understanding of all causes of heart failure. I hope that our research will benefit Pauley Heart Center and Massey Cancer Center patients alike, so we are able to treat and prevent heart and vascular disease, high blood pressure, diabetes and high cholesterol more effectively," Dr. Hundley said.
Individuals, grateful patients and organizations all have the opportunity to support this research that will improve care for their families and neighbors in Central Virginia and beyond. To find out how you can be a part of it, contact Carrie Mills at 804-828-0423 or carrie.r.mills@vcuhealth.org.
Other ways you can impact lives through support of the MCV Campus include leaving a legacy through a planned gift, honoring a loved one with an endowment or donating annually. To learn about the all the ways you can use these tools to strengthen patient care, research and education, visit our giving page.